Enjoy Cash Rebates When You Bet on Triple Crown Races
Las Vegas, NV -- One of the best months of the season in horse racing is the month of May as the race for the Triple Crown begins. At OffTrackBetting.com you can place bets on the Preakness Stakes, which is held two weeks after the Kentucky Derby, along with the Belmont Stakes. One of the things that can help you when betting on races is to earn rebates.
Horse Betting Rebates vary by Track
The amount of money you can get in horse racing rebates varies by track and by wager but it can be as much as 6% in cash back and OffTrackBetting.com offers horse racing rebates on a daily basis. The rebate is paid on every wager that you make whether it wins or loses. The more money that you wager the more money in rebates you will receive.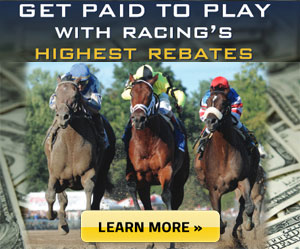 Extra money is always helpful when it comes to making horse wagers and that definitely applies to betting on Triple Crown races. The extra money can be used to hit a big score when you bet on the exotics like the exacta, trifecta, superfecta, pick three's, pick four and the pick six.
Other than the Breeders' Cup, which takes place in November, the Triple Crown races are the most popular of the year in horse betting for most people. The chance to make a big score exists on the marquee races because the pools are much larger than they would be on a regular race. The best time of the year to get started with horse racing rebates is right now.
The advantage to rebates at OffTrackBetting.com is that they are not limited to exotic wagers and that they are paid every day. You get money back on win, place and show in addition to rebates on the exotics. The average rebate percentage on win, place and show wagers is 6%, the average rebate on exacta, quinella and daily double is also 6% while the average rebate on trifecta, pick three, pick four and pick six is 12%. You can check out the exact rebates available today at all of the tracks at OffTrackBetting.com.
Get a horse racing rebate and a $100 signup bonus - Join OTB today!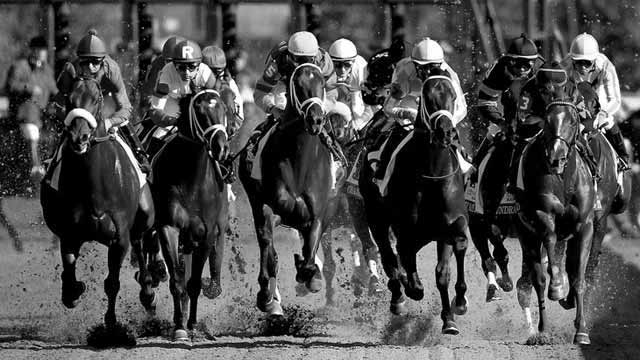 Bet Horse Racing with OTB