Winning with Horse Racing Favorites
Rob Gregorka
Las Vegas, NV -- Did you know that favorites in horse racing win about a third of the time? Since favorites win quite a bit you might be wondering if you can make money betting them on a regular basis. The answer is yes and no. You can make money betting on favorites but only if you are selective. Let's take a look at what that means.
Even if you add in a rebate, and you play every favorite in every race, you are going to lose money in the long run. Favorites don't pay enough for you to bet them every race and stay in the black. That does not mean you can't win if you pick and choose your spots with the favorite.
Many people that look at horse wagering almost always throw the favorite out in a race because they are looking for a price. That is not a smart wagering strategy because we already know that the favorite wins about a third of the time. What we need to do is throw out the overrated favorites to improve our chances of making money.
One of the most successful ways to bet the favorite is to put the horse into exotic tickets.
Certain Races One area that can increase your winning at off-track betting horse racing is looking only at favorites in certain races. Did you know that if you look at only odds-on favorites when betting the ponies, you can almost make money when you add in a rebate? If you narrow it down further and take odds-on favorites only in featured races, you will actually be on the plus side. That is a major statement in horse betting considering we know that blindly betting all horse racing favorites loses money.
Using the Favorite in Exotics One of the most successful ways to bet the favorite is to put the horse into exotic tickets. That means you key or box the horse in the exacta, trifecta, superfecta, pick three, pick four and even the pick six. You won't want to bet every favorite in the exotics but there will be times when you base your exotic ticket around a solid favorite and look for a nice payoff. Add in a 6% rebate and you will be doing pretty good.
What you need to remember is that there are no hard and fast rules for betting the favorite in off track betting. Don't automatically bet the favorite or throw the favorite out in horse racing. Handicap each race and decide if the favorite is worth considering. There will be some races where the favorite looks really good and must be included in your tickets while other races you will want to throw the horse out entirely. Be selective and you may find some excellent horse racing winners.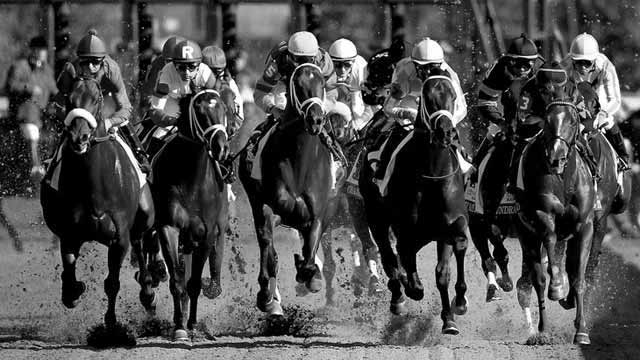 Bet Horse Racing with OTB