Trainer Marcus Vitali (Lochte): "I wasn't concerned. I was actually hoping it came off the turf. I've been dying to try this horse (on the dirt). A long way back when we first got him, he ran in the wet at Gulfstream and got beat a nose, had a tough trip and still came running.
"I wasn't too afraid of the wet turf. He'll like a wet turf, this horse. This was a little more than wet. I didn't get wet. I stayed inside and watched it. I saw him splashing through there and it looked like Matt made the right decisions today. I kind of left it up to him. I told him if it was a rough trip and he didn't handle it, just take care of him and we'll live for another day. He told me he was running well and he felt good and when he asked on him, he exploded.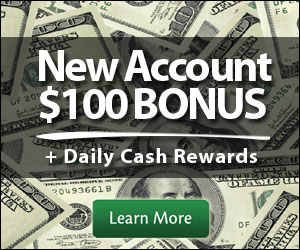 "Everything went good. He broke good and had a good trip. That's my theory, I tell you guys every time. Trip, trip, trip. Everything went his way today. I just didn't want him getting in a lot of trouble. Horses start slipping and sliding, you know how turf races go. Anything can happen, and I figured (it would be best) if we were up out of trouble early. He's kind of a horse that you can put where you want him. I do like to usually tuck him in behind horses and let him make one big run. Matt made the right decisions and the outcome was a good one.
"We're going to give him a little time and see how he comes out of the race. You know me, if they're doing good and eating good and training good, we run them. We're not here for the season, we're here for a reason."

Jockey Matt Rispoli (Lochte): "I couldn't have asked for a better trip. I kind of just stayed in the best part of the track which was the three path, it seemed like. I just sat against him the whole way and coming to the three-eighths pole, I felt like I was driving a Ferrari to tell you the truth. Marcus did a great job getting the horse ready for the race. He's a racehorse."

Jockey Javier Castellano (All Included): "It was unbelievable. It was crazy. It's nothing we can control. It's part of the game and you have to go with the flow. Unfortunately, it poured so hard. The track was good, but the water was right on top because it didn't have a chance to go all the way down. It rained so hard in such a short time. The horses were splashing and most of the horses didn't like it much. My horse, he likes it soft, don't get me wrong, but not that kind of soft."