Trainer Christophe Clement (Lubash): "His last race was so good, I decided to come here for the stake before he is turned out. He's a fun horse because he really, really wants to win. He always runs a good race and makes me look good. I like that."

(On Lubash being 8 years old for his 2015 campaign) "But he's a young 8. I trained a horse for Mrs. (Charlotte) Weber named Revved Up who was a stakes winner at 10. I think the way we campaign, we look after them, and obviously he's very sound. It's fine.

(On giving Tropical Turf mount aboard Lubash and the My Charmer mount aboard Cushion to Brice Blanc) "I tried to get any of the three or four top guys here to ride my two horses. None of them would give the commitment to ride the two horses. That upset me, because I wanted someone to ride the two horses. I didn't want one of them left without a top rider. I've been very lucky with Brice. He's a very underrated rider."

Jockey Brice Blanc (Lubash): "I had the perfect post. The two speed horses were inside and outside of me at the break. Actually, he broke really sharp and kind of put me in a really good spot. Then, like [trainer] Christophe [Clement] said I just kind of bide my time and see how soft the ground will be. He told me to just be patient because he's got a great turn of foot, so just try to follow a good path. Pretty much, that's how it came up. I got around the turn and I was riding between horses. I followed a couple of the horses in front of me and eased out, and when I straightened away he just kicked for me right away.

"I was a little slow in California and Christophe asked me a week and a half ago if I had anything on the 22nd because he had a couple of horses to run in Florida. He said, 'I'd love for you to come and ride them.' I said, 'Let me check,' and pretty much I was really slow so it worked out great. Anytime Christophe asks me to go anywhere I'll go unless it's really something important. It's hard to say no when you ride these kinds of horses."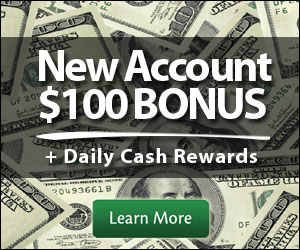 Jockey Carlos Marquez (Reporting Star): "I had a great trip. I think I got pushed a little bit too early on the backside. I can't take anything away from him. He tried really hard."