Aidan O'Brien (The Great War, Juvenile; War Envoy, Juvenile Turf; Qualify, Juvenile Fillies Turf) – see European report

Bob Baffert (One Lucky Dane, Juvenile) – The withdrawal of favored American Pharoah on Tuesday due to a foot bruise, leaves One Lucky Dane as the lone hope for the Hall of Fame trainer. One Lucky Dane jogged 1m Wednesday morning.

"American Pharoah was our (San Francisco Giants' ace Madison) Bumgarner," Baffert said. "Now One Lucky Dane has to step up like one of their other pitchers has to.

"One Lucky Dane is a really nice horse and he's training well. He's just not as quick as American Pharaoh. He needs more distance. It takes him a while to get running. He's a true Derby horse, a mile and an eighth, mile and a quarter horse. But if, like last year, there's a really fast pace, it would be good for him.

"The lights went on for him at Del Mar and the way he won the other day was very impressive. He'll be coming late."

Baffert also said that American Pharoah was given a nuclear scan Wednesday morning to further evaluate his condition. Results are not expected until possibly Thursday afternoon.

Brian Meehan (Faithful Creek, Juvenile Turf) – see European report on also eligible list

Chad Brown (Offering Plan and Startup Nation, Juvenile Turf; Lady Eli, Partisan Politics, Sivoliere, and Tammy the Torpedo, Juvenile Fillies Turf) – Trainer Chad Brown's gang of young turf runners all galloped 1 1/2m Wednesday morning.

Sheep Pond Partners' Lady Eli won the Ms. Grillo at Belmont Park on Sept. 28. Tammy the Torpedo, an impressive maiden winner at Saratoga was third and Partisan Politics, winner of the P.G. Johnson, checked in fourth.

Sivoliere joined Brown's barn about two months ago after winning three of five starts in France.

"All four of them are training very well," Brown said. "Lady Eli is the most accomplished of the group, having won a graded stake and being undefeated. She's training terrific and shipped in great. All is well there.

"Tammy the Torpedo, a horse that had that big debut at Saratoga, ran third with no pace in the Ms. Grillo. I feel that she's training very well since that race. If she can find some more pace up front and get herself a little further back in the race, that's her preferred way to run, I could see her running well in here.

"Partisan Politics seems to be really training well. She broke her maiden in a stake race at Saratoga, which is a hard thing to do, then had a nightmare of a trip in the Ms. Grillo. I don't know how much she might have challenged the other filly with a clean trip. She drew inside, which I guess is good and bad. If she breaks well, it's fine. If she doesn't break well she could get shuffled back again and have another challenging trip. A lot is going to depend on the break with her, but I couldn't be happier with her workouts.

"Sivoliere is a horse that we got the first weekend of September. She had some trouble adjusting her first two weeks over here, I thought, and has since turned the corner and has been coming on better. Her works are OK; she's not known to be a real fast work horse. She's one they tell me is looking for firm turf and she's going to get it here. We'll just have to see how she does."

Brown's Juvenile Turf colts, Offering Plan and Startup Nation, are coming of out a third- and fourth-place finishes, respectively, in the Pilgrim at Belmont on Sept. 28.

Charlie Hills (Commemorative, Juvenile Turf) – see European report

Charlie Fellowes (Wet Sail, Juvenile Turf) – see European report

D. Wayne Lukas (Mr. Z, Juvenile; Take Charge Brandi, Juvenile Fillies; Lady Zuzu, Juvenile Fillies Turf) – All three of D. Wayne Lukas's juveniles - Lady Zuzu, Mr. Z and Take Charge Brandi - went to the track Wednesday morning for their regular morning exercise under Lukas' regular exercise rider Allyson Walker. She took them all 1 1/2m over the main track.

Lady Zuzu will be the first of the trio to race as she heads to the Juvenile Fillies Turf on Friday. Mr. Z and Take Charge Brandi will follow on Saturday in the Juvenile and Juvenile Fillies, respectively.

Dale Romans (Cristina's Journey, Juvenile Fillies; Danny Boy Juvenile Turf; Flying Tipat [also eligible], Juvenile Fillies Turf) – Trainer Dale Romans bought Cristina's Journey for $37,000 as a yearling at the Keeneland September sale and since that time the undefeated filly has done nothing but exceed all expectations.

"She's always been an overachiever," said Romans. "She just gets better and better. She's just a runner. When I bought her, she wasn't flashy, just a plain brown wrapper, but she's turned into a runner."

Romans has Danny Boy running in the Juvenile Turf, but hopes he'll have an equally successful career next year on dirt as a 3yo.

"He's a nice horse, probably my best chance of a win this year," said Romans. "The turf just suits him right now, but he's definitely as good on dirt. I see Derbys in his future next year."

David Brown (War Alert, Juvenile Fillies Turf) – see European report on also eligible list

Eddie Plesa Jr. (Souper Colossal, Juvenile) – Live Oak Plantation's undefeated 2yo colt Souper Colossal shipped into Santa Anita a week ago Tuesday after a summer campaign of three races at Monmouth Park for trainer Eddie Plesa Jr. and has adapted nicely to his new surroundings.

"He's taken to the whole California life, Sushi and all," quipped Plesa Wednesday morning. "He's done really well here and I'm going into the race with a lot of confidence. His workout Monday didn't go exactly the way I planned, but it worked out fine (officially bullet 5f in 57 2/5).

"He actually worked only a half. I got him in 45 3/5 and galloping out five-eighths in 58. Regardless, it was faster than I planned. However, he did it all on his own. Paco (Lopez) never moved on him and said later he was fine with it. He ate everything that night."

Lopez rode the son of War Front in each of his three starts at Monmouth, including the Sapling Stakes, a one-mile race around two turns on Aug. 31 that he won by 5½ lengths.

"I feel like he is going into this race 110 per cent," continued Plesa, who has had a good season, highlighted by the victory of 4yo Itsmyluckyday in the Woodward Stakes at Saratoga. "I feel bad for Bob (Baffert upon defection of American Pharoah)."

Graham Motion (Rainha Da Bateria, Juvenile Fillies Turf) – Three Chimneys Farm's Rainha Da Bateria galloped 1 1/2m Wednesday morning at Santa Anita Park.

The 2yo daughter of Broken Vow rebounded from a wide fourth-place finish in the P.G. Johnson at Saratoga with a late-charging victory in the Jessamine at Keeneland last time out.

"I thought she was really impressive. It was a big effort off of a break," said Motion, whose trainee scored at first asking at Saratoga on July 21. "This is a big step for her. I feel great about her. She's been great."

Hugo Palmer (Aktabantay, Juvenile Turf) – see European report Keith Desormeaux (Texas Red, Juvenile; Danette Juvenile Fillies) – Trainer Keith Desormeaux remains very high on his two Breeders' Cup-bound 2yos, Texas Red and Danette. Texas Red, who is owned by Desormeaux, Erich Brehm, Wayne Detmar and Lee Michaels, had a routine gallop on Wednesday morning on Santa Anita's main track. Danette, on the other hand, walked one day after a 5f work on Tuesday morning in 1:00 2/5.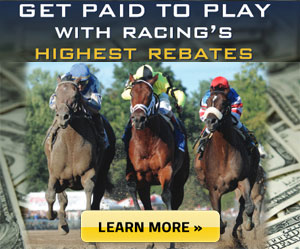 "I'm really excited about Texas Red," Desormeaux said. "He's a big, well-boned and growthy colt. He'll be a late-maturing horse, so the fact that he's done what he's done thus far is an accomplishment in itself. He's distance all the way being by Afleet Alex and I'm really excited to see where he goes." Texas Red exits a closing third in the FrontRunner Stakes – a course and distance prep for the Juvenile. It took the bay colt two more starts after a runner-up debut at Arlington to break his maiden – with such not occurring until his first attempt around two turns. Don't Tell My Wife Stables' Danette enters the Juvenile Fillies off a third, as well, but in the Chandelier Stakes, a course and distance prep. On Tuesday morning, the bay Curlin filly worked 5f in 1:00 2/5 on Santa Anita's main track. "She had an awesome work," Desormeaux said from Barn 34. "We couldn't be more happy with her progress. What excites us a little more about her is that the race is really evenly matched and anyone can win. She's moving forward at the right time and I don't mind no one talking about her." Texas Red and Danette will be Desormeaux's third and fourth Breeders' Cup starters. In 2001, French Assault was sixth of 12 in the Juvenile at Belmont behind Johannesburg, and Gangbuster was fourth in the 2009 Marathon at Santa Anita behind Man of Iron. Jamie Osborne (Prize Exhibit, Juvenile Fillies Turf) – see European report
Jerry Hollendorfer (Majestic Presence, Juvenile Fillies) – Mark DeDomenico LLC and North American Thoroughbred Horse Company Inc.'s Majestic Presence galloped 1 1/2m on the main track at Santa Anita under exercise rider Edgar Rodriguez.
Majestic Presence will be ridden Saturday by Elvis Trujillo, who has been aboard the filly in all three of her starts.
"She is a very easy filly to ride and this is a great opportunity," said Trujillo, who has had five previous Breeders' Cup mounts and won on his first ride in the World Championships in the 2007 Filly & Mare Sprint at Monmouth Park on Maryfield. "She is a very quiet filly and can be placed anywhere."
John Sadler (Daddy D T, Juvenile Turf) – Daddy D T galloped 1 1/2m Wednesday morning on the main track.
The son of Scat Daddy notched his only victory in three starts in the Oak Tree Juvenile Turf at Del Mar. The win was sandwiched between off-the-board results on the synthetic main track at Del Mar and the dirt at Santa Anita.
"He'll stay on the turf for the near future, but I wouldn't rule out running him on dirt again," Sadler said. "He's a really nice horse. There are a lot of horses in that race coming from different directions. We think he's got a very good chance."
Kiaran McLaughlin (Imperia, Juvenile Turf) – Imperia has made just two start, but the Godolphin Racing color bearer is beginning to remind his connections of one of their more accomplished runners.
"I can't really say yet and we'll see how it goes when I get to know him better, but the closest one he makes me think of would be (multiple Grade 1 winner) Alpha," said Neil McLaughlin, the assistant to and brother of trainer Kiaran McLaughlin. "He's extremely intelligent and is already very professional. Alpha was that way and easy to train, and so is Imperia."
McLaughlin said Darley Stud, where Imperia was bred and broken, deserves credit for sending him to the stable's racing division with every advantage.
"He was well handled by very skilled people from a very young age. Their horses are very classy and nice to be around, and when they come to us they know their job and like to do it so they are a pleasure to have in the barn," he said.
"Imperia wanted to be a racehorse from Day One. But to travel and go across the country with a 2-year-old, you wonder if they can handle all of the new things in a new environment. The mental aspect is a big part of it and Imperia has the mental fortitude. He makes our job a lot easier."
Imperia galloped 1 1/2m Wednesday morning under Pat Correa and McLaughlin reported that they have no worries about the colt and his preparedness. He will be reunited with Javier Castellano, who rode him to a eye-popping victory in the Pilgrim Stakes last out, on race day.
Mark Casse (Conquest Eclipse, Juvenile Fillies; Conquest Typhoon, Juvenile Turf; Conquest Harlanate, Juvenile Fillies Turf) – Mark Casse, the six-time Sovereign Award winner as Canada's Outstanding Trainer, arrived on the grounds on Wednesday morning and got a first look at Juvenile Fillies contender Conquest Eclipse, Juvenile Fillies Turf hopeful Conquest Harlanate, and Juvenile Turf runner Conquest Typhoon, who are all owned by Conquest Stable
"Knock on wood, everybody looks good and is right on schedule," Casse said.
While the fillies galloped 1½m over the track under regular exercise rider Jason Hoyte, the colt went the same distance with Martin Rivera in the irons.
"Eclipse has been training early with the first set in the dark and we didn't want to change her routine. She trained just super this morning, really super," said Casse.
Conquest Eclipse, a daughter of Malibu Moon, is the 4-1 second choice in her race on the basis of her strong runner-up finish to 3-1 favorite Angela Renee last time out in the Chandelier Stakes here at the same distance of the Juvenile Fillies.
"I don't think there is any question but that we think Conquest Eclipse is our best chance for a win this year," said Casse, who also saddles Kaigun in the Mile. "She's had a race over the track and she was brought here three months ago for this reason. This was always our goal with her. We thought she was at the top of the class and we brought her here so she could get a race over this track. It's always nice when plans work out, and it doesn't happen very often, but so far so good. I don't want to jinx her and we still have a few days to go"
Casse gave the filly high marks for her performance.
"She's got every right to improve off that race. My only concern is that there seems to be some speed bias and she's not going to be on the lead. But as long as she breaks well, we're not going to be far away. We know what we have to do. Corey (Nakatani) knows her really well and we won't be back too far if all goes as planned."
Casse said that he also liked what he saw from Conquest Harlanate, by Harlan's Holiday, when she was on the track and he sent her to the paddock in the afternoon for schooling. The gate work for all three charges is finished.
Michelle Nevin (By the Moon, Juvenile Fillies) – Jay Em Ess Stable's By the Moon had an easy jog with exercise rider Tom Singh aboard Wednesday morning on her first day at Santa Anita.
"We got in about 5:30 yesterday afternoon and she shipped well," said trainer Michelle Nevin, who will saddling her first Breeders' Cup starter. "She will gallop tomorrow, then jog Friday and won't go to the track Saturday morning."
Saturday's race will be the first around two turns for By the Moon, winner of the Frizette on a sealed, sloppy track in her most recent start.
"She is just a baby and this is only her fourth start," Nevin said. "Each race has been a steppingstone for her … 5 ½ furlongs to 7 to a mile … and so far she has moved forward each time. I hope it continues here."
By the Moon will break from the outside post 12 and figures to encounter a fast track, something she has not raced on since her debut victory July 18 at Saratoga.
"She has never run on a track like this, so it is hard to know," Nevin said.
By the Moon worked 5f in 1:02 4/5 on Monday at Belmont Park.
"That was her second work since the Frizette," Nevin said. "I don't know how they (the clockers) missed her, but she has worked twice."
Peter Miller (Calculator, Juvenile; Hennythelovepenny, Juvenile Fillies) – Miller reported that both 2yos were shipped from San Luis Rey Downs to Barn 44 at Santa Anita Wednesday morning.
Before their departure, Calculator jogged 1½m and Hennythelovepenny galloped the same distance, according to the trainer.
Richard Hannon (Osaila, Juvenile Fillies Turf) – see European report
Steve Asmussen (Lucky Player, Juvenile) – "Like his fellow stablemates running in the Breeders' Cup, Lucky Player has been in California over a month and has had four works over the track. He enters the race off his break through win in the Iroquis Stakes at Churchill Downs Sept. 6.
"He's obviously much better going around two turns," said Asmussen. "He's a horse with bright future. I'm slightly concerned about his physical maturity against this group right now, but he's trained very well over this track and is going in the right direction."
Todd Pletcher (Carpe Diem and Daredevil, Juvenile; Angela Renee and Feathered, Juvenile Fillies; Isabella Sings, Juvenile Fillies Turf) – Trainer Todd Pletcher reported that his five Breeders' Cup entrants "all galloped approximately a mile and a quarter" Wednesday morning at Santa Anita Park.
Pletcher found himself with the two top-rated horses for Saturday's Juvenile Wednesday morning after the Bob Baffert-trained American Pharoah, who had been installed as the 2-1 morning-line favorite, was declared out of the race with a foot bruise Tuesday.
"I think for anyone in this industry that owns horses, trains horses or works with horses, your first reaction is you feel bad for the connections, because we've all been in the situation where you have a contender for a big race not make it. It can be heartbreaking," Pletcher said. "You hope the horse is OK and you sympathize with the connections because it stinks to be in that situation."
When the morning line for the Juvenile was revised, the Pletcher-trained Daredevil was installed as the 5-2 favorite, ahead of stablemate Carpe Diem, who was rated second at 3-1 in the reduced field of 12.
Daredevil has won both of his career starts, including a 2 ½-length triumph in the Champagne Stakes on Oct. 4 at Belmont. Carpe Diem, a $1.6 million purchase at the OBS March 2yos-in-training sale, has also won both of his starts, including a 6 ¼-length triumph in the Breeders' Futurity at Keeneland on Oct. 4.
"Their records are almost identical. They're two 2-year-olds that were held in high regard from the beginning. Carpe Diem was co-sale-topper at the OBS-March. When I was at the sale around that time, my dad (Jake Pletcher) had pegged Daredevil as his best 2-year-olds, so he came to us with high expectations," Pletcher said. "They've both accomplished everything we've asked them to do so far. Both of them are 2-for-2 with Grade 1 wins. They're both favorites for the Breeders' Cup, so you can't do much more than that."
Pletcher admitted to being "a little more anxious" about the Juvenile, now that his two entrants are rated 1-2 in the morning line.
Pletcher is also slated to be represented by two starters in Saturday's Juvenile Fillies, Angela Renee and Feathered.
Angela Renee, the 3-1 morning-line favorite, had a promising career launch with a debut victory and a second-place finish in the Adirondack before a distant third-place showing in the Spinaway at Saratoga.
"Her first two races were both very good. Her Spinaway was on a sloppy track that she did not care for at all," Pletcher said.
The 2yo daughter of Bernardini rebounded with a 1 ½-length victory in the two-turn Chandelier Stakes at Santa Anita on Sept. 27.
"Pretty much being back on a fast track and stretching out around two turns is something, based on her pedigree, she'd want to do," Pletcher added.
Feathered broke her maiden by 9¾ lengths in her second lifetime start that followed a debut in which she lost a photo finish by a head. The daughter of Indian Charlie subsequently faltered in her stakes debut, finishing a never-threatening third in the Frizette at Belmont on Oct. 4.
Wesley Ward (Hootenanny and Luck of the Kitten, Juvenile Turf; Sunset Glow, Juvenile Fillies Turf) – Hootenanny arrived without issue to his Santa Anita stall in Barn 34 on Tuesday evening, according to trainer Wesley Ward. The Group I-placed son of Quality Road is the morning-line favorite for the Juvenile Turf for owners Mrs. John Magnier, Michael Tabor and Derrick Smith.
"He shipped great," said Blake Heap, who assists Ward with his local string. "He went to the track this morning and went really nice, then visited the paddock. He galloped a mile and a half."
Kenneth and Sarah Ramsey's Luck of the Kitten had another routine 1½m gallop on Wednesday morning. The son of Kitten's Joy has impressed jockey Mike Smith with his progress.
"I think he will be really tough," Smith said. "He has really moved forward from his second-to-last work until his last one and I am really looking forward to riding him. I've seen big improvement."
Ten Broeck Farm's Sunset Glow – the morning-line favorite for the Juvenile Fillies Turf – put in another strong late-morning gallop, going out to the Santa Anita turf course at 9:30 a.m. "Her tactical speed will help her – especially from post three," Ward said. "But it's not as much of a factor as when she ran in sprints. I couldn't be happier with her."