Enhanced guest experience, improved quality of racing highlight 2014 meet at Saratoga Race Course

SARATOGA SPRINGS, N.Y.- The New York Racing Association, Inc. yesteday concluded its 146th season at Saratoga Race Course, which featured an enhanced guest experience and improved quality of racing at the venerable track.

The 2014 Saratoga season saw a record $17.45 million in stakes purses, topped by two blockbuster racing days - the Grade 1, $1.25 million Travers on August 23 and the Grade 1, $1.5 million Whitney on August 2.

One of the more memorable on-track highlights of the 40-day meet was the thrilling return of reigning two-time Horse of the Year Wise Dan, who carried top weight of 127 pounds to a narrow victory in the Grade 2 Bernard Baruch in near course-record time. In the 145th edition of the Travers, trainer Jimmy Jerkens watched his top two 3-year-olds, V. E. Day and Wicked Strong, finish 1-2 in a nail-biting photo finish in the Mid-Summer Derby. Bookending the meet was Moreno's wire-to-wire triumph over Itsmyluckyday in the Whitney, with Itsmyluckyday turning the tables on Moreno with a hard-fought half-length triumph in the Grade 1 Woodward.

"With our guests treated to top quality thoroughbred racing, 40 days of special events and new capital improvements to enhance the on-track experience, the 2014 Saratoga meet was a success," said New York Racing Association CEO and President Chris Kay. "On behalf of the men and women of the New York Racing Association, I want to thank all of our guests for attending our 2014 summer meet, and we look forward to welcoming them back in 2015. I would also like to extend my thanks and appreciation to the horsemen, jockeys, stakeholders, the host Saratoga community and Capital Region as a whole."

Guests to historic Saratoga Race Course enjoyed more than $2 million in capital improvements designed to provide an enhanced experience at the Spa. These improvements included several technological enhancements, such as 750 new HD televisions, enhanced Wi-Fi capacity, a new, improved sound system, Trakus technology for horseplayers and three new HD video boards across the property. Approximately 200 new picnic tables were also installed throughout the backyard.

Additionally, families were able to utilize an expanded children's playground and visit the new "Horse Sense" exhibit, enabling guests to get up close with the stars of the show and learn about the importance of outriders to the sport.

The season was anchored by 40 days of special events at the new Saratoga Pavilion, including the expanded Taste NY at Saratoga program, featuring New York wine and cheese on Thursdays, New York craft beer and cider on Fridays and New York artisan food and vendors on Sundays.

A signature moment of the meet occurred on Travers Eve with the second annual Red Jacket Ceremony honoring Hall of Fame trainers H. Allen Jerkens and D. Wayne Lukas, along with legendary track announcer Tom Durkin. Each received a Saratoga red blazer and was commemorated with a bronze plaque, which will be displayed on the boards next to the Jockey Silks Room porch on the Saratoga Red Jacket Walk of Fame for years to come.

Additionally, the meet featured the first-ever Jockey Legends Day, during which 16 of the greatest riders in the history of thoroughbred racing gathered at Saratoga for a special red-carpet ceremony and signed autographs to benefit the Permanently Disabled Jockeys' Fund.

The finale of the season featured a bittersweet ending with a farewell tribute to race caller Tom Durkin, who retired following a storied and illustrious 43-year career in the industry. Thousands of fans gathered to hear Durkin's last call at Saratoga for the Grade 1 Spinaway before witnessing a special winner's circle ceremony in his honor.

Paid attendance for the 40-day meet was 972,018. Saratoga also experienced strong food and beverage sales, commensurate with the increase in attendance for 2014.

As part of a designed strategy to improve the quality of racing, Saratoga ran fewer races in 2014 compared to 2013. Additionally, as a result of inclement weather, 16 more races were taken off the turf compared to last season for a total of 193 turf races run at Saratoga in 2014 in comparison to 209 last year.

Final on-track handle was $150,387,442. Final all-source handle was $571,163,484.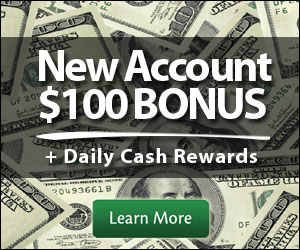 Belmont Park's fall championship season will open Friday, September 5, and run for 38 days through October 26. TVG Super Saturday on September 27 will serve as the centerpiece of an enhanced fall stakes schedule worth $11 million.