American Pharoah – Bob Baffert, the Hall of Fame trainer of $5 million Breeders' Cup Classic favorite American Pharoah, took the conservative approach again with the Triple Crown winner's preparations on Thursday morning after tack-walking him the day before.

"We took him out to the (Polytrack) training track because when we checked out the main track yesterday afternoon it looked pretty wet still, and when it starts to dry out, it can get a little deep," he said.

The Zayat Stable's homebred 3yo colt, who galloped under regular exercise rider Jorgie Alvarez, signaled that he is full of fire and vinegar going into the final race of his history making career.

"We took him around the training track and it looked like he was pretty aggressive and was full of himself. He looked pretty happy. What we saw today was very encouraging. He was tough. He couldn't have gone any slower. He didn't go very far. As long as he doesn't go very far like that, he's okay," he said. "He was a little fresh today because he didn't do anything yesterday. He won't be like that tomorrow. He'll be more relaxed."

American Pharoah has had a two-month break from his last race in the Travers Stakes, and in the interim has added weight and muscle so that he now tips the scales at 1,195 pounds.

"The time off gave him the chance to get his strength back," Baffert said. "He's at his peak he's happy and he's doing really well. He's going to come out of there running."

"They still have to get the trip and we're hoping he gets a clean break, a clean trip and a good trip," he said, while making no predictions about how the race will unfold. "I haven't even sat down and figured anything out yet. My job is to have him at peak performance. Then it's up to Victor Espinoza to play the break and decide what he's going to do with him. He has an idea because he's on the inside (post 4) so there's not a lot of thinking going on there.

Baffert continued, "The trip is going to be important…the pace, the trip. A lot of jockeys get excited and you don't know who is going to do what. I told Victor 'Just ride your horse and don't worry about anyone else. Don't panic.' I told him to keep him happy and stay in his groove. He can't worry about what's going on around him."

American Pharoah won't be schooled in the paddock before the race. Baffert said that training plans for tomorrow morning are not finalized, but he expects that the horse will gallop over the main track.

"It's important for me to see him go out with a win because I'm his caretaker. This one is for 'Pharoah' This isn't for Bob Baffert, it's for the horse," the trainer said.

Beholder – Two-time Eclipse Award champion Beholder, winner of the 2012 Breeders' Cup Juvenile Fillies and 2013 Breeders' Cup Distaff, has been declared from Saturday's $5 million Breeders' Cup Classic after it was discovered she bled following her Thursday morning gallop. Beholder had been listed as the 3-1 second choice on the morning line behind favorite American Pharoah.

"After she galloped this morning we scoped her and found her to have bled," said trainer Richard Mandella. "This was obviously due to the fever she had when she arrived. Knowing this, we feel it is too great a risk to start her in the Classic.

"There's obviously some irritated lung tissue there. She will be fine, but if I put her under the pressure of a race situation, it could cause some real damage.

"You could say we just haven't had any luck shipping, but it's been something different every time. She's an aggressive mare and just got herself worked up shipping and made herself sick.

"It's sad. It's exciting to take on a challenge like this. It's still a great race. I just wish I was part of it."

Effinex – Tri-Bone Stables' Effinex returned to the main track to gallop Thursday morning after exercising under the shedrow the morning before.

The 4yo New York-bred colt has blossomed since joining James Jerkens stable in the summer of 2014.

"He was bouncing around from trainer to trainer and it looks like he wasn't getting the continuity he deserved. Being in one place, one program, he kept getting better and better as we went along," Jerkens said.

Effinex is rated at 30-1 in the morning line for the Classic, but Jerkens said when the son of Mineshaft is on his game, he's capable of holding his own against the best.

"He has before. He's been a little in and out. He hasn't done it consistently, but he's certainly capable of it," Jerkens said. "He beat Tonalist fair and square (in the Suburban)."

Frosted –Wood Memorial and Pennsylvania Derby winner Frosted continued his preparations for the Classic Thursday by galloping a mile toward the outer rail of the main track.

Throughout this week, trainer Kiaran McLaughlin has said that the gray 3yo Godolphin colt was impressing him and noted how he has improved throughout this season.

Frosted has faced American Pharoah three times, most recently in the Aug. 29 Travers at Saratoga Race Course. With Jose Lezcano subbing for regular rider Joel Rosario, who was injured earlier in the program, Frosted pressed American Pharoah through some testing mid-race fractions and was a major reason why the Triple Crown winner finished second to closer Keen Ice. Frosted ended up third, three lengths behind the winner, Keen Ice. Rosario was aboard for the Pennsylvania Derby win and will ride the homebred colt in the Classic.

When assessing Frosted's chances against American Pharoah in the Classic, McLaughlin was optimistic, but cautious.

"Will we be three lengths better than we were in the Travers with a different rider? I can't be sure about that," he said. "We couldn't be doing better."

Even before Beholder's defection Thursday morning, McLaughlin said that his speed gives American Pharoah an advantage.

"Maybe the race shape favors him," McLaughlin said. "We might all be in trouble if he's left alone on a 47 and change half-mile."

McLaughlin smiled at a question about the chances of beating American Pharoah, especially if the race develops that he does not face much early pace pressure.

"It will be hard," he said. "I'm sure it will be hard, but it's horse racing." Still, McLaughlin said his colt, who has not been worse than fourth in eight starts this season, is ready for the test.

"We're very confident," he said. "It's a tough race. We'll find out how good he is, but he's going to run his race."

Gleneagles – See European Report

Hard Aces – The 4yo son of Hard Spun jogged two miles on the main track Thursday as his training clicked off another day on his way to Saturday's Classic.

"I didn't want him to gallop over a sealed track too many days in a row, so he jogged today," trainer John Sadler said.

Hard Aces is scheduled to school in the paddock during the race day.

Honor Code – Lane's End Racing and Dell Ridge Farm's Honor Code galloped over the main track at Keeneland Thursday morning in preparation for a start in the Classic.

"He walked through the paddock, jogged a good ways and galloped a mile and a quarter," trainer Shug McGaughey said.

For the Hall of Fame trainer, a native of Lexington, the Friday and Saturday's Breeders' Cup at Keeneland will be a homecoming of sorts.

"I was very in favor of it. Keeneland is deserving of it. The central Kentucky breeders and Central Kentucky's big farms, they were the ones who backed the Breeders' Cup in its start. I think they deserved to have this," McGaughey said. "Keeneland will do as good as or better than anybody can do. I think Saturday will be a very good day."

McGaughey is expecting Honor Code to also have a very good day Saturday, stating his confidence level is "very high."

"I know I've never seen him do better – in his training, his attitude, looks-wise," McGaughey said. "All the boxes are checked."

Honor Code has fired his best shots back to back in the Met Mile and the 1 1/8m Whitney, in which he closed from far back and surged through the stretch to score impressively.

McGaughey doesn't think the 1 1/4m distance of the Classic will pose any problems for the 4yo son of A.P. Indy.

"He's probably going to have to start easing to them at the half-mile pole and then start doing something around the three-eighths pole," McGaughey said. "A lot of times, it's up to him.

When you tried to squeeze him a little bit early, sometimes he's not ready for it. When he wants to go, he goes.

"I think there'll be pace going a mile and a quarter. It's not like a mile race where you have to have it. I think some of these horses will start backing up because they're not used to running that far."

Keen Ice – With the main track still wet from steady rain the past few days, Keen Ice had light training by galloping 1 1/2m Thursday. Trainer Dale Romans said the 3yo Curlin colt is coming into the race better than ever. He compared the colt to a "big gangly kid" earlier in his career and said he has matured tremendously.

"He's trained good, I've never gotten to the bottom of him," he said. "He has steadily improved."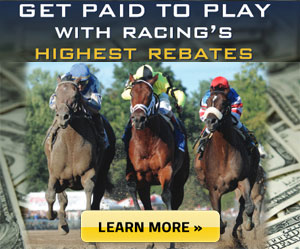 Keen Ice arrived at Keeneland on Tuesday afternoon after a 75-mile trip from his Churchill Downs base. Romans said that in addition to the strong workouts at Churchill Downs, Keen Ice has a new attitude.
"He's playing and he is having fun," he said. "He is very aware of what he is supposed to do. Horses are a lot smarter than people give them credit for."
Romans and Donegal Racing president Jerry Crawford have said repeatedly that they are thrill with their number 2 post position.
"With him it doesn't matter," Romans said. "He's not going to be close to the lead. He'll find a tactical spot from the 2 hole; he should be just fine.
Tentative plans call for Keen Ice to have another light training session on Friday and walk in the barn on race day.
Smooth Roller - Trainer Victor Garcia, who has his first Breeders' Cup starter in Smooth Roller in the Classic, is thoroughly enjoying the ride. "I love it that we're here," he said. "It's too cold for me here, but I love it."
Smooth Roller's victory in the Awesome Again Sept 26 at his home track of Santa Anita marked the first Grade one win for Garcia as well.
The trainer has opted to jog the 17.1 hand Smooth Roller the last three days after heavy rains left the main track sloppy. "We schooled him in the paddock and then took him to the track this morning. He jogged two miles," he said. "He's feeling good."
Tonalist- The American racing roots of Robert S. Evans run deep.
He is the son of Thomas Mellon Evans, whose Buckland Farm bred and campaigned 1981 Kentucky Derby and Preakness Stakes winner and champion Pleasant Colony. His late brother, Edward P. Evans, was also a prominent breeder and owner, and together they campaigned Pleasant Colony's descendant and champion Pleasant Tap. His cousin was the beloved and respected horseman and philanthropist Paul Mellon.
But Robert Evans, who bought his first horse in 1965, had never had a Classic winner until Tonalist won the 2014 Belmont Stakes.
On Thursday morning, he was at the barn visiting the horse he purchased almost by accident.
When Tonalist, who was bred in Kentucky by Woodslane Farm, did not meet his reserve at a yearling auction, Evans executed a private deal for him because the now 4yo Tapit colt is the maternal grandson of Pleasant Colony.
"Tonalist galloped one-mile-and-a -quarter on the main track and looked very well again today. He continues to impress," said Christophe Lorieul, the captain of "Team Tony" until trainer Christophe Clement arrives from New York and takes over tomorrow.
Clement will saddle four Breeders' Cup hopefuls this year. Red Vine contests the Las Vegas Dirt Mile, Hard Not to Like is in the Filly & Mare Turf, and Purse Sensation runs in the Twin Spires Turf Sprint. "Red Vine did the same thing as Tonalist today. We went a mile and three-eighths with Hard Not to Like and Pure Sensation on the Polytrack. They all looked good and all seem to be doing well. We schooled all of them yesterday, and we will school Hard Not to Like and Pure Sensation between the sixth and seventh race today. We will leave the other two in the barn because their schooling went well yesterday."