HORSE RACING NEWS

Page 4 of 1,963 results (0.84 seconds)
---
08/05/2022
This racing season the Del Mar Thoroughbred Club has taken a page from a Hollywood script with its own version of the 1986 movie comedy, "The Three Amigos."
---
08/04/2022
"The Art of Racing," a new twist on an old Del Mar theme, will come full blown this Saturday at the track around its large Plaza d'Mexico fountain starting at 12 noon and going forward for the rest of the afternoon.
---
07/29/2022
Whenever you hear discussions about improving the horse racing industry someone will inevitably suggest the need to introduce more young people to the sport. Most of the time it's in reference to making fans out the younger generations but there is
---
07/28/2022
Topped by a pair of deep and deeply competitive stakes races, Del Mar will present a sparkling 11-race program Saturday on Day 6 of its 83rd summer race meet. First post on the afternoon is 2 p.m.
---
07/26/2022
The 37th edition of the Fleet Treat Stakes will top the bill Thursday as Del Mar swings back into action after a smashing opening weekend of racing. The seven-panel test for 3-year-old California-bred or sired fillies carries a purse of $175,000 and has d
---
07/24/2022
The eagerly anticipated return of word-class Thoroughbred horse racing at Del Mar did not disappoint, as record wagering and capacity crowds highlighted opening week, which kicked off on Friday, July 22.
---
07/22/2022
Little Red Feather Racing, Madaket Stables or Old Bones Racing's Balnikhov came from far back with a solid run through traffic and drew clear late to capture the 77th edition of the $100,000 Oceanside Stakes Friday as Del Mar began its 83rd summer r
---
07/22/2022
The 28th annual Opening Day Hats Contest at Del Mar drew more than 160 contestants. Categories included Most Glamorous, Best Fascinator, Best Flowers, and Best Racing/All Others Theme. Contestants competed for more than $4,000 in cash and prizes.
---
07/20/2022
Del Mar will open its gates Friday for the first of 31 racing days that will comprise its 2022 summer racing season, the 83rd time the horses have come to the scenic seaside place where the turf meets the surf. Topping the day's bill will be the 77t
---
07/14/2022
All available tickets for Del Mar's celebrated opening day program on July 22 have been sold, the Del Mar Thoroughbred Club announced today.
---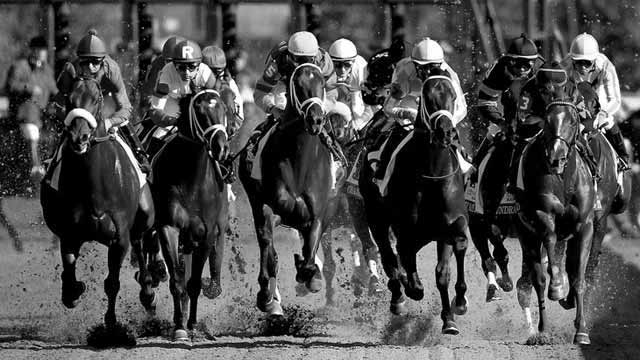 Bet Belmont Stakes with OTB