HORSE RACING NEWS

Page 4 of 1,800 results (0.81 seconds)
---
08/13/2019
Charles Fipke's well-travelled Seeking the Soul drew Post 5 Tuesday in a field of 10 and was installed the 3-1 morning line favorite for Saturday's 29th edition of Del Mar's premier test, the $1,000,000, Grade I TVG Pacific Classic, the
---
08/10/2019
Julie Krone, the most accomplished female rider in the history of Thoroughbred racing, will have her praises sung twice at Del Mar next Saturday on TVG Pacific Classic Day when she'll be presented the prestigious Laffit Pincay, Jr. Award and take pa
---
08/09/2019
The Santa Anita winter/spring meeting lost 24 racing days either in the name of safety or not having enough horses to race four days a week.
---
08/07/2019
A single Pick Six player was "kissed in" in the 7th and final race this afternoon when the Del Mar stewards disqualified the apparent nose winner Jamming Eddy and moved up the second-place finisher Asaro in the one-mile grass test for Californ
---
08/07/2019
In what will be one of the richest days of racing outside of the Breeders' Cup in Del Mar history, the track has scheduled an unprecedented five major stakes races – topped by the $1,000,000 TVG Pacific Classic – along with a mandatory p
---
08/02/2019
When you think of goats, you usually think of them being on a farm and/or being used for their milk. But they've also been known to be pets and – at the racetrack – a friend for a horse in need.
---
07/28/2019
Melisssa Margolis, from Thousand Oaks, CA, made "Across The Board" win, place and show wagers on Del Mar Race 6 winner Hit The Road, at odds of 9-1, to earn $24,000 and catapult into the lead at the time. Margolis held on from there over 107 total entries
---
07/27/2019
Hronis Racing's Cistron, with Hall of Famer Victor Espinoza in the saddle, sped to the front from the gate and never looked back in winning the featured Grade I $300,000 Bing Crosby Stakes Saturday at Del Mar.
---
07/27/2019
Julie Krone, a record setter and a record breaker who made an indelible mark on Thoroughbred racing during a stellar 20-year career in the saddle, will be honored at Del Mar on Saturday, August 17 when she will be recognized as the 16th winner of the Laff
---
07/26/2019
Del Mar's Veterinarians: (L to R) Drs. Nolton Pattio, Will Farmer, Tim Grande, Dana Stead, Rick Arthur (who is CHRB's medical director), Barrie Grant, Alina Vale and Laurie Bohannon.
---
Bet Belmont Stakes 2020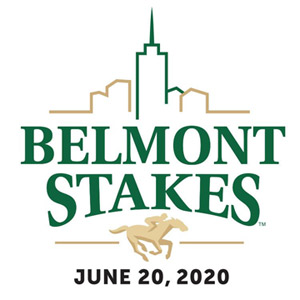 OTB Deposit Options

Click to learn more about OffTrackBetting.com deposit options for betting horse racing & greyhound racing online.