Saturday, March 25, 2017, Meydan Racecourse, Dubai: After missing the start and falling far behind, American champion Arrogate (USA) unleashed one of the most spectacular performances in the 22-year history of the Dubai World Cup sponsored by Emirates Airline - and perhaps in all of racing worldwide - as he powered home to a two-and-a-quarter-length victory in front of a madly cheering crowd.

"It goes to show you how great this horse is. He did that with all class. He's the best I've ever seen in my life," said an emotional trainer Bob Baffert, who gave up all hope when Arrogate broke slowly from the starting gate.

"It goes to show you how great this horse is. He did that with all class. He's the best I've ever seen in my life," declared Baffert.

Baffert praised jockey Mike Smith for not becoming flustered after Arrogate missed the start. Smith, who waved a Saudi Arabian flag as he rode into the winner's circle to be greeted by family members of owner Prince Khalid Abdullah, said Arrogate was distracted when an assistant starter left him in the starting gate after the jockey asked for Arrogate's head to be held straight.

"I don't know if the guy misunderstood me, but I said make sure you keep his head straight. And then he got out instead," Smith said. "My horse just didn't realise he had to break. But you know what? Things happen for a reason.

"He was slipping and sliding from the word go," Smith added in describing the race. "Once I got to the outside and he straightened out, he levelled out and I made up five lengths so quick. I thought OK, we're here. I just tried to be patient and not lose ground. It worked out great. He's the greatest I've ever been on.

Once Arrogate found his footing on the track as he was racing wide, he had to run down another American challenger, Gun Runner (USA). Gun Runner had assumed the lead coming into the Meydan stretch after Long River (USA) set the early pace.

Gun Runner could not match strides with Arrogate, who blew past him effortlessly. The runner-up held a five-length advantage over third-placed Neolithic, another competitor from America.

"I had plenty of horse at the end," Smith said. "Bob (Baffert) had a heart attack last time he was here (in Dubai in 2012) and I think I had one too. I had to hit my heart about three times to get it pumping after that start."

Arrogate covered the 2000m in 2:02.15. The victory marked the third in the Dubai World Cup for Baffert and the first for Smith and Abdullah's Juddmonte Farms.

Quotes for Group 1 $US10m Dubai World Cup Sponsored by Emirates Airline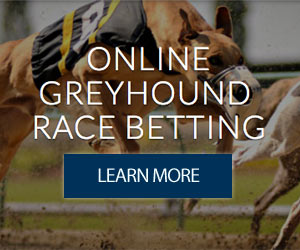 Mike Smith (jockey, Arrogate (USA) 1st): "It was an extremely incredible performance. I honestly told myself, you know I rode the great mare Zenyatta and when I got away so bad, I thought 'you know what buddy, you can do it just like she did'. She used to run from back there and I know he can do anything.
"He was slipping and sliding from the word go. Once I got to the outside and he was straightened out, he levelled out. And I made up five lengths so quick, I thought OK, we are here. And now I just tried to be patient and not lose ground and let everybody work their way in, so that I didn't have to check out too wide and it worked out great. I had a lot of horse. Bob had a heart attack when he was here last time and I think I had one too! I had to get it pumping again after we got out! I'm just so blessed, God has blessed me so much, to give me a horse like this towards the end of my career is just, I'm lost for words, I'm am going to break down and cry. He is the best I have ever been on, he truly is. He is the world's horse now."
Bob Baffert (trainer): "I can't believe we won. That is a great horse right there. It was terrible, terrible, he walked out of the gate. I tell you what, Mike Smith did a great job. He didn't panic, he just thought, well I just get him around there. Mike Smith, what a job he did. Unbelievable. This is the greatest horse we have seen since Secretariat. Unbelievable.
"When I was watching it, I thought 'I hope Mike takes care of him', maybe I shouldn't have come here, it's unbelievable what he did. I was actually listening to the crowd and everybody was thinking, 'oh, he has no chance'. That was an incredible performance. When he turned for home, he started to give and maybe I thought 'this is it'. He did that. That is the best I have ever seen in my life."
Florent Geroux (jockey, Gun Runner (USA) 2nd): "It took him a little while to get position early on. Long River came out running hard from my inside and it took my horse two or three more strides to get position. Once he did and was comfortable on the turn, it was exactly where I wanted to be. If someone wanted to go faster, I could let them go, but I was comfortable. On the last turn, Long River started to back out and we took the lead and my horse was going really easily. He started flicking his ears back and forth and was cruising. I waited as long as I could - almost until the eighth-pole - but Arrogate went by me. Gun Runner was trying and was fighting with him all the way to the end. He's still getting better and before I wasn't sure about the 2000m, but now as he's improving I think it's fine. "
Ron Winchell (owner, Gun Runner, 2nd): "He ran into a buzzsaw. I thought we had a chance there when Arrogate was left in the back, but he ran great to be second. He always tries."
Steve Asmussen (trainer, Gun Runner, 2nd): "Gun Runner shows up. We're very proud of him and very fortunate to be associated with him and the class that he shows under any circumstance. Florent gave him a great ride and gave him the best shot he could and he was second-best today. I think that everybody admires the qualities that this colt has."
John Velazquez (jockey, Neolithic (USA), 3rd) – "I was very happy with his run. He ran right up to his best. We were beaten by two better horses, and the winner – my God he is out of this world."
Christophe Soumillon (jockey, Mubtaahij (IRE), 4th) – "If he had one more run under his belt maybe he could have been third but he's a nice horse and gives everything."
Yutaka Take (jockey, Awardee (USA) 5th) – "He was very fit today and ran his race. I wanted to be closer to the pace but that didn't happen."
Flavien Prat (jockey, Hoppertunity (USA), 6th) – "He ran a good race. I should have waited a little bit more. But he ran a good race."
Javier Castellano (jockey, Keen Ice (USA) 7th) – "I had a good trip. I didn't expect it that they would go really fast. From what I could tell he didn't like the track. It had been raining a lot. He didn't try at all today, unfortunately."
Ryan Moore (jockey, Lani (USA) 8th) – "He makes you work! He ran a good race to be fair to the horse and ran past a few near the finish. The horse was in good condition and the ground was no issue but he needs a longer distance."
Christophe Lemaire (jockey Apollo Kentucky (USA) 9th) – "He was stuck on the inside and couldn't really handle the pace."
Adrie De Vries (jockey, Move Up (GB) 10th) – "This is not his thing. This is not a dirt horse. He's only got one eye and he got sand in the other one."
Mickael Barzalona (jockey Long River (USA) 11th) – "He ran like usual but just got beat by better horses today."
Antonio Fresu (jockey, Furia Cruzada (CHI) 13th) – "The kickback was really bad, she didn't like it at all."
Joao Moreira (jockey, Gold Dream (JPN) 14th) – "He broke a bit slow so had to be pushed at the beginning. He improved on the backstretch but he got tired about 600m out so I backed off him. He gave too much head start to the others."