• Gun Runner Ready for Risen Star • Risen Star Loses Laoban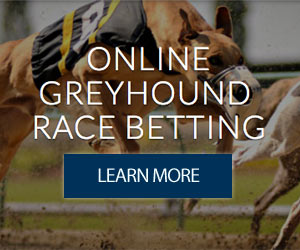 • Bistraya Puts in Final Risen Star Work • Forevamo Steps Up, Departing Moves Back to Turf for Stall • Forever Darling Invades for Rachel Alexandra • Stakes Work Tab (Sat-Mon)
GUN RUNNER READY FOR RISEN STAR
Winchell Thoroughbreds and Three Chimneys Farm's Gun Runner completed his final serious work before Saturday's Grade II $400,000 Veterans Ford Risen Star Stakes on Monday morning, negotiating a half-mile in 50.40 under exercise rider Carlos Rosas. The Steve Asmussen trainee figures to be one of the favorites in the 1 1/16-miles event on the merits of his game fourth-place finish last out in the Grade II $200,000 Kentucky Jockey Club at Churchill Downs on Nov. 28 and a sharp allowance victory at Keeneland in October – both at the Risen Star trip.
"He's a nice horse and Carlos, as always, does a great job," Asmussen said. "He has a lot of talent. I thought that it as an excellent running of the Kentucky Jockey Club and while I hoped for a different result, I thought he ran very well. I feel good about his work and obviously I feel very fortunate to get the train the kinds of horses I do. Saturday is going to be a very exciting day."
Finishing ahead of the chestnut colt in the Kentucky Jockey Club were graded stakes winners Airoforce, Mor Spirit and Mo Tom. The son of Candy Ride will get a chance to turn the tables on Airoforce and Mo Tom in the Risen Star.
Gun Runner is out of the Giant's Causeway mare Quiet Giant, who is a half-sister to 2005 Horse of the Year Saint Liam. Quiet Giant, herself, won the Grade II Molly Pitcher Stakes over the Risen Star distance in 2011.
Gun Runner breaks from post six in the Risen Star and carries leading rider Florent Geroux.
RISEN STAR LOSES LAOBAN
One of the two California shippers for the Grade II $400,000 Veterans Ford Risen Star Stakes will be scratched. McCormick Racing and Southern Equine's Laoban, an Eric Guillot trainee who finished third last out in the Grade III Sham Stakes at Santa Anita, was pulled from Saturday's 1 1/16-miles race on Monday morning. According to Guillot, the son of Uncle Mo is fine and will aim toward another race.
BISTRAYA PUTS IN FINAL RISEN STAR WORK
LeeAnn Ohanesian's Bistraya, an impressive maiden winner last out at Santa Anita when defeating the highly regarded Hoffenheim, worked an easy five furlongs in 1:04.60 at Santa Anita on Monday morning and is set for his flight to New Orleans for the Grade II $400,000 Veterans Ford Risen Star Stakes. Both the horse and his trainer Ricky Agarie, a former assistant to Jack Van Berg, Carla Gaines and Kathy Walsh, are set to arrive at Fair Grounds Race Course & Slots on Wednesday, Feb. 17.
"He's doing very well," Agarie said. "He did his last breeze today and it was a little slow, which is alright. He was just stretching his legs. He's really coming into his own. Down at Del Mar when we ran him the first time, we had a muddy track and he didn't like it. The next time I thought he was good enough, so we threw him in the (Grade II Best Pal) Stakes (as a maiden), but a bug boy rode him and got intimidated by another jock. I thought he ran pretty well, but he would have been closer at the end.
"After we castrated him and added blinkers, he really has performed well," Agarie continued. "He lost to Arabian Leopard at Del Mar, who is a really nice Bob Baffert colt, and then he beat Hoffenheim."
Despite having only a maiden victory, Bistraya sports some of the best class lines and speed figures, having faced champion Nyquist, Grade I winner Mor Spirit, Grade III winner Toews On Ice and Grade III-placed Uncle Lino in his five attempts. His gate-to-wire maiden (87 Beyer Speed Figure) win on Jan. 24 was his first attempt around two turns. Edwin Maldonado, who was aboard that day, will have the mount when the son of Haynesfield breaks from post four.
"He doesn't necessarily need to be on the lead, unless we break and he can go 24 or 25 seconds," Agarie said. "I'm trying to teach him to rate, especially if we want to get him to the Derby, but I expect him to be close to the lead. We're looking for (Kentucky Derby) points."
FOREVAMO STEPS UP, DEPARTING MOVES BACK TO TURF FOR STALL
Al Stall, Jr., does not hastily move his horses up in class, especially young ones, so when Brittlyn Stables's Forevamo was entered in the Grade II $400,000 Veterans Ford Risen Star, many took notice. A good-looking son of top sire Uncle Mo, Forevamo was a $320,000 Ocala April 2015 purchase and has a stakes win to his credit when annexing the $200,000 Jean Lafitte on Oct. 24.
Last out, in his sophomore bow, the Florida-bred was a game second in a one-mile allowance/optional claiming event behind loose-on-the-lead Candy My Boy, who also returns in the Risen Star.
"I think it's time to take a chance with him," Stall said. "We have a great post and there are some speed horses there, which helps us. I think we've seen enough progress from two to three to run in the race and his last breeze was really good."
Forevamo gets the return services of Colby Hernandez from post five.
Stall will have a busy day on Saturday at Fair Grounds Race Course & Slots, as the Louisiana native has runners in five races, including three stakes. Chief among those, and the leading earner in the Stall barn, is Claiborne Farm and Adele Dilschneider's homebred 6-year-old gelding Departing.
An earner of $1,843,259 and winner of eight of 22 lifetime starts – 16 times in the money – Departing will make his fourth start on grass in the Grade III $125,000 Fair Grounds Handicap over 1 1/8 miles on the Stall-Wilson turf course, which is named in part after his trainer's grandfather. Chief among his rivals will be front-running defending champ Chocolate Ride.
"He likes a target to shoot at and with the favorite being a legitimate horse on the lead, I thought it was a good spot for him," Stall said. "He has won a Grade II on the turf when he won the Firecracker and he should be fine on the grass.
"We'd like to keep him around as long as possible and space his races throughout the year," Stall said. "We'll pick out some comfortable spots and hopefully can get his career earnings over $2 million. His soundness is what's best about him. He still looks good and definitely gets into his work in the morning."
Departing, who has never raced beyond 1 1/16 miles on the grass, but owns a nine-furlong dirt victory, will break from post seven in the nine-horse field. John Velazquez rides. He exits a very sharp Valentine's Day work in which he earned the bullet for a half-mile in 47.80.
FOREVER DARLING INVADES FOR RACHEL ALEXANDRA
Katsumi Yoshida's Forever Darling will be the sole out-of-town shipper in the Grade II $200,000 TwinSpires.com Rachel Alexandra when the daughter of Congrats and Grade I-placed multiple graded stakes winner Darling My Darling breaks from post four under Javier Castellano on Saturday at Fair Grounds Race Course & Slots. A game chestnut who last out won the Grade II Santa Ynez Stakes going 6½ furlongs at Santa Anita, she has won half of her four starts and will be stretching out for the first time since finishing eighth in the Grade I Breeders' Cup Juvenile Fillies behind divisional leader Songbird.
"She's doing good," said trainer Richard Baltas. "There's a horse out here called Songbird and I'd like to avoid her. She came out of her last race good. I was one of her owners before then, but the Japanese like that family and they bought her and left her with me for the time being. We'd like to win more Grade II races and a Grade I, if possible.
"We ran in the Breeders' Cup because we thought other than Songbird and Rachel's Valentina, there wasn't a lot in there," Baltas continued. "It was a lot to bite off, but we thought we could get third. We came back after that and regrouped and she's done well. I hope she can route. She's not built like a sprinter or a router, but she's really well-balanced and made very well."
Forever Darling hails from the immediate family of Zenno Rob Roy, who was Horse of the Year and champion older horse in Japan. Both he and Darling My Darling are out of Grade I winner Roamin Rachel.
Forever Darling arrives at Fair Grounds on Wednesday.
STAKES WORK TAB (SAT-MON)
Grade II $400,000 Veterans Ford Risen Star Stakes • Mo Tom (Tom Amoss), 4f in 48.60 (9/63) • In Equality (Leah Gyarmati), 5f in 1:01.20 (7/57) • Tom's Ready (Dallas Stewart), 5f in 1:00.40 (2/57) • Gun Runner (Steve Asmussen), 4f in 50.40 (27/35) • Forevamo (Al Stall, Jr.), 4f in 48 flat (2/63) • Zapperini (Greg Foley), 4f in 49 flat (15/56)
Grade II $200,000 TwinSpires.com Rachel Alexandra Stakes • Stageplay (Steve Asmussen), 4f in 50.20 (25/35) • Midnight On Oconee (Larry Jones), 5f in 1:01 flat (10/42) • Royal Obsession (Steve Asmussen), 4f in 50.20 (25/35) • Lemon Drop Belle (Dallas Stewart), 5f in 1:00.60 (3/57) • Shaken (Mike Stidham), 5f in 1:01 flat (5/57)
Grade III $125,000 Mineshaft Handicap • Eagle (Neil Howard), 5f in 1:00.80 (8/42)
Grade III $125,000 Fair Grounds Handicap • Chocolate Ride (Brad Cox), 4f in 48.80 (11/56) • Departing (Al Stall, Jr.), 4f in 47.80 (1/63) • Roman Approval (Mike Maker), 5f in 1:01.40 (8/57) • Wireless Future (Tom Amoss), 4f in 49.80 (28/63) • String King (Charles C. Smith), 3f in 35.60 (1/18) • Blarp (Joe Sharp), 5f in 1:02.60 (30/57) • Potomac River (Jeff Engler), 5f in 1:02.80 (37/57)
$60,000 Duncan F. Kenner Stakes • Cinco Charlie (Steve Asmussen), 4f in 50.80 (29/35) • County Corrections (Jon Cowan), 4f in 50.60 (28/35) • Officer Griffin (Joe Sharp), 4f in 48 flat (1/56)
$60,000 Daisy Devine Stakes • Fila Primera (Mike Stidham), 4f in 48.80 (3/35) • Magnificent Margo (Joe Sharp), 4f in :48.40 (5/56)