Rudy Rodriguez, winning trainer of Belle Gallantey (No. 7): "It's very, very special. We're working very hard with these kinds of horses and thank God they did it. I don't know what to tell you. I'm speechless."

"I told [jockey] Jose [Ortiz], 'You've got the outside and you've got the option to see what everyone else is doing, so take it from there. If they leave you alone, take it.' I think she's a pretty versatile filly where she can sit and come from behind. When they left them alone and they went [the first quarter] in 24.18 [seconds], I was very happy. She's a very nice filly and she showed it today."

"She really took off in the stretch. She's nice. She's been very fun to have around."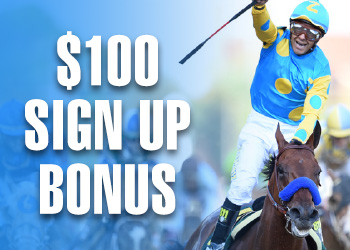 Jose Ortiz, winning jockey aboard Belle Gallantey (No. 7): "She's improved a lot since Rudy has had her. He has to get all the credit, and I'm glad I've had the opportunity to ride her."
"I just put my hands down and was a passenger. As soon as I went to the lead she relaxed really well. Rudy told me she was 100 percent, and I always trust him. When we went to the quarter pole I had a lot of horse, so I knew I had it."
Todd Pletcher, trainer of runner-up and beaten favorite Stopchargingmaria (No. 3): "The winner is tough when she gets things her way on the front end. We tried to stay as close as we could without totally taking our filly out of her game, but we just kind of kept chasing the whole way."
John Velazquez, jockey aboard runner-up and beaten favorite Stopchargingmaria (No. 3): "Perfect trip; that's just the way it is. I couldn't do the dirty job to try and go with [Belle Gallantey], and I didn't have any help in front. She still ran really great."