• McLaughlin readies Breeders' Cup quartet • Toner betting big on Recepta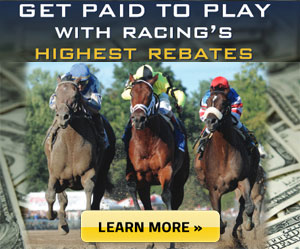 • La Verdad, Palace on track for BC assignments
ELMONT, N.Y. - Preparations continued on Thursday and Friday for trainer Kiaran McLaughlin's Breeders' Cup string, which is led by Grade 1 winner Frosted, who breezed five furlongs in 59 seconds this morning at Greentree Training Center in Saratoga and will target the Grade 1, $5 million Breeders' Cup Classic.
"He worked great," McLaughlin said of Frosted, who won the Grade 1 TwinSpires.com Wood Memorial earlier this year and the Grade 2 Pennsylvania Derby in his most recent start. "He couldn't have gone better in 59 flat and up [six furlongs] in 1:12. We're excited.
"We wanted a good work this week," McLaughlin added. "He's put weight on since the Pennsylvania Derby. We were looking for something fast and next week he'll go [four furlongs] in 48 or 49."
Frosted will log his final breeze for the 1 ¼-mile Classic, in which he will face Triple Crown winner American Pharoah, who has gotten the better of him in three meetings this year, next Friday at Greentree, according to McLaughlin.
Multiple Grade 1 winner Wedding Toast kept up with her Breeders' Cup training regimen on Thursday at Greentree, going four furlongs in 49.60 in advance of the Grade 1, $2 million Breeders' Cup Distaff on October 30 at Keeneland.
"She came out in great shape and looked great this morning," McLaughlin said. "We didn't want too much from her because she's been going all year. We'll work her again on Thursday and just try to keep her happy and healthy."
Wedding Toast, a 5-year-old daughter of Street Sense, has won three graded stakes this year all at Belmont Park, including a pair of Grade 1 races in her two most recent starts: the Beldame and the Ogden Phipps.
"I'm not concerned about shipping to Keeneland," McLaughlin said of his star mare tackling a Grade 1 field away from Belmont. "She's doing great and she's a filly beat."
Cavorting, targeting the Grade 1, $1 million Filly & Mare Sprint, also breezed on Thursday, working four furlongs in 49.54 seconds on the Belmont training track. Though the move didn't go exactly as planned, McLaughlin was pleased with what the 3-year-old filly showed.
"The pony let her go a little bit early and she was pulled up a little quick, but we were happy with the way she trained," McLaughlin said of Cavorting, who has won three straight races including the Grade 1 Test at Saratoga.
McLaughlin added that multiple Grade 2 winner Sentiero Italia is now considered likely to enter the Grade 1, $2 million Breeders' Cup Filly & Mare Turf, while Tamarkuz has been withdrawn from consideration for the Grade 1, $1 million Breeders' Cup Dirt Mile.
"Sentiero Italia is back up at Greentree and looked happy and in good shape this morning. We'll let her stretch her legs soon. She doesn't need much, she's fit and ready." * * *
Saturday's Grade 3, $200,000 Athenia will be absent one conspicuous Belmont Park-based turf specialist in Recepta, who, according to trainer Jimmy Toner, is opting instead for a chance to start in the Grade 1, $2 million Breeders' Cup Filly & Mare Turf on October 31 at Keeneland.
Recepta, who bested Athenia heavyweights Lady Lara and Coffee Clique in the Grade 3 Noble Damsel on September 18, has posted three wins from five starts this year, including the De La Rose at Saratoga and a 1 1/16-mile allowance this spring at Keeneland.
"She's ran at Keeneland before and won," said Toner. "I originally thought about running her in the Athenia and I would have. But if I ran her in the Athenia, I wouldn't be able to run her in the Breeders' Cup so it sort of puts you between a rock and a hard place. Hopefully, we get in and if we get in, we're looking forward to running her, because she's doing really good right now. If she doesn't, then we'll have to come up with Plan B."
This year's edition of the Filly & Mare Turf will be contested at 1 3/16 miles with a field limited to 12 starters. Half of the field will be comprised of "Win and You're In" qualifiers and leading graded stakes earners, leaving the admittance of the other six starters, including Recepta, to be determined by committee.
Recepta, whose 2014 campaign ended following a last-place finish in the Grade 1 Belmont Oaks in July, is set to breeze at Belmont Sunday morning and, if all goes to plan, Toner plans to pre-enter the 4-year-old Speightstown filly for the Filly & Mare Turf on Monday.
Posting back-to-back wins in her last two starts, Toner was especially encouraged by Recepta's Noble Damsel performance, tracking the pace and closing late to get a half-length ahead of the talented Lady Lara.
"I was excited about the way she ran, especially the time," said Toner of the Noble Damsel. "She beat a quality group of horses. It was a tough race and, as far as her numbers are concerned, she ran career Beyer and Brisnet numbers. And I think she's still on the improve, that's another reason why. If we get a shot at it, we'll take it."
* * *
Trainer Linda Rice's Breeders' Cup contingent is right on schedule for their respective year-end championship bids with multiple graded stakes winners Palace pointed to the TwinSpires Sprint and La Verdad taking aim at the Filly & Mare Sprint.
Lady Sheila Stable's La Verdad, unbeaten in five starts this year, including Grade 2 victories in the Honorable Miss and Gallant Bloom, turned in a bullet work last Saturday, covering five furlongs in 1:01.55 over Belmont's dirt training track. Rice said the New York-bred daughter of Yes It's True is slated to breeze twice more before shipping to Kentucky.
"I would prefer the Breeders' Cup Sprint for fillies to be six furlongs," Rice said of La Verdad. "It's a little a little bit of a reach for her with seven furlongs, but as far as her race record this year, she couldn't be coming into it in better shape, so we plan to give it a whirl."
B. Wayne Hughes' Palace, who will enter the breeding shed in 2016 at Spendthrift Farm in Central Kentucky, is on point to make his fourth - and likely final - start of the year. The 6-year-old City Zip horse, who finished sixth in last year's Breeders' Cup Sprint, was sidelined for nearly two months this summer after suffered a severe quarter grab leaving the gate in the John Morrissey at Saratoga in July. He made his return in the Grade 1 Vosburgh on September 26 at Belmont, finishing fourth.
"He's going to move on to his stallion career at the end of this seaon and I thought he ran well enough in the Vosburgh to take a chance at the Breeders' Cup," said Rice. "And he's trained very well since."
Rice expects to Palace to wrap up his final major preparations in the coming week with a single breeze currently scheduled for Wednesday with both horses scheduled to fly to Lexington on October 26th.