* California Chrome schools at starting gate, gallops 1 ¼ miles * Tonalist draws far outside, continues preparations for Belmont Stakes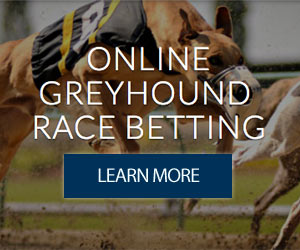 * Wicked Strong gallops on the Belmont training track * Ride On Curlin braves storm, tunes up for "Test of the Champion" * Samraat arrives at Belmont, tests local surface * Pletcher reflects on brief stint training Lucky Pulpit, sire of California Chrome
ELMONT, N.Y. - California Chrome schooled at the starting gate for the second and final time Thursday at Belmont Park in the lead-up to the Grade 1, $1.5 million Belmont Stakes on Saturday.
At 6:30 a.m., California Chrome set foot on Belmont's main track and jogged approximately 1 3/8 miles clockwise before arriving at the starting gate in the 1 1/8-mile chute on the backstretch. There he stood in the gate, backed out, and began an easy 1 ¼-mile gallop outside the cones that had been placed on the muddy main track.
"He was perfect in there," said Alan Sherman, assistant to his father, trainer Art Sherman.
California Chrome has won six straight races, including the Grade 1 Kentucky Derby and Grade 1 Preakness. He is attempting to become the 12th thoroughbred in history to win the Triple Crown and first since Affirmed in 1978.
Sherman said California Chrome, who is owned by Steve Coburn and Perry Martin, will school in the paddock and gallop tomorrow. He'll jog on Saturday, the morning of the Belmont Stakes.
"He's got his lead changes down and everything," said Sherman. "He's doing really good on this track."
Sherman took a moment to analyze the impact of California Chrome's post position. The colt drew post 2 of 11 at yesterday's draw.
"It helps that [jockey] Victor [Espinoza] has been riding here all week," said Sherman. "I'm sure they'll take a few different runs at him, like they did at Pimlico. As long as he doesn't get in any traffic problems, I don't think it will be a problem for him. You can't move too early on him; you just have to sit as long as you can."
Sherman continued to stress how California Chrome's connections will always be grateful for having had the opportunity to win the Triple Crown, regardless of the outcome of Saturday's race.
"Everything from here on out is a bonus," said Sherman. "He already has exceeded our expectations. It just has been an amazing ride; I just thank God we get to train a horse like that."
Yesterday, 45 year-old Alan Sherman became a grandfather when his daughter, Brianne, gave birth to a boy. The baby, named Logan, weighs six pounds and was born in Temecula, Calif.
"I'm so excited," said Sherman. "It's great."
* * *
Belmont Stakes contender Tonalist, trained by Christophe Clement for Robert Evans, had the misfortune of drawing the outermost post in Saturday's Belmont Stakes, as the Tapit colt will break from post 11 with Joel Rosario aboard.
"I don't let myself worry about [the post]," said Clement. "I've just got to worry about the horse. Rosario will come tomorrow and we'll discuss it, and we'll deal with it. The plus is you're in the gate last. He's a really, really big horse with a long stride, so he can basically run his own race without worrying about anybody else."
The addition of blinkers in the Peter Pan helped Tonalist find a little extra zip, which Clement believes could result in him being on the lead in the Belmont Stakes, though exactly where he finds himself in the early stages depends on what Rosario feels is best for his mount.
"Why not? He did show the pace in the Peter Pan," said Clement. "The great thing is he's versatile. Rosario can break and, judging by the way he breaks, ride accordingly. It's a wonderful luxury."
The 3-year-old colt continued his regular preparations on Thursday morning, narrowly missing a morning rainstorm that rolled through the area.
"He trained today and looked well; he galloped a mile and a quarter," said Clement. "He schooled by the paddock, as well, on his way to the track. We'll probably do the same tomorrow. We got lucky today because I trained just before the rain, so the track was still OK at the time he trained."
Tonalist - four-length winner of the Peter Pan - likely will vie with Wicked Strong to be second choice in the wagering, and is 8-1 on the morning line.
* * *
Looking to beat the worst of the weather, trainer Jimmy Jerkens sent Belmont Stakes contender Wicked Strong out with his first set of horses shortly after 6 this morning. Second choice in the program at 6-1 behind heavily favored Kentucky Derby and Preakness winner California Chrome (3-5), Wicked Strong galloped 1 ½ miles over the training track in a misty rain.
"It was just coming down lightly; the track was sealed and it wasn't muddy at all," Jerkens said. "It had a lot of moisture in it, naturally, but it was good. It doesn't really pay to go out in the cold rain for a variety of reasons, especially for a horse like him. The noise of the horses hitting the slop, he reacts to stuff like that. It just paid to come out early."
Stabled near the training track in Barn 57, Jerkens has kept Wicked Strong primarily close to home for his preparations rather than bring the Hard Spun colt to Belmont's main track.
"Sometimes, it gets a little rough coming home. The long walk home gets him a little nervous," Jerkens said. "A couple of times last week it got real hairy where he almost got loose, so we just figured we'd be a little safer and keep him closer to the barn."
The trainer has gone so far as to take precautions in Wicked Strong's training that he may carry over to the Belmont Stakes, which is expected to be run before a near-record crowd.
Run at 1 ½ miles, the Belmont starting gate will be positioned directly front of the grandstand for the race. Wicked Strong drew post nine of 11.
"He reacts to a lot of noise and stuff like that, so we've been galloping him and breezed the other day with little bits of cotton stuck in his ears," Jerkens said. "It seemed to help him a little bit, so maybe we'll do that for the race."
This will be the third Belmont for Jerkens, who was ninth with Thomas Jo in 1998 and fifth with Oh So Awesome in 2006.
"It's a mixture of exciting and nerve-wracking. I'll be glad when it's over," Jerkens said. "He's doing well. I don't see anything that I don't like."
* * *
Preakness runner-up Ride On Curlin enjoyed his trip around Belmont Park's main track on Thursday, which came during some of the morning's heaviest rain.
"It started raining as soon as we got out there, but it was all right. The track was good," trainer Billy Gowan said. "I thought he looked super. It was a little nasty out, but he loves that kind of track."
Ride On Curlin enters Saturday's Belmont Stakes off a 1 ½-length loss to California Chrome in the Preakness, the closest any horse has come to the Kentucky Derby winner during his six-race win streak.
A son of 2007 Belmont runner-up and two-time Horse of the Year Curlin, Ride On Curlin drew post five of 11 in the 1 ½-mile "Test of the Champion," three spots outside of California Chrome.
"I like my post. We're right in the middle, so we just hope we get a clean break and a clean trip," Gowan said. "Everything is right on 'go.' I think he's perfect. I think he's got a heckuva shot, and he's going to love the distance."
A Lousiana native now based in Kentucky, Gowan, 48, has enjoyed the moment with Ride On Curlin, a $25,000 yearling purchase who has earned $714,687 in 11 starts. In 20 years as a trainer, Gowan has 80 wins and more than $1.5 million in purses, mostly with hard-knocking claiming horses.
"This horse has meant everything. A lot of people are talking to me now that never talked to me before," he said. "I've met a lot of nice people and gotten a lot of compliments, so it's been great."
* * *
Multiple Grade 3 winner Samraat jogged around the main track today in his first morning at Belmont Park since arriving from trainer Rick Violette's base at Aqueduct Racetrack on Wednesday afternoon.
Bred and owned by Leonard Riggio's My Meadowview Farm, Samraat had not been at Belmont since breezing a mile in 1:41.28 on May 25. His last work, a mile in 1:47.55, came May 31 at Aqueduct.
Violette and jockey Jose Ortiz, aboard for all seven of Samraat's career starts, watched from the box seats as the Noble Causeway colt made his way through the rain shortly after 9 a.m.
"It was just to blow off a little steam. He was pretty full of himself," Violette said. "Today's a try-not-to-mess-things-up day, let him jog and lope a little bit. We'll have a decent gallop tomorrow and go from there. All the hard work's done."
Samraat reeled off five straight wins to open his career, including the Damon Runyon in mid-December to cap his juvenile season. This year, he captured both the Grade 3 Withers and Grade 3 Gotham before running a valiant second in the Grade 1 TwinSpires.com Wood Memorial on April 5.
Most recently, Samraat finished fifth by 5 ¾ lengths in the Kentucky Derby on May 3, where he was just a head behind leader and eventual winner California Chrome through six furlongs and sitting third turning for home.
"We were pretty much in the clear in the Derby. He got beat a lip for fourth money," Violette said. "He's been very manageable, and he always is. The Gotham was his big educational race. The Derby, with the intense pressure and the intensity of the paddock and the 150,000 people, that didn't affect him. He was very cool in the paddock and in the post parade. All those intangibles he has, and he has them in spades."
Though the Belmont Stakes is the biggest and most important race in New York, only three horses born in the state have ever won its signature event: Forester (1882), Fenian (1869) and the filly Ruthless (1867).
"He's not just a good New York-bred; he's a good horse, period," Violette said. "California Chrome is a horse that's going for history, and we're all trying to throw something in his way."
* * *
Lucky Pulpit wasn't particularly memorable as a racehorse, but he has recently gained renown as the sire of California Chrome. Although Todd Pletcher trained Lucky Pulpit for just one start in the horse's 22-race career, the trainer recently reflected on his experience conditioning the son of Pulpit who would go on to sire a Triple Crown hopeful.
"We didn't have him that long, and we kind of got him at the tail end of things," said Pletcher. "The one thing we really remember about him is that he didn't really want to train anymore. He was very stubborn."
Lucky Pulpit began his career in California with trainer Clifford Sise, placing in four stakes, including a second in the Grade 2 Santa Catalina on the dirt and a third in the Grade 3 Generous on the turf. He later was transferred to Grant Forster at Arlington Park, where he won the $47,000 Smile Stakes, a five-furlong turf sprint.
His final trainer was Pletcher, for whom he raced once, a runner-up performance in the $61,000 Sneak Box, a 5 ½-furlong turf dash at Monmouth Park.
"We worked him three consecutive times from the gate before the Sneak Box. He broke well and ran well," said Pletcher.
Pletcher jokingly took credit for Lucky Pulpit's success as a sire.
"That second in the Sneak Box was probably what made his stud career take off," he quipped.
Pletcher will attempt to upset Lucky Pulpit's most famous progeny as he will send out WinStar Farm's Commissioner and Eclipse Thoroughbred Partners' Matterhorn on Saturday in the Belmont Stakes, the third and final leg of the Triple Crown.
Commissioner and Matterhorn were second and fourth, respectively, in the Grade 2 Peter Pan on May 10 at Belmont.
On Thursday, Commissioner galloped 1 3/8 miles and Matterhorn galloped 1 ¼ miles, according to Pletcher. Both colts galloped on the training track.