• Brown primes robust Breeders' Cup contingent • Tonalist, Hard Not to Like wrap up BC preparations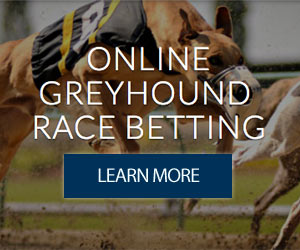 • Artemis Agrotera sharp in eventful breeze
ELMONT, N.Y. - Trainer Chad Brown unleashed a cavalcade of Breeders' Cup-bound horses at Belmont Park on Saturday morning for their final works before their respective races.
Leading the charge for Brown were Grade 1 Joe Hirsch Turf Classic winner Big Blue Kitten and Grade 1 Manhattan winner Slumber, who worked together on the main track going four furlongs, with the former clocked in 50.33 seconds while the latter went a touch slower in 50.34 in advance of the Grade 1 Breeders' Cup Turf.
"They've been working on the dirt since the Hirsch, just maintenance works," Brown said. "Big Blue Kitten always works on the dirt. Slumber's had a long year and the horse is doing fantastic, so it's just some maintenance. I think they make a good team. It was more of the same from them, just an easy half and both horses cooled out real happy."
Ken and Sarah Ramsey's Shining Copper also worked on the main track in preparation for the $3 million Turf. The 5-year-old gelding breezed four furlongs by himself in 50.54.
Last year's runner-up, Stephanie's Kitten, will seek redemption in the Grade 1 Breeders' Cup Filly & Mare Turf, which she enters off a victory in the Grade 1 Flower Bowl Invitational at Belmont. Going in company with fellow Filly & Mare Turf entry Dacita, Stephanie's Kitten drilled five furlongs on the turf in 1:03.76, with Dacita getting the better of her more accomplished stablemate in 1:03.66.
"They broke off a touch slow. The fractions were a touch off early, but from there the riders picked it up and they worked well through the lane. They galloped out well and cooled out great," Brown said.
Also pre-entered for the Filly & Mare Turf, Watsdachances worked with Breeders' Cup Juvenile Fillies Turf hopeful Last Waltz. Going five furlongs on the turf, the pair went in 1:03.23.
"Both of them worked really well," said Brown. "It was only the second time we've worked Last Waltz since receiving her and she's done terrific. She had a nice work last week and this week she's improved even more. I like what I see from her."
Grade 2 Gallant Bloom Handicap runner-up Wavell Avenue also took to the main track, breezing four furlongs in 48.98. The 4-year-old daughter of Harlington was facing graded stakes company for the first time in the Gallant Bloom, in which she came within a half-length of defeating La Verdad, and will go for glory in the Grade 1 Breeders' Cup Filly & Mare Turf.
"Beautiful half," said Brown. "She's just done maintenance since her second-place finish here in the Gallant Bloom. I love the way she's coming into the race."
Rounding out Brown's workers were 2-year-olds Ray's The Bar and Llanita, who breezed five furlongs on the turf in 1:02.12 and are targeting the Breeders' Cup Juvenile Turf and Juvenile Fillies Turf, respectively.
"They worked terrific," Brown said. "Almost an identical work to last week's, both of them had plenty left."
Brown added that Pricedtoperfection, a recent maiden winner at Belmont, is also headed to the Juvenile Fillies Turf but will not work prior to the race.
* * *
Robert S. Evans' Breeders' Cup Classic contender Tonalist breezed six furlongs at Belmont, putting the final touches on his return engagement in next Saturday's championship race.
Trained by Christophe Clement, the 4-year-old Tapit colt earned an official time of 1:13.81 on the main track under his regular jockey, Hall of Famer John Velazquez, just after daybreak on Saturday morning. The move was the second for Tonalist, who covered the same distance in 1:14 last weekend, since his second consecutive win in the Grade 1 Jockey Club Gold Cup on September 26. Fifth in last year's Classic, Tonalist has hit the board in all five of his starts in 2015, including a runner-up finish in the Grade 1 Metropolitan and third-place finish in the Grade 1 Whitney.
"Some people had him 1:13 and change, I had him in 1:13 and four[-fifths]," said Clement, who saddled Gio Ponti to a second-place finish behind Zenyatta in the 2009 Classic. "It was a nice work. He worked in company, was in a good position and finished nicely. He went very willingly, not very aggressive, just nice. He came back in good shape. He looks very fit to me. Everything is good."
Clement added that he has largely ruled out re-adding blinkers to his star pupil, which Tonalist hasn't raced with since June.
"Johnny thinks he was very comfortable without blinkers," he said. "I don't think we want to change too much, he just won a Grade 1 without the blinkers. Unless Johnny or the owner comes to me with a great idea, I think we'll pass on them."
Later Saturday morning, Clement-trained Hard Not to Like turned in her ultimate breeze for the Filly & Mare Turf with Velazquez in the irons. The 6-year-old daughter of Hard Spun worked a dogs-up half-mile on the inner turf in 49.55 seconds in company.
"The important thing was to settle her, because the Breeders' Cup is 1 3/16 miles," Clement said. "She looked well. Johnny said he had no problem keeping her settled. She was strong, but manageable. They finished very well. The last quarter was very nice. She came back well."
Rounding out Clement's Breeders' Cup contingent are Dirt Mile candidate Red Vine, who breezed Friday, and Grade 3 Turf Monster winner Pure Sensation for the Turf Sprint, who completed his final preparations with a half-mile dirt work in 48.34 last Wednesday.
"Pure Sensation is doing very well. He worked on Wednesday and came out of it in good shape," said Clement. "With sprinters, I don't like to work them too close to the race." * * *
Trainer Mike Hushion's Breeders' Cup Filly & Mare Sprint contender Artemis Agrotera had an eventful tune-up Saturday morning during her final major preparations when the 4-year-old New York-bred underwent an unexpected equipment adjustment in the stretch.
"There was a horse that broke seven lengths in front of her. Halfway through the work, the rider decided to let her run and go after that horse," Hushion explained. "He said she took off so hard, it made the saddle slip up on her withers. So he couldn't do much riding but that was OK."
Despite the excitement, Artemis Agrotera winner of the Grade 1 Ballerina and Grade 2 Gallant Bloom in 2014, still completed the five-furlong move in 1:01.91 over the dirt training track, the second-fastest of 10 at the distance.
Although the daughter of Roman Ruler has not raced since finishing seventh in last year's Filly & Mare Sprint, Hushion has been pleased with Artemis Agrotera's progress training steadily up to her Breeders' Cup assignment.
"She worked very well. Everybody was happy with her. I think she's fit enough," said Hushion.