• MIDNIGHT CELLO TOP WEIGHT IN FIELD OF SIX FOR LAFAYETTE ON THURSDAY'S PRELUDE TO THE CUP • PRIVATE ZONE'S WORK LEAVES TRAINER NAVARRO LESS THAN HAPPY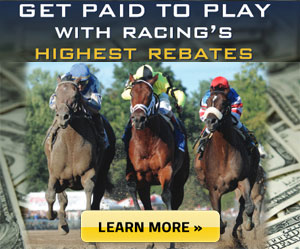 • EXAGGERATOR SHARP IN FINAL DRILL FOR BREEDERS' CUP JUVENILE • SHEER DRAMA ARRIVES FOR BREEDERS' CUP DISTAFF RUN • WORK TAB • GALLOPING OUT • STAKES PROBABLES
MIDNIGHT CELLO TOP WEIGHT IN FIELD OF SIX FOR LAFAYETTE ON THURSDAY'S PRELUDE TO THE CUP
Patricia's Hope's Midnight Cello, fourth behind Las Vegas Breeders' Cup Dirt Mile (G1) pre-entrant Tapiture in the Ack Ack Handicap (G3) at Churchill Downs on Sept. 26, will carry top weight of 124 pounds when he faces five opponents in Thursday's $100,000 Lafayette Presented by Keeneland Select.
The Lafayette, for 3-year-olds and up and run at seven furlongs on the main track, serves as the centerpiece of Thursday's nine-race Prelude to the Cup program that begins at 12:30 p.m. ET. The Lafayette will go as the eighth race with a 4:24 p.m. post time.
Trained by Mike Tomlinson, Midnight Cello has done his best running in 2015 on all-weather surfaces with a victory in the Hanshin (G3) at Arlington and a runner-up finish in the Presque Isle Downs Mile. Florent Geroux has the mount and will break from post position five.
Another horse who tangled with a Dirt Mile pre-entrant is Newtown Anner Stud and Joseph Bulger's Falling Sky.
Trained by Marty Wolfson, Falling Sky finished a neck behind Valid in the Groomstick at Gulfstream Park on Sept. 26. Winner of the Trinniberg in August and a two-time Grade 3 winner, Falling Sky will be ridden by Julien Leparoux and break from post position two.
The field for the Lafayette, with riders and weights from the rail out, is: Den's Legacy (Ricardo Santana Jr., 120 pounds), Falling Sky (Leparoux, 120), Coastline (Shaun Bridgmohan, 120), Nates Mineshaft (Emmanuel Esquivel, 120), Midnight Cello (Geroux, 124) and Doubledown Again (Mike Smith, 120).
PRIVATE ZONE'S WORK LEAVES TRAINER NAVARRO LESS THAN HAPPY
Good Friends Stable's Private Zone, a four-time Grade 1 winner and possible favorite for the $1.5 million TwinSpires Breeders' Cup Sprint (G1), worked a half-mile in :48.60 under Carlos Marquez Jr. just before the track closed Saturday for morning renovation at 8 o'clock.
Going from the three-eighths pole to the seven-eighths in a light drizzle, Private Zone produced fractions of :12.80, :35.80, :48.60 and out five-eighths in 1:03.60 over a track labeled as fast. "Before a big race, I want better than that," trainer Jorge Navarro said. "I wanted a little more. We were going to go at 8:30, but they were sealing the track and I didn't want to work on a sealed track.
"This is the first time he has worked for me when it was this dark. He came back OK and that's the main thing. Carlos is an old-time rider who takes care of the horse. He said not to worry (about the work), that he is still doing good."
Also working for the Sprint was Katherine Ball's Limousine Liberal, who covered a half-mile in :46.40 for trainer Ben Colebrook.
Coming on the track after walking through the Paddock at 5:30, Limousine Liberal broke off at the three-eighths pole and posted fractions of :12, :34.80, :46.40 at the seven-eighths pole and out five furlongs in :59.80.
"I got him in :46," Colebrook said. "Nice."
EXAGGERATOR SHARP IN FINAL DRILL FOR BREEDERS' CUP JUVENILE
Big Chief Racing's Exaggerator, winner of the Saratoga Special (G2) and runner-up in the Claiborne Breeders' Futurity (G1) here Oct. 3, worked five furlongs in company in :59.60 with Jose Valdivia Jr. aboard for trainer Keith Desormeaux in preparation for the $2 million Sentient Jet Breeders' Cup Juvenile (G1).
Exaggerator started five lengths behind his workmate and finished 10 lengths in front in producing fractions of :12.20, :24.20, :36, :59.60 and out six furlongs in 1:13.60.
"The track was perfect, and I thought it was going to be sloppy," Desormeaux said. "We were under pressure to get this in with the rain in the forecast and it rained more last night than I thought it would.
"The work was very nice. He was very smooth, finished strong and galloped out strong. He did all the things that you would want to say."
Desormeaux, who has raced sparingly at Keeneland, owns one stakes victory here with Gangbuster in the 2009 Fort Harrod. He would love to double that total next Saturday with Exaggerator.
"We're going to see if we can get lightning to strike twice," said Desormeaux, who won last year's Breeders' Cup Juvenile at Santa Anita with Texas Red.
SHEER DRAMA ARRIVES FOR BREEDERS' CUP DISTAFF RUN
Harold Queen's Sheer Drama, riding a two-race Grade 1 winning streak, arrived at Keeneland Friday after a 16-hour van ride from her home base at Gulfstream Park for a run in next Friday's $2 million Longines Breeders' Cup Distaff (G1).
Trained by David Fawkes, Sheer Drama is slated to make her first appearance on track Sunday. "We didn't train today because of the rain and it was a long van ride up here," said Fawkes, who is seeking his second Breeders' Cup victory.
Fawkes has had four previous starters in the World Championships and won with his first entrant, Big Drama, in the 2010 Sprint at Churchill Downs. The 5-year-old Sheer Drama is a half-sister to Big Drama and like her brother is a homebred.
Sheer Drama has produced a record of three wins and four seconds in seven starts this year. She put in her final work for the Distaff on Wednesday at Gulfstream.
"Her last work was super," Fawkes said of the bullet, five-furlong move in :58.88. "She will have no work here. She will train lightly. She runs best when she works eight or nine days out."
Sheer Drama has not raced since winning the Personal Ensign (G1) at Saratoga on Aug. 29 in which she defeated Distaff rivals Got Lucky, Untapable and Stopchargingmaria.
"That was the plan all along," Fawkes said of the two months between the Personal Ensign and Distaff. "We had hoped to get the "Win and You're In" race at Churchill Downs (the Fleur de Lis in June), but we got the Win and You're In at Saratoga and that allowed us to sit still for here."
Sheer Drama has been ridden in all of her 2015 starts by Joe Bravo, who will be aboard next Friday.
"She steps up to the table every time," Bravo said. "You have to appreciate that."
Fawkes has raced sparingly at Keeneland with one win from 22 starters.
"I would sometimes bring four or five horses and be stabled in Barn 31 right by the gap," said Fawkes, who last raced here in 2013.
WORK TAB
Two pre-entrants for the $2 million Longines Breeders' Cup Distaff (G1) worked before the morning renovation break.
Fletcher and Carolyn Gray's I'm a Chatterbox, with jockey Florent Geroux up, worked five furlongs in 1:00.40 for trainer Larry Jones.
Breezing on her own, I'm a Chatterbox produced fractions of :11.80, :23.60, :36.20, 1:00.40 and out six furlongs in 1:14.60. It was the third Keeneland work for the daughter of Munnings since winning the Cotillion (G1) on Sept. 19.
"We called a little audible and went early because they were going to seal the track (at the break)," Jones said. "The track was OK (at 7:15 a.m.) so we said, 'Let's go.' Things couldn't have gone better for her since she has been here and the only question now is do we have enough horse."
Trainer Todd Pletcher sent Town and Country Farms' Stopchargingmaria to the track at 6 a.m. for a half-mile work in :47. Working in company with Catron, a 5-year-old allowance winner, Stopchargingmaria posted fractions of :12.60, :24.60, :47 and out five-eighths in :59 and three-quarters in 1:12. …
The main track also was rated fast at Churchill Downs, where Claiborne Breeders' Futurity (G1) winner Brody's Cause worked five furlongs in 1:00.80 for the Sentient Jet Breeders' Cup Juvenile (G1). …
Also working for the Breeders' Cup Juvenile was third-place Claiborne Breeders' Futurity finisher Rated R Superstar, who worked five-eighths in 1:01.20.
The 2-3 finishers in the Darley Alcibiades (G1), Dothraki Queen and Ma Can Do It, worked five-eighths in 1:02.40 and 1:01.20, respectively, for the $2 million 14 Hands Winery Breeders' Cup Juvenile Fillies (G1).
Barbados, runner-up in the Stoll Keenon Ogden Phoenix (G3), worked five furlongs in 1:00.80 for the $1.5 million TwinSpires Breeders' Cup Sprint (G1).
GALLOPING OUT
Steve Asmussen notched the first three-win day of the meet for a trainer Friday with victories in the first, fourth and eighth races. Ricardo Santana Jr. rode all three winners, which came for different owners.
Asmussen owns Cotton Club Cutie, winner of the first race; Bill and Corinne Heiligbrodt own fourth-race winner Cinco Zippy; and the Ackerley Brothers Farm owns eighth-race winner Bold Conquest.
The big day for Asmussen moved him into a second-place tie in the trainer standings with eight victories, one behind Mark Casse. Asmussen has one horse running on today's program and could match Casse, who has no starters. Asmussen has won two training titles here (Spring and Fall 2004).
Kenny McPeek, who has won four leading trainer titles here, saddled two winners Friday to join Asmussen in second with eight. McPeek, who won Fall Meet titles in 2009, 2010 and 2011 as well as the 2011 Spring Meet crown, has four starters today.
In the race for leading rider, Corey Lanerie holds a five-win lead (22-17) over Julien Leparoux as he goes for his first Keeneland riding title. Lanerie has nine mounts today and Leparoux seven.
Three owners remained tied with five wins apiece: Maggi Moss, John C. Oxley and Ken and Sarah Ramsey. Moss has one runner today; Oxley has no runners; the Ramseys have seven runners in six races.
STAKES PROBABLES
Here are the probable starters for Keeneland stakes to be run during as undercard races of the Breeders' Cup World Championships on Oct. 30-31 as compiled by Racing Secretary Ben Huffman and Stakes Coordinator Allison DeLuca: FRIDAY, Oct. 30 (Entries taken Monday, Oct. 26) $200,000 HAGYARD FAYETTE (G2) Probable: Code West, Commissioner, Encryption, Geothermal, Imperative, Protonico, Race Day, Smack, V. E. Day. Possible: Eagle $200,000 MARATHON (G2) Probable: Bailoutbobby, Chairman Garey, Crucero, Desvelo (ARG), Divine Oath, Dynabeaver, For Greater Glory, Hoppertunity, Looks to Spare, Majestic Harbor, Neck 'n Neck, Zambian Dream (CHI). Possible: Fast Away. $100,000 BRYAN STATION Probable: Billy's Star, Chapter Two, Closing Bell, Firespike, Fundamental, King of New York, One Go All Go, Paid Admission, Tale of Life (JPN), Tale of Verve. Possible: Courtier. Here are probable starters for the stakes on the undercard of the second day of the Breeders' Cup World Championships.
SATURDAY, Oct. 31 (Entries taken Monday, Oct. 26) $100,000 PERRYVILLE Probable: Bayerd, Feisty's Cause, Lewys Vaporizer, Lord Commander, Prime Engine, Sir Rockport. $100,000 JUVENILE DIRT SPRINT Probable: D. Shifflett, Este Es, Force It, Noholdingback Bear, Richie the Bull, Spikes Shirl, Twirling Tiger, Uncle Vinny, Whence. Possible: Uno Mas Modelo. $100,000 FORT SPRINGS Probable: Coco's Wildcat, Dr. Fager's Gal, Fusaichi Red, Julie D, Meshell, Natural Wonder, Promise Me Silver, Sweet Success.
FALL MEET LEADERS Through Oct. 23 (16 days of racing)
Jockey Starts Wins 2nd 3rd Purses Corey Lanerie 104 22 13 18 $1,131,462 Julien Leparoux 87 17 14 8 $1,134,290 Ricardo Santana Jr. 57 11 7 7 $423,961 Brian J. Hernandez Jr. 82 10 6 9 $421,609 Florent Geroux 86 9 9 14 $1,023,866
Trainer Starts Wins 2nd 3rd Purses Mark Casse 29 9 3 4 $687,005 Kenny McPeek 35 8 4 5 $432,549 Steve Asmussen 28 8 3 4 $369,895 Wesley Ward 23 7 4 3 $216,932 Todd Pletcher 29 6 3 4 $578,866 Chris Richard 17 6 1 3 $102,083
Owner Wins Maggi Moss 5 John C. Oxley 5 Kenneth L. and Sarah K. Ramsey 5 Godolphin Racing LLC (lessee) (Mohammed Al Maktoum et al) 3 G. Watts Humphrey 3 Shadwell Stables LLC (Hamdan Al Maktoum) 3