• Zivo, Last Gunfighter, Real Solution, Stephanie's Kitten, and Alterite turn in final TVG Super Saturday breezes for Brown • Wicked Strong solid in six-furlong work for G1 Jockey Club Gold Cup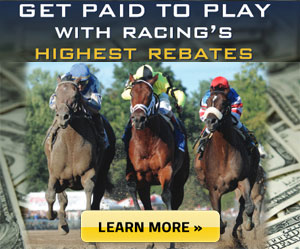 • Moreno breezes five furlongs in 1:03.31 in final work before Grade 1 Jockey Club Gold Cup • Itsmyluckyday tunes up for G2 Kelso with four-furlong work • Palace breezes in preparation for G1 Vosburgh • Clement breezes pair of turf mares, Irish Mission and Aigue Marine, in advance of G1 Flower Bowl
ELMONT, N.Y. - Trainer Chad Brown had ample representation on Belmont Park's worktab on Saturday, as he sent out five horses who are under consideration for TVG Super Saturday stakes.
Next Saturday, September 27, Belmont will host six graded stakes worth a total of $3.4 million.
Topping the list is the Grade 1, $1 million Jockey Club Gold Cup Invitational, a 1 ¼-mile race for 3-year-olds and up. This morning, Brown's pair of Jockey Club Gold Cup contenders - Thomas Coleman's Zivo and John D. Gunther's Last Gunfighter - breezed five furlongs in company in 59.50 seconds on the main track.
Zivo won the Grade 2 Suburban Handicap over the Jockey Club Gold Cup's course and distance in July before finishing fourth in the Grade 1, 1 1/8-mile Woodward on August 30 at Saratoga Race Course. Last Gunfighter, a four-time graded stakes winner, was sixth in the Woodward.
"I thought they breezed terrifically," said Brown. "They went together, were equal. I thought they both breezed great."
Zivo is probable for the Gold Cup, and Brown and Gunther will make a final decision on Last Gunfighter's status later this week, the trainer said.
Ken and Sarah Ramsey's Real Solution and Stephanie's Kitten together traveled five furlongs on the turf in 1:01.92. Real Solution is aiming for the Grade 1, $600,000 Joe Hirsch Turf Classic Invitational at 1 ½ miles, with Stephanie's Kitten pointed toward the Grade 1, $600,000 Flower Bowl Invitational for fillies and mares at 1 ¼ miles. Both have already posted Grade 1 scores on the Belmont Park turf course, with Real Solution having won the Grade 1 Knob Creek Manhattan in June and Stephanie's Kitten taking the 2013 Grade 1 Longines Just a Game.
Also probable for the Flower Bowl is Alterite, who is owned by Martin Schwartz. Alterite, victorious in the 2013 Grade 1 Garden City at Belmont, breezed five furlongs in 1:01.30 in company with Minorette, who is on target for the Grade 1 Queen Elizabeth II Challenge Cup.
* * *
Grade 1 Travers runner-up Wicked Strong breezed six furlongs Saturday morning over the main track in preparation for the Jockey Club Gold Cup, which will mark his first race against older horses. Under regular exercise rider Kelvin Pahal, the Grade 1 TwinSpires.com Wood Memorial and Grade 2 Jim Dandy winner went out shortly after the renovation break and covered the distance in 1:13.15, leaving trainer Jimmy Jerkens smiling.
"I liked it," said Jerkens. "It was fast, but not for [how fast] that track is. It's been a while since he did work over there, but I figured since he's going to be running on it ... if he goes in 1:11, he goes in 1:11; what are you going to do?"
In addition to Wicked Strong having matured over the summer, Jerkens attributed much of Wicked Strong's increased ability to relax to two things: utilizing a special three-ring bit called an "elevator bit" to help control him during daily gallops, and being regularly accompanied to the track by outrider Juan Galvez's pony.
"I think going with that big pony of Galvez's every day has helped settle him, and I also think galloping him with an elevator bit helps save his energy," said Jerkens of the Centennial Farms' color-bearer. "He's been pretty steady through the summer."
Jerkens added that Travers winner V. E. Day would likely work on Sunday or Monday in preparation for the Gold Cup.
* * *
Grade 1 Whitney winner Moreno put in his lone work for the Grade 1 Jockey Club Gold Cup since finishing second in the Grade 1 Woodward on August 30 at Saratoga Race Course.
The 4-year-old son of Ghostzapper breezed five furlongs in 1:03.31 over a deep Oklahoma training track for trainer Eric Guillot and owner Southern Equine Stable.
"It was just an easy maintenance move," said Guillot. "He went in 1:03 and change; it would have been :59 if it was on the [Saratoga] main track, but the Oklahoma is tiring. He came out of it good so far; tomorrow morning will be the real test."
Guillot is looking forward to getting Moreno back to the Jockey Club Gold Cup's distance of 1 ¼ miles, as he considers it the gelding's best.
"The [1 ¼-mile] Suburban [at Belmont] was his best race, and he got beat by inches in the [1 ¼-mile] Travers," said Guillot. "Inner fractions make the race, and at 1 ¼ miles he's allowed to set a slower pace. In the Suburban, if you look at the configuration of the starting gate, he had to be used up to get to the lead from post 11, and they still had to come get him in the last sixteenth. [In the Jockey Club Gold Cup], I'm hoping for post 5 and in."
* * *
Grade 1 Woodward winner Itsmyluckyday likely will not be taking the conventional route to the Grade 1 Breeders' Cup Classic on November 1 at Santa Anita Park.Rather than use the Grade 1 Jockey Club Gold Cup as a stepping stone to the $5 million Classic, the colt's trainer, Eddie Plesa, has opted instead for the Grade 2, $400,000 Kelso.
"We thought [the Kelso] was the best fit for him right now," said Plesa. "He's very efficient at a mile, and it makes no difference whether it's one turn or two turns."
The son of Lawyer Ron first made a splash on the 2013 Triple Crown trail, when he won the Gulfstream Park Derby and Grade 3 Holy Bull before finishing second in the Grade 1 Florida Derby. The Trilogy Stable and Laurie Plesa-owned colt went on to finish 15th in the Kentucky Derby and second in the Preakness, but his year ended prematurely after he was injured in Monmouth Park's Grade 3 Pegasus on June 16.
As a 4-year-old, Itsmyluckyday returned better than ever. The dark bay or brown colt started his year with a fourth-place finish in the Grade 2 Gulfstream Park Handicap, but then rattled off consecutive victories in the Best of the Rest Stakes, the Majestic Light Stakes and the Grade 3 Salvatore Mile.
After finishing second in the Grade 1 Whitney behind Moreno, Itsmyluckyday turned the tables on that foe with a rousing triumph in the Woodward following a stretch-long duel. The win gave Itsmyluckyday his first Grade 1 score.
On Saturday morning, the Plesa-trained colt put in his final work before the Kelso, going four furlongs in 49.80 at his home base of Monmouth Park.
"It was just what we wanted," said Plesa. "He galloped out strongly and finished [his workout] in 11 [seconds] and change. He's coming into the race at 110 percent."
* * *
Antonino Muccio's Palace, winner of back-to-back Grade 1's at Saratoga, turned in his final serious move for the Grade 1, $400,000 Vosburgh Invitational on Saturday, covering five furlongs in 1:01.31 on Belmont's training track.
"He's ready," said trainer Linda Rice of the 5-year-old New York-bred son of City Zip. "He's in good shape. Everything went well with the breeze, and we're ready for Saturday."
At Saratoga, Palace swept the Grade 1 Alfred G. Vanderbilt Handicap and Grade 1 Forego.
"He's coming off two Grade 1 wins, so obviously we're just trying to hold him at that level so he's up the winning Grade 1's at Belmont," she added. "He's been in great shape, great form and we're hoping to hold that as long as we can."
The six-furlong Vosburgh is a "Win and You're In" race for the Breeders' Cup, with the winner guaranteed an all-fees paid trip to Santa Anita Park for the Sprint. Palace already has earned a guaranteed spot by winning the Grade 1 Forego.
"It's kind of hard to keep a horse that good that long, so that's why I ran him at Saratoga - when they're good, run them, because if you sit on them too long, before you know it something goes the wrong way," said Rice.
Palace is 3-2-0 from six starts this year, with his other victory coming in the Grade 2 True North on June 6 at Belmont.
* * *
Trainer Christophe Clement sent out a pair of turf mares on Saturday morning at Belmont Park to log their final breezes in advance of the Grade 1, $600,000 Flower Bowl.
According to Clement, either Irish Mission or Aigue Marine will enter the Flower Bowl, while the other will be pointed to the Grade 1 Rodeo Drive at Santa Anita Park.
"Irish Mission had a very nice work," said Clement. "We'll see how she comes out of it, but the plan is to run her in the [Grade 1, $600,000] Flower Bowl or the Rodeo Drive. She might go to California; she likes a very fast turf course. Aigue Marine also worked well; she will go to the other [race], which in this case is probably the Flower Bowl. We'll see how she comes out of it. I've got two fillies who are training well; one will go [to California] and one will stay here."
Irish Mission, winner of the Grade 3, 1 3/8-mile Glens Falls on August 23 at Saratoga Race Course in her latest start, went four furlongs in 48.02 seconds over a very firm Belmont turf course. The daughter of Giant's Causeway was transferred to Clement at the start of her 5-year-old campaign, and earned her first victory of 2014 in the Glens Falls after near misses in the Grade 3 Matchmaker at Monmouth Park and the inaugural running of the two-mile Belmont Gold Cup against males.
Aigue Marine breezed five furlongs on the turf in 1:01.24 in company with European import Belle de Lawers. Most recently fifth in the Glens Falls, Aigue Marine has one win and two seconds through five starts in 2014, with her lone victory coming in the Grade 3, 1 3/8-mile Robert G. Dick Memorial on July 5 at Delaware Park.
Clement's Jockey Club Gold Cup hopeful, Tonalist, is scheduled to breeze early Sunday morning, according to the trainer.