• Trainer Clement, Belmont Stakes winner Tonalist enjoying the moment • Sherman: Beaten Triple Crown contender California Chrome will be ready for fall campaign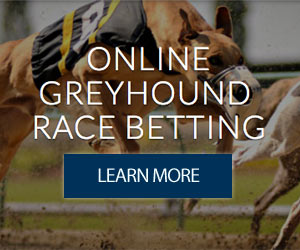 • 2014 Belmont Stakes television rating second highest in race's history • Led by G1 Met Mile winner Palace Malice, Pletcher has lucrative Belmont Stakes Day • Trainer Gyarmati, G1 TVG Acorn winner Sweet Reason relishing her success • Ride On Curlin will get summer off after being eased in Belmont • G1 Ogden Phipps winner Close Hatches in fine fettle; Seek Again, Matuszak emerge from their efforts in good order • McLaughlin thrilled with Antipathy's performance in G1 Phipps
ELMONT, N.Y. - Though it was right back to business for Christophe Clement this morning, less than 24 hours after capturing his first Triple Crown race, the trainer of Belmont Stakes hero Tonalist did take time to enjoy the moment.
With the winning blanket of white carnations draped over a bench just outside his Barn 21 office at Belmont Park, Clement passed out donuts around the barn and accepted congratulations while he got horses ready for their regular exercise routines.
"I received a lot of texts from all over: the [United] States, France, England, everywhere," he said. "I've got to start to sit down and answer all my texts, which I will. I'm just going to enjoy this for a day or two. It's a nice feeling.
"I think we always forget that this should be fun. It's nice to enjoy it for a few days. For all of us: the horse, the whole team. We're New York people, so it means a lot to us."
Clement said Tonalist walked for 30 minutes and grazed before being given a bath and returning to his stall, where he showed good energy and stuck his head out to greet a steady stream of visitors.
"He's doing good," Clement said. "He didn't surprise me, because I knew he was a good horse going into the race. They didn't give him the race. He had to fight pretty hard in order to do it. He just confirmed that he belongs with some of the best 3-year-olds in the country at the moment."
The Belmont was Clement's second Grade 1 win on dirt as a trainer, having saddled Funny Moon to win the 2009 Coaching Club American Oaks.
Winner of the Grade 2 Peter Pan prior to the Belmont, Tonalist was making only his fifth lifetime start in the Belmont. He broke his maiden and was second to eventual Grade 1 Florida Derby winner Constitution over the winter in Florida before being sidelined with a lung infection.
The illness caused him to miss the Grade 1 TwinSpires.com Wood Memorial, and the lack of qualifying points kept him out of the Kentucky Derby. Clement and owner Robert Evans decided to point for the Peter Pan and Belmont, in which he overcame the far outside No. 11 post to catch Commissioner in the shadow of the wire to win by a head.
"I don't put importance in the number of starts as some people do, maybe because of the way we train," Clement said. "He was a very immature horse to start the year but as the year went on, he improved probably more mentally than physically. With his pedigree and the way he's built, I would expect him to keep improving through the year."
Clement said the Grade 1, $1.25 million Travers Stakes at Saratoga Race Course on August 23 would be among the races he would target for Tonalist, a bay son of Tapit.
"The Travers is very much under consideration, I'm sure," he said. "I will have to speak to [owner Robert] Evans about it. Of course, you like to think about it. I do believe there is more to come. I really do. I think physically and mentally there is more to come. My whole deal is keep it simple; just keep him sound and keep him fit and he will take care of the rest because he is a nice horse."
* * *
Trainer Art Sherman discussed his preliminary plans for the remainder of California Chrome's 3-year-old season and reflected upon the past five weeks this morning, after his colt came up short in his quest to win the Triple Crown when he dead-heated for fourth in the Belmont Stakes on Saturday.
California Chrome, owned by Steven Coburn and Perry Martin, was attempting to become the first horse since 1978 and 12th overall to sweep the Kentucky Derby, Preakness, and Belmont Stakes but finished 1 ¾ lengths behind the winner, Tonalist. California Chrome suffered a cut to his right-front hoof at the start of the race when he was struck by Matterhorn, the eighth-place finisher who broke inwardly.
Kept inside early by jockey Victor Espinoza, California Chrome was third on the first turn before dropping back to fourth while racing in a pocket. Medal Count slipped inside California Chrome on the backstretch, briefly relegating the 4-5 favorite to fifth. With a half-mile to travel, California Chrome began to inch up while racing two wide and offered a four-wide bid coming into the stretch. The Derby and Preakness winner, however, lacked his usual kick and never made the lead, instead having to settle for a share of fourth place as Tonalist nipped Commissioner on the wire to prevail by a head.
Sherman, 77, said California Chrome will need time to recover the Triple Crown experience and from the injury but will be ready to compete during the final half of the 2014 racing season.
"[Matterhorn and California Chrome] bumped together and [Matterhorn] reached over on [California Chrome's] right front and just hit his hoof and took a big chunk out of it," said Sherman. "We can heal that up. It will take about two to three weeks, then we'll stop on him for six or seven weeks and then give him some pasture time. So Chrome is going to have a needed rest. It's been a tough campaign for him."
While disappointed in California Chrome's defeat, Sherman said he accepts the bad luck as part of the game.
"[The cut] couldn't have helped him any, and I was watching the race and down the backside he was in all kinds of trouble," said Sherman. "Victor was trying to get him out. They were pushing him down in there and he had no racing room. But, hey, listen, the horse has had six straight races with perfect trips. Sometimes, in this game, when you have a bad trip, that's part of it. Racing luck means a lot. Being a former rider, I know that."
Sherman said he likely will keep California Chrome in California for the remainder of the year, with the Breeders' Cup at Santa Anita being his long-range objective and the Grade 1 Pacific Classic in August at Del Mar being a possible target in the interim.
"I think I'm going to keep him in California and get him ready for the Breeders' Cup," said Sherman. "He loves the Santa Anita track, he runs his best his races down there. It is home for us. I'm sure he'll enjoy that."
Sherman said that he is grateful for having had the opportunity to win the Kentucky Derby and Preakness, despite the rigors of the Triple Crown and the disappointment at the end.
"Your horse needs time to recoup," said Sherman. "I'm here and I'm just thankful that I could run in a Triple Crown. It's been a great ride for me. Hey, listen, it's been a super year."
* * *
The telecast of the 2014 Belmont Stakes received an overnight rating of 12.9 and a share of 29, the second highest in the race's history, according to figures provided by NBC.
The figure beat the ratings from 2008, the last time a horse competed in the Belmont with a chance to sweep the Triple Crown. ABC's telecast of Da' Tara's victory in the 2008 Belmont received a rating of 9.5 and a share of 21.
The record for a Belmont Stakes telecast was set in 2004 when Birdstone denied Smarty Jones a sweep of the Triple Crown, with NBC receiving a rating of 15.6 and a share of 31.
The telecast of the 2014 Belmont Stakes preceded NBC's telecast of game 2 of the Stanley Cup Final between the New York Rangers and Los Angeles Kings, which received an overnight rating of 4.6, a record for a game 2 on NBC or on the NBC Sports Network.
* * *
Trainer Todd Pletcher had a banner day on Belmont Stakes Day 2014, even after being on the losing side of four photo finishes to win. In total, Pletcher saddled 17 horses on Saturday, compiling a record of 1-4-0 and earning in excess of $1.4 million.
The trainer's most notable second-place finish came in the Grade 1 Belmont Stakes with Commissioner, who led nearly every step of the way before getting nailed by Tonalist on the line.
"I was a little surprised Commissioner made the lead, but I wasn't surprised that he was close [to the pace]," said Pletcher. "I was pretty sure we had lost the photo. At the top of the stretch I didn't know [if he would win], at the eighth pole I thought we had a big chance, and still did at the sixteenth pole. It was a pretty nasty beat."
Commissioner and Matterhorn, who finished eighth in the Belmont for Pletcher, will take divergent paths exiting the race, according to the trainer.
"Commissioner is going to WinStar for a little and will hopefully come back in the [Grade 2] Jim Dandy or the [Grade 1] Haskell," Pletcher said. "Matterhorn we always felt might improve on the grass, so he'll most likely make his next start on the turf."
Pletcher was dealt another tough beat in the Grade 1, $1 million Ogden Phipps, when Close Hatches narrowly held off the Pletcher-trained Princess of Sylmar.
"I'm very proud of Princess of Sylmar; she always shows up and runs well," Pletcher said. "That was a Breeders' Cup quality field, and unfortunately we were on the wrong side of a tough head bob. To Close Hatches credit, she worked out a beautiful trip from the rail."
The Grade 3 Shuvee Handicap at Saratoga Race Course or the Grade 1 Delaware Handicap could be next for the talented filly, according to the trainer.
Pletcher's highlight came in the Grade 1, $1.25 million Metropolitan Handicap with Palace Malice, winner of the 2013 Belmont Stakes.
"I thought it was another remarkable effort from him. To win the Met Mile carrying 124 pounds and breaking from the rail in a large field, I don't know what else you can do. A year ago he won the Belmont at a mile and a half; it speaks volumes about his quality and versatility. He's just in terrific form this year."
According to Pletcher, Palace Malice could make his next start in the Grade 1 Whitney on August 2 at Saratoga Race Course.
* * *
TVG Acorn winner Sweet Reason was enjoying the sunshine in the round pen outside her barn this morning, and trainer Leah Gyarmati reported the dual Grade 1 winner came out of Saturday's effort in fine fettle.
A winner of two of four starts as a 2-year-old, including the Grade 1 Spinaway, the Treadway Racing Stable color-bearer opened 2014 with an optional claiming win in March at Aqueduct, then was beaten seven lengths when third in the Grade 2 Gazelle behind My Miss Sophia and Got Lucky on April 5.
After that, Gyarmati decided to give Sweet Reason some time off to regroup.
"There wasn't any one thing that was wrong; I think it was just a rough winter for her, as it was for all of us," she said. "Everyone was kind of needing to build themselves back up."
"When she started turning around, you could see it immediately in her works; she was working like she had never worked before," said Gyarmati. "Her coat was coming in. It wasn't anything I did differently, she just turned around."
Looking ahead, Gyarmati said she would like to bring Sweet Reason back to Saratoga, where she won her first two starts.
"I don't know, I'll have to talk to Jeff [Treadway] first," she said. "I would say the Test [Grade 1, seven furlongs, August 2] is probably a spot, so you'd try to figure around that."
* * *
Like vanquished Belmont Stakes favorite California Chrome, Ride On Curlin will be getting a break after competing in all three legs of the Triple Crown.
Trainer Billy Gowan said this morning that the Preakness runner-up in Saturday's Belmont, where he was eased at the quarter pole by Hall of Fame jockey John Velazquez.
"He bled probably a three out of 10," Gowan said. "He ate everything last night and his legs look good, so that's the main thing. He was going to get a little break anyhow, so maybe it's time to give him one."
The trainer and Ride On Curlin will head back to their base in Kentucky on Monday.
"I'll take him back to the track and see how he is," Gowan said. "Maybe I'll take him to the farm and just kind of see how he's doing. He's a pretty tough horse. He didn't really want to go a mile and a half looking back on it. Anybody can be a Monday morning quarterback, but I probably won't ever run him a mile and a half again."
The Belmont was only the third time Ride On Curlin had finished out of the money, including the Kentucky Derby, where he wound up seventh following a tough trip.
"The bleeding is what stopped him," Gowan said. "His head went up, and that's a tell-tale sign. The bleeding will stop one dead in their tracks because they can't get their air. Johnny did the right thing. He said at the three-eighths pole he didn't have a lot of horse. He asked him one time and there was nothing there, so he just eased him and I'm glad he did."
Gowan has not looked past the Belmont for Ride On Curlin, who was also second in the Grade 1 Arkansas Derby and third in the Grade 3 Southwest over the winter.
"It's hard to say. We'll look at [the Travers], but we're going to give him 30 to 45 days off," he said. "It's been a long grind, for me and the horse."
* * *
Hall of Fame trainer Bill Mott reported Sunday morning that Close Hatches, winner of the highly anticipated Grade 1 Ogden Phipps showdown with Princess of Sylmar and favored Beholder, came out of her effort in fine fettle, as did Seek Again, who was third in the Grade 1 Manhattan.
"No concerns or issues," said Mott.
The trainer also indicated Matuszak was "good" this morning after being eased in the stretch during the final stage of the Belmont
"Matuszak is good," Mott said. "There was nothing much to think about; we were never a factor."
* * *
Lost in the shuffle of the showdown among Beholder, Princess of Sylmar, and Close Hatches in the Ogden Phipps, was the Kiaran McLaughlin-trained Antipathy, who finished third, beaten only a half-length by winner Close Hatches at 30-1.
"She ran huge," said McLaughlin. "We were in there - hoping to win obviously - but knowing she was 30-1, and if she were to finish second or third we'd be over the moon happy. And she did."
Antipathy's breakthrough performance - in which she tracked a blazing early pace and battled all the way to the wire - has emboldened McLaughlin, who now believes she can compete with the division's top runners.
"We can still run in a two-other-than, but she appears to belong with the very best," McLaughlin said. "We're tickled to death."