• Brown's fleet preps for "super" Saturdays; Connect in good form following upset victory in Pennsylvania Derby • Pletcher readying Ectot, J.S. Choice, Off the Tracks, Theory, Nonna Mela, Cherry Lodge, Syndergaard, et al for upcoming stakes engagements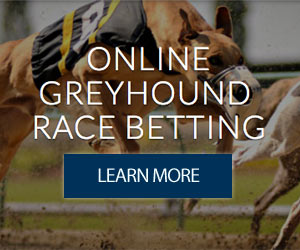 • Effinex and Shaman Ghost on schedule for G1 Jockey Club Gold Cup • Clement readies pair for G3 Pilgrim
ELMONT, N.Y. - Less than 12 hours after Mrs McDougal and Zindaya finished 1-2 in the Grade 3 Noble Damsel and Connect upset the Grade 1 Pennsylvania Derby at Parx Racing, trainer Chad Brown was back supervising his fleet of contenders for two upcoming "Super" Saturdays at Belmont Park, led by Grade 1 Joe Hirsch Turf Classic Invitational heavyweight Flintshire and Grade 1 Flower Bowl invitee Lady Eli.
Working in company with fellow Turf Classic contender Money Multiplier, Flintshire, who is undefeated in three 2016 starts including the Grade 1 Sword Dancer, Grade 2 Bowling Green and Grade 1 Manhattan, covered five furlongs in 1:03 in preparation for Saturday's $500,000, 1 ½-mile turf race.
Lady Eli, who finished second in the Grade 2 Ballston Spa at Saratoga Race Course coming off a 13-month layoff, also was caught in 1:03 while breezing with Beach Patrol for the $500,000, 1 ¼-mile Flower Bowl on October 8.
"Lady Eli is doing really well," said Brown. "She bounced out of her first defeat in good order and has come back and breezed well since. Today was another great work for her and she's on target for the Flower Bowl."
Also on the work tab for Brown were Grade 1 Hopeful hero Practical Joke and maiden winner Favorable Outcome, caught in 1:00 4/5 on the main track in preparation for the Grade 1, $500,000 Champagne on October 8; Sea Calisi and Tombelaine, clocked in 1:03 3/5, and March and Grade 2 Pilgrim contender Oiseau de Guerre, who went in 1:02 1/5 for Saturday's $200,000 turf race.
Wavell Avenue, winner of the 2015 Breeders' Cup Filly & Mare Sprint,worked a half-mile in :48 for the Grade 2 Gallant Bloom on Saturday.
"It was a good day," said Brown. "We were going to breeze over a two-day period but with the rain yesterday we pushed it all to today. With an excellent staff it all worked out and we got it done. Everything was executed perfectly. Everyone hit it perfect and everyone is on schedule. We're in good shape."
Brown, who watched the Pennsylvania Derby from Belmont Park, said he was thrilled with the performance of Connect, who beat 11 other 3-year-olds including Kentucky Derby winner Nyquist and Preakness winner Exaggerator to earn his first graded stakes.
"We always thought a lot of Connect," he said of the Paul Pompa color-bearer. "He's a horse that took a while to come around. He had a couple of minor injuries along the way and he finally showed yesterday what we thought all along about him; that he could be a top 3-year-old dirt horse. We're very excited about him. So far he looks OK and we'll form a plan in the days to come. The Breeders' Cup will be considered but there are other races as well and other routes we can take with him. He's definitely an exciting horse for the future." * * *
Among those who will be taking aim at Flintshire in the Turf Classic is Al Shaqab Racing's Group 1 winner Ectot, who in his first two North American starts was fourth in the Lure on August 6 and second in an optional claimer going 1 ½ miles on September 4 at Saratoga for trainer Todd Pletcher.
"We're hoping with that [last] race under his belt, it will get him that much fitter, and hopefully a little more relaxed early on," said Pletcher of the 5-year-old British-bred son of Hurricane Run, who counts the 2014 Group 2 Qatar Prix Niel and Group 3 Prix de Fontainebleau and the 2013 Group 1 Criterium International and the Group 3 Prix des Chenes among his European victories. "It's a very tough race with Flintshire in there. His form from Europe at one time was very good. He's shown us at times in his training he's still got some great races in him. We're hoping that one of those will be Saturday."
Also representing the Pletcher barn on Saturday will be KRA Stud Farm's J.S. Choice, a maiden winner last out at Saratoga who is targeting the Grade 3 Pilgrim at 1 1/16 miles on the turf. The Congrats colt finished fifth of 10 in his first start at the Pilgrim distance after being steadied early and going five-wide into the stretch.
"I thought he ran very well in his second start; he was sneaky good in his first start," said Pletcher. "Good win, finished up well, and hopefully it's the kind of race he can build on."
Multiple graded stakes winner Off the Tracks, most recently fourth as the favorite in the Grade 2 Prioress, will be stretching back out to 1 1/8 miles in the Grade 1, $400,000 Beldame on Saturday. The 3-year-old Curlin filly, third in the Grade 1 Test in August after contesting a hot early pace, won the Grade 1 Mother Goose at 1 1/16 miles and was a close second in the Grade 1 Acorn in her two previous starts at Belmont.
"We were kind of trying to figure out what to do with her at Saratoga," said Pletcher. "She did well in the Test, set some very fast fractions before tiring late, which was understandable. We made a decision to go shorter in the Prioress; it was probably a little too short for her. Considering she ran well in the Acorn and won the Mother Goose we felt like this was the logical next step."
Among those she will be facing are Grade 1 Apple Blossom winner and likely favorite Forever Unbridled, Grade 1 Test winner Paola Queen, Rachel's Temper, Penwith and Tiger Ride.
Looking further ahead, Pletcher said that eye-catching maiden winner Theory, who returned to the worktab September 20 for the first time in a month, remains under consideration for the Grade 1 Champagne but is more likely to make his second start in the Grade 3 Futurity on September 15.
New York-bred Syndergaard, winner of the Funny Cide at Saratoga, breezed five furlongs in 1:01 4/5 in preparation for a potential start in the one-mile Champagne.
As well, with St. Elias Stable's Grade 1 Spinaway dead heat winner Sweet Loretta training up to the Grade 1 Breeders' Cup Juvenile Fillies, St. Elias's Grade 2 Adirondack winner Nonna Mela will represent the stable in the Grade 1, $400,000 Frizette on October 8, Pletcher added, while Gainesway's Cherry Lodge, third in the Spinaway, will go in either the Frizette or the Grade 3 Matron on October 16.
* * * Trainer Jimmy Jerkens indicated this morning he is pleased with the way multiple graded stakes winners Effinex and Shaman Ghost are training in preparation for the Grade 1, $1 million Jockey Club Gold Cup on October 8. The pair will have one more breeze before the 1 ¼ mile race, with Grade 1 Woodward winner Shaman Ghost having breezed seven furlongs on Friday in 1:29.15 while Effinex covered the same distance in 1:28.05 on Wednesday.
"They're workmen like, both of them," said Jerkens. "They've been doing it a long time and they do what they're asked.
"They'll each get one more work this coming week before the race," he added. "I'm not exactly sure when or the distance but both are looking good so far." * * * Trainer Christophe Clement breezed a pair of promising juveniles Sunday morning in advance of their expected starts in Saturday's Grade 3, $200,000 Pilgrim: Green Lantern Stables' Frostmourne and Robert S. Evans' Joust.
A son of Speightstown, Frostmourne won his debut closing week at Saratoga by 2 ¼ lengths in besting a field of eight. Working over the Belmont turf course he completed half-mile in :50.
"He had a nice work," said Clement. "He won impressively in his one start at Saratoga and the plan at the moment is to run in the Pilgrim with Manny Franco aboard."
Joust, a daughter of War Front, will be facing the boys in the Pilgrim. Third in her debut on August 7 at Saratoga, she returned to break her maiden at Kentucky Downs on September 11.
"A nice work this morning for her as well," said Clement of Joust, who went a half in :49 3/5 on the turf. "The plan as of now is to run in the Pilgrim with Irad Ortiz, Jr. aboard."
Jump Sucker Stables' French-bred Blacktype, who has won her last three starts, set a course record at Laurel Park on Saturday in the Grade 2 Commonwealth Turf Cup and returned to Belmont in good order, according to Clement.
"She's getting better all the time, said Clememt. "We're going to enjoy this for a day or two before deciding where to go from here but it's been fun."
Lastly, Clement said Governor Malibu, who finished fifth in the Grade 1 Travers, would likely see his next start on New York Showcase Day, Saturday, October 22, in the $300,000 Empire Classic.