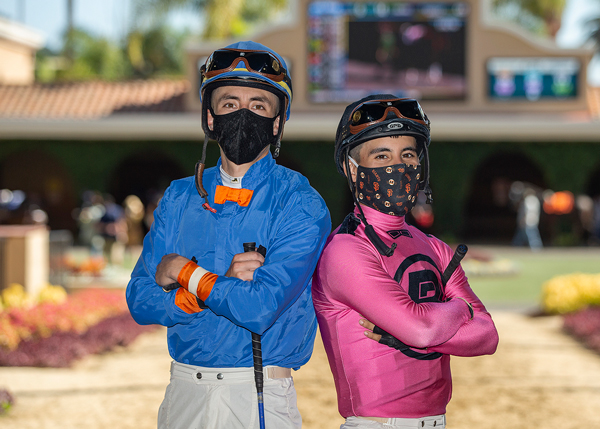 Juan Hernandez (left) and Ricardo Gonzalez © Benoit Photo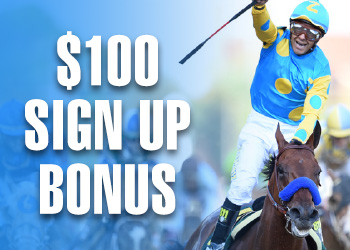 By Hank Wesch
In Phase I there was one.
A summer ago, Abel Cedillo, a successor to Russell Baze as dominating rider in Northern California, left comfortable circumstances in the Bay Area for Del Mar and an attempt to establish residency on the Southern California Thoroughbred circuit.
Cedillo finished third in the standings at the Del Mar summer meeting, won the fall meet championship and was second in the Santa Anita December-to-June session. Nobody, except Flavien Prat, did better during that 2019-20 time frame. Now he's riding Maximum Security, having produced a victory in the San Diego Handicap and been accorded the call back for the TVG Pacific Classic.
In Phase II there are two.
Enter, from stage North, Juan Hernandez and Ricardo "Ricky" Gonzalez. Two 20-something riders born in Mexico who established credentials -- and solidified a friendship -- over several years at Golden Gate Fields. Two who are now sharing living quarters in a condo in Del Mar and dreams of making an impact at its racetrack.
A notion taken separately that they're acting upon together.
"I was just waiting for the right opportunity, to have a good agent or a big barn to ride for," Hernandez said.
"I've always liked Del Mar," Gonzalez said. "I've been thinking about it (relocating) and I made up my mind last year that I was going to do it this year."
Hernandez set the stage with a series of eye-opening accomplishments at Golden Gate Fields as soon as Cedillo departed the scene. He won the jockey title at the 2019 fall meet with 60 wins from 193 mounts (31 percent), 27 more than his closest pursuer, then followed it up with 105 wins from 429 starters (31 percent) in securing the winter/spring title by a whopping 78 win margin over Gonzalez and William Antongeorgi III.
A key to Cedillo's successful move in 2019 was securing the services of veteran agent Tom Knust. Hernandez did likewise when, with trainer Blaine Wright doing the facilitating, he hooked up with Craig O'Bryan.
O'Bryan, a second-generation jockey agent following in the footsteps of his father, George "Black Heart" O'Bryan, a legend in the profession, had been testing the waters of retirement for several months after Tyler Baze opted to leave California for the Midwest circuit.
"I'd been building model cars, my wife and I had travelled around some to Texas, Chicago and a few other places," O'Bryan said. But then he got an inquiry from trainer Wright on behalf of Hernandez and eventually a call from Hernandez himself.
Goodbye retirement. Hello again to the agent duties which O'Bryan has been performing – with a list of former clients that includes Hall of Famers Eddie Delahoussaye, Alex Solis and Gary Stevens and solid-to-standout performers David Flores, Corey Nakatani, Jose Valdivia, Jr., Aaron Gryder and Baze – for 48 years.
"I knew he (Hernandez) was good, but I didn't know how good he really is," O'Bryan said. "It's almost a cliché to say he's a strong finisher, but he is. And the thing I've seen over the years is that the really good riders know to stay out of a horse's way. He does that and horses just run for him.
"And the thing an agent loves is to see them win when it's a surprise."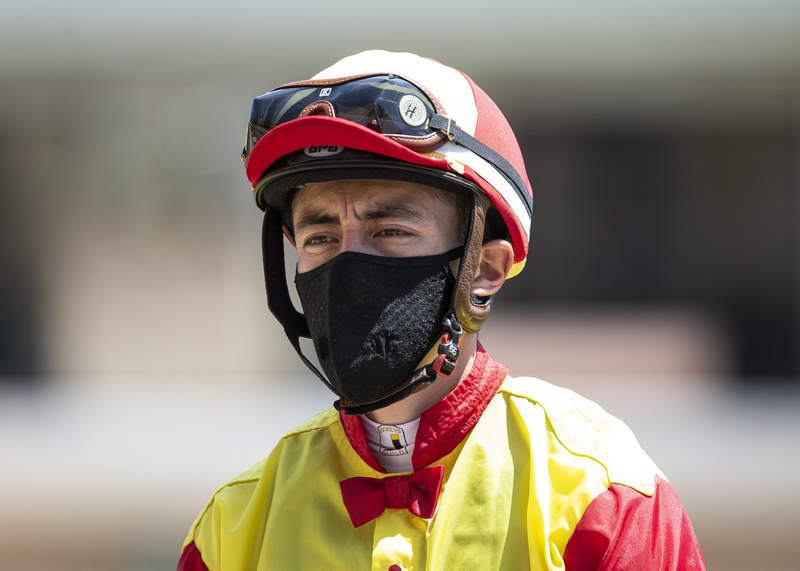 Juan ("JJ") Hernandez
Hernandez has 15 wins through the first 13 days of a 28-day meeting, third behind Umberto Rispoli (24) and Flavien Prat (21) in the rider standings and one ahead of Cedillo. Nine of Hernandez's wins have paid off in double figures for a $2 win bet with the top prices being $35.40, $32.60, $30.00 and $21.00.
"He's won by open lengths on horses that not many people thought had much of a shot," O'Bryan pointed out.
Only Cedillo, with 121 mounts, has ridden more races during the meeting than Hernandez's 102. He was booked on nine a day during the weekend of August 7-9.
"When we get more stable conditions, I think if there are 8 races a day he'd probably prefer to ride six," O'Bryan said. "But Juan doesn't complain. He just shows up and rides. And the more he wins, the more confident he gets. It's pretty obvious he fits here."
Hernandez, 28, was born in Perote, Veracruz, Mexico and started out there. He was in Puerto Rico for the Classico del Caribe, the Kentucky Derby of Central and South America in 2009 and headed for Northern California shortly thereafter. He ventured to Southern California and Del Mar in 2012 with some success, but not enough to stay.
"I think I've learned a lot (since then)," Hernandez said. "I watch the races, see what the good riders do and learn from them."
Hernandez led the nation in wins through the winter and spring of 2020. Through last Sunday, his 149 from 546 starts ranked third behind 201 for Irad Ortiz, Jr. and 165 for Luis Saez. His career totals: 4,945 starts, 1,906 wins and purse earnings of more than $34 million.
"Of course I'd like to be No. 1," Hernandez said, "but it's very hard to do."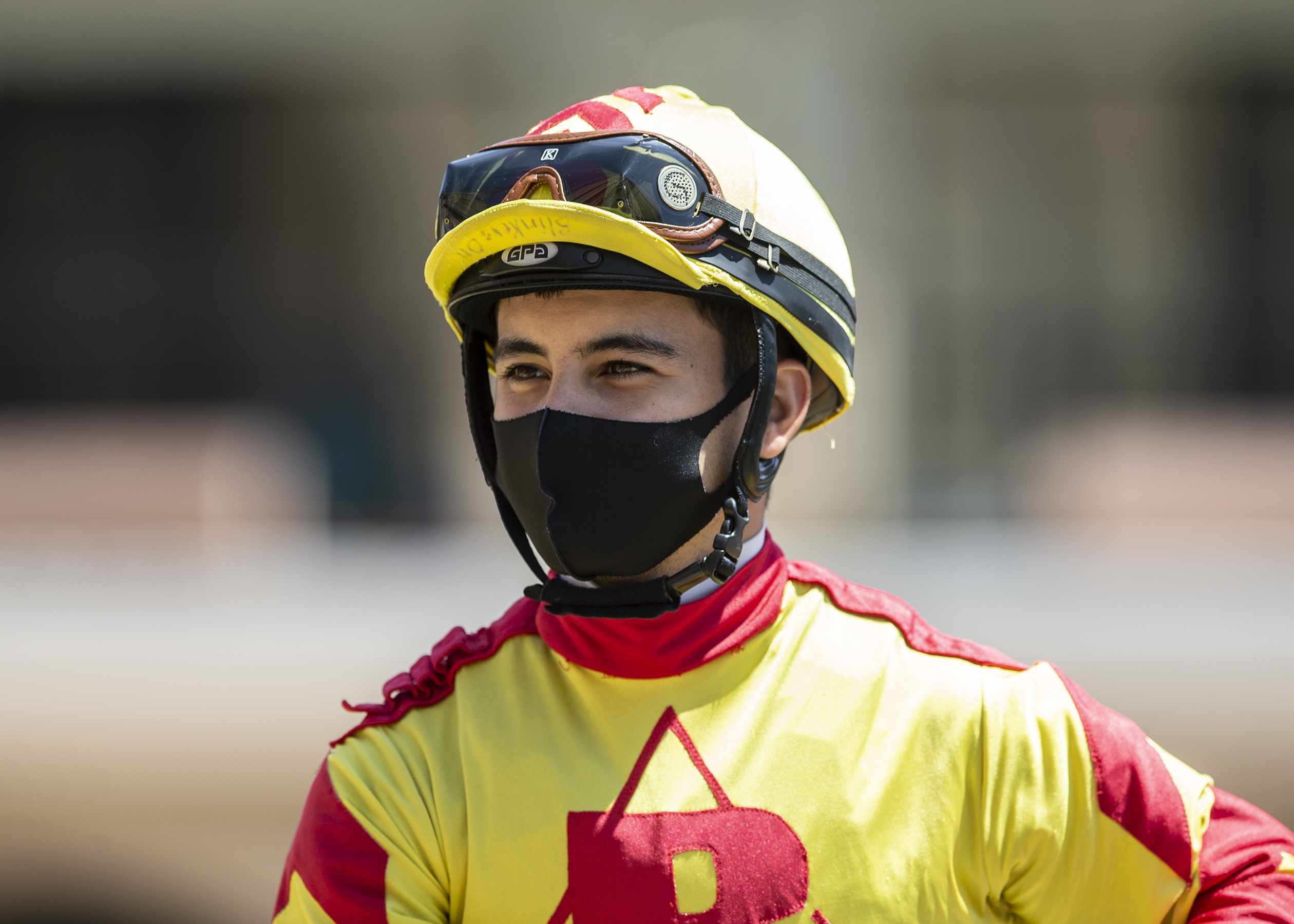 Ricardo ("Ricky") Gonzalez
Gonzalez, 25, was born in Los Mochis, Sinaloa, Mexico. He was a teenager before he ever sat on a horse and says he got interested in racing from watching the "Jockeys" show on the Animal Planet Network. His first experience on horseback clinched it: "It was the best feeling ever, I knew 'This is what I want to do.' "
Family connections provided an opportunity to go from reality TV show watcher to real raceriding, which he started at the Hipodromo de las Americas in Mexico City. From there it was Turf Paradise, where he notched his first U.S. victory on February 22, 2013, and then on to Northern California. He soon forged an alliance with agent Ron Freitas.
Freitas, who has been in the game for over 20 years, got the racing bug going to Golden Gate Fields with his grandmother on the weekends in the 1970s when he was a pre-teenager. He's had other jobs but likes the racetrack and being an agent best.
"A trainer friend asked me to come watch this kid ride at Pleasanton," Freitas recalled. "I really liked what I saw and we've been together since. He's a really smart kid, he studies races, watches replays and is always working and looking to improve."
Gonzalez had 57 winners and a 22 percent win rate while tying for second behind Hernandez at the Golden Gate winter/spring meeting. His six wins from 45 mounts is seventh here this summer with the highlight being a $61.40 bomb aboard Rocky Tough for trainer Bill McLean in the sixth race on July 31.
That was a last-to-first rallying victory, showing an added dimension for Gonzalez, whose forte is as a "gate rider" who can get horses quickly out of the stall and onto the lead.
"I guess it just comes natural to me," Gonzalez said.
"He's not afraid to be on the lead and he's good on the lead," Freitas added.
Through Sunday, Gonzalez has 62 wins from 318 starts and purse earnings of more than $1.4 million in 2020. He has 875 wins from 4,945 career mounts and earnings of more than $16.7 million.
Hernandez and Gonzalez struck up a friendship shortly after Gonzalez's arrival in Northern California.
"He's a good friend. He's my best friend," Hernandez said. "We talk about racing a lot. We work together. We try to help each other out. Just not during a race."