Bayern – Bayern galloped 1 1/2 m on the training track Wednesday morning. A victory in the $5 million Breeders' Cup Classic would be a happy ending to a Breeders' Cup week that has not started well for the Bob Baffert stable with its contingent having dropped from eight to six, most recently with the withdrawl of Juvenile favorite American Pharaoh on Tuesday due to a foot bruise.

"After (American Pharaoh) went out, Bayern is carrying so much (emotional) weight right now," Baffert said Tuesday morning.

"If we were coming into this race off the Travers, when he went to the lead and stopped (10th, beaten 20 lengths), they might leave him alone on the lead for a while, but since he went wire to wire in (winning) the Pennsylvania Derby, that's probably not going to happen.

"We're going to let him run his race. He can get the mile and a quarter, but at a certain pace. Not going 22 to the quarter, and they might be doing that."

Big Cazanova – Trainer Peter Miller said the only also-eligible for the Classic was shipped from San Luis Rey Downs to Santa Anita Wednesday morning after jogging 2m and going to the gate.

Miller reiterated that he would wait as long as possible Friday in hopes of the Argentine-bred getting into the Classic with a scratch. If not, he is also entered in the Las Vegas Marathon Friday and would run there instead.

California Chrome – "He galloped 1 5/8 miles at 6:30 this morning," said assistant Alan Sherman, son of trainer Art Sherman, beaming with the way the 3yo colt looked under regular exercise rider Willie Delgado.

"He stood in the gate and was perfect," continued Sherman. "All systems are go. "He's performed so well on this track in the past, I'm not worried about the surface," added Sherman, who said the California-bred colt will gallop up to the race. "He will go to the paddock tomorrow and jog the morning of the race."

Visitors to the stall of the superstar in Barn 56 included members of the Anaheim Ducks NHL hockey team.

Grooming the colt has provided a thrill of a lifetime for Raul Rodriguez. "It's like a dream," said the veteran, who has been California Chrome's groom since the colt joined the Sherman barn as a 2yo last year.

"It is very exciting and makes me feel proud," said Rodriguez of seeing the development of the racing star. "I knew he was very different from other horses from the first time I saw him. Just the way he galloped, I knew he was going to be a good racehorse."

Rodriguez said California Chrome has a good temperament around the barn. "He's a really calm horse," he said. "If you don't mess with him, he doesn't get aggressive."

Rodriguez, 57, was born in Jalisco, Mexico, and was exposed to horses while growing up on his father's ranch. He came to the United States when he was 17 and started on the racetrack in 1982. He worked for trainers Jerry Fanning and Allen Severinsen before joining the Sherman stable 12 years ago.

Rodriguez groomed several of Sherman's other major stakes winners, including Siren Lure, eighth-place finisher in the 2006 Breeders' Cup Sprint.

Rodriguez said he had handled several nice horses but nothing like California Chrome. "The horse is ready," he said firmly with a voice of caution to Classic rivals.

Candy Boy – Candy Boy galloped 1 1/2 m at 5 a.m. Wednesday and will school in the paddock during the first race of the afternoon program.

"He looked good," trainer John Sadler said of the 3yo son of Candy Ride, one of several progeny of the Argentine champion that Sadler has trained.

"Candy Rides come in all different shapes, sizes and looks, but they're all nice horses," Sadler said. "The thing they have in common is that they all can run. I had one of Candy Ride's first Group winners in Evita Argentina, and she was a skinny chestnut filly. Then I had those beautiful colts Twirling Candy and Sidney's Candy. One was (dark) bay and one was brown. I look for them and I recommend that breeding to many of my clients.

"I trained the mother of Candy Boy (She's an Eleven), so he's a real homebred for us."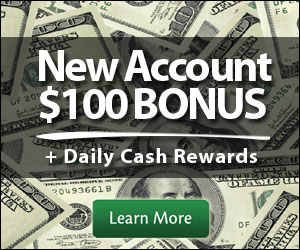 Cigar Street – Hall of Fame trainer Bill Mott said that his Classic contender Cigar Street had a good morning of training Wednesday. The 5yo horse owned by NBA veteran Rashard Lewis and his buddy Jake Ballis galloped 10f and stood in the gate.
Lewis and Ballis watched their horse on the track and spent time talking with Mott back at the barn. It is the second Breeders' Cup runner for the friends, who have one young horse and seven in training with Mott and Todd Pletcher. Ballis, Lewis and partners have owned horses for several years. Their Join in the Dance was seventh in the 2009 Kentucky Derby and was last of seven in the Breeders' Cup Sprint that year.
Lewis said he feels fortunate to have a horse in the Classic.
"This is just like making the Derby; it's very hard to do," Lewis said. "A lot of people don't get the chance to run in it, not only being in the Breeders' Cup but running in the biggest race. I'm so excited about it. And this is my first time to attend it, so I'm even more excited about that."
Lewis, 35, is recovering from surgery on his right knee and does not expect to play this season, though he hopes to play two more years. He said it was easy to draw comparisons of the emotions he experiences with top-level racing and the NBA finals.
"It's very, very similar," he said, "You're pretty relaxed and calm during warmups, but when you get in the locker room right before the game that's when the nerves start kicking in and you're thinking about the game. It's pretty much the same way when those horses are ready to get into that gate and you're thinking about the race and what kind of trip are they going to have? Or is he going to have it today? Is he not going to have it today coming around that last turn? It's just like an adrenalin rush when those horses are running around the track."
Footbridge – Godolphin Racing's Breeders' Cup Classic contender Footbridge continued to work forwardly for trainer Eoin Harty on Wednesday morning.
"He's doing great and is on the muscle," Harty reported. "He jogged a mile and a half today."
A winner of the Breeders' Cup Juvenile Fillies in 2001 Tempera, Harty has never won a Classic – though he did finish fifth and sixth in 2008 and 2009 (both at Santa Anita), respectively, with WinStar Farm's Colonel John.
"He is coming in as well or better than most (Breeders' Cup horses) I've had," Harty said. "I am just really happy with how he's doing."
Despite his success with younger horses, Harty has often been conservative with his charges. After Footbridge had a subpar race in last year's Blue Grass Stakes at Keeneland in his fifth career start, Harty gave the bay colt a vacation for the remainder of 2013. Returning in January, he capped a gradual ascent of the allowance ranks with placings in three stakes – including two Graded events.
"All his best races have been over Santa Anita's track and I don't have to ship," Harty said. "He was only beaten two lengths by the favorite in his last start and he has just become better and better all year. If there's ever a time to take a shot – this is the time to take it."
Harty trained the 4yo colt's sire, Dubai World Cup winner and Breeders' Cup Juvenile third Street Cry, during the early part of his career and sees similarities between the two.
"Most of the Street Crys are similar. Usually calm in the barn and then they can get a bit emotional once you put the tack on them," Harty said. "Like basically all horses, if you keep them sound – the older they get, the better then get – and that's the case with both."
Imperative – KM Racing Enterprise Inc.'s Imperative had a scheduled walk day Wednesday. Trainer George Papaprodromou said the 4yo gelding would return to the track to gallop Thursday morning.
Imperative was claimed in December with an idea of running on the dirt after an almost exclusive career on turf and synthetic surfaces.
"He had run once on dirt a couple of years ago and that did not turn out so well," Papaprodromou said of Imperative who finished 10th in the FrontRunner at Santa Anita. "We thought we would give it a shot and were very pleased with his first start on dirt (a runner-up finish in the San Antonio)."
Imperative would not be the first horse to make a successful transition to dirt from grass. For example, 1995 Classic winner Cigar made the move.
"We've got a long way to go to get there," Papaprodromou said with a laugh. Majestic Harbor – Majestic Harbor returned to Santa Anita's main track Wednesday morning to gallop 1 1/2m. Trainer Sean McCarthy said of the exercise under stable rider Jack Stack, "He's looking really good and training well."
McCarthy explained the return to the main track from the training track on Tuesday thusly, "I always like to jog him there after a workout. It's much quieter there."
Moreno – It was a day like any other day for Moreno on Wednesday – a 2m jog before first light. That's trainer Eric Guillot's routine and he's sticking to it. He did alter things a bit by sending the 4yo son of Ghostzapper to the paddock later in the morning.
"I may school him in the paddock during the races later today," Guillot said.
Prayer for Relief – Trainer Dale Romans has only had Prayer for Relief in his barn since April, but he feels the 6yo horse is doing better than he ever has.
"I couldn't ask for him to be doing any better," said Romans. "Like a lot of older horses do, he's had a resurgence (in form). He came into our barn in great shape and all his races have been decent this year. The race at Pimlico (when second in the Pimlico Special in May) was a great race and his last race in the Woodward (when third) was good. He looked like he was getting there and just couldn't.
"He's going to run his best race. Whether that's good enough to win, I don't know, but I do know he'll run his best and maybe some of the others won't."
Shared Belief – Jungle Racing (Jim and Janet Rome), KMN Racing (Kevin and Kim Nish), Jason Litt, George Todaro and Alex Solis II's Shared Belief arrived at Santa Anita at 6:30 p.m. Tuesday after vanning south from his home base at Golden Gate Fields.
"He shipped fine and just walked this morning," said Dan Ward, assistant to trainer Jerry Hollendorfer. "He will go to the gate and stand Thursday and gallop and will be going out at 6:45."
Shared Belief, seeking to become the first 3yo to win the Classic since Raven's Pass here in 2008, will be ridden by Mike Smith.
Smith, who has won a record 20 Breeders' Cup races that include three in the Classic (Skip Away, 1997; Zenyatta, 2009; and Drosselmeyer, 2011), has ridden the undefeated Shared Belief in his past three starts.
"The first time I ever got on him was the Los Alamitos Derby because he trains up north and Russell (Baze) works him," Smith said. "The initial thing I noticed about him was his length.
"He is extremely long and has great balance. He is very unique in that he can adapt during a race. That ability is really a huge plus."
Toast of New York – see European report
Tonalist – Tonalist arrived on the grounds Tuesday evening as part of trainer Christophe Clement's three-horse brigade for this year's Breeders' Cup and was out on the track Wednesday morning for an easy jog once around the oval followed by a visit to the paddock under exercise rider Lee Vickers.
"The trip across the country went fine," reported Christophe Lorieul, Clement's longtime top assistant. "We're in good shape."
The handsome bay son of leading sire Tapit has earned just shy of $1.8 million in his sophomore season and has finished in the money in all seven of his 2014 starts. His victories in the Peter Pan Stakes and the Belmont Stakes against horses his age and in the Jockey Club Gold Cup against older have all come at Belmont Park, but his connections don't think he needs to bring his racetrack with him.
V. E. Day – Magalen O. Bryant's V. E. Day walked Wednesday morning at Santa Anita, where the 3yo colt breezed 4f in 48 3/5 on Tuesday.
The son of 2007 Breeders' Cup Turf champion English Channel began his career on turf at Gulfstream Park last winter, finishing second in his second start before winning an off-the-turf maiden race at Belmont in May. A return to turf for his next start resulted in a two-length entry-level allowance victory. Yet, Jerkens made a decision to try V.E. Day on dirt at the beginning of the Saratoga meeting, and his trainee responded with an upset victory in the Curlin Stakes that was followed by a 19-1 upset score in the Travers.
"He'd worked too well on the dirt to think that he wouldn't be useful on the dirt. I didn't think he'd actually win the Travers. I can't say that, but I thought it was the perfect time to see what he could do in the Curlin against the restricted 3yos, not the real tough ones," Jerkens said. "He was fit enough for the mile and an eighth because he's long-winded naturally. He had the nice win (at 1 1/8m) on the turf before that, so we weren't worried about the distance. How do you not give the Travers a try after that?"
A victory in the Travers was hardly expected for the Kentucky-bred colt after finishing fifth in his debut after trailing the field for much of the 1 1/8m race last January.
"He didn't really start coming around until after his first start in Florida. He lacked speed. He still doesn't show a lot of speed, but he came from way, way out of it. He'd run his first quarter in 27 seconds. The second start on turf made us think he was coming around and when we brought him back to New York he was a different horse."
Zivo – Trainer Chad Brown liked what he saw Wednesday morning when Zivo and nine of his other runners galloped 10f on the track. Brown's battalion had an easy morning on Tuesday because they arrived late Monday evening from New York.
Brown said the 5yo New York-bred horse has made a smooth transition to his first coast-to-coast journey. The Classic will be his first start outside of New York.
"He's travelled well," Brown said. "He glided over the track today. He arguably had the best gallop of any of my horses."
Brown said he is very excited about how Zivo is coming into the race.
"This horse is training so well," Brown said. "I know it's going to be a difficult race. I'm concerned about the track and if he can transform that form outside of Belmont. Is the track going to be playing fair on Saturday or is it going to be speed-favoring like most big race days, it seems like everywhere? Can he work a trip out from behind? There needs to be enough pace up front. He couldn't be doing any better."
Zivo, a son of True Direction bred and owned by Thomas Coleman, graduated to open-company stakes this summer and won the Suburban Handicap at 10f. He was fourth in the Woodward at Saratoga and ran second to Tonalist in the Jockey Club Gold Cup. The fourth in the Woodward was the only time Zivo missed hitting the board in 17 career races.
"We always liked the horse," Brown said. "I know he's not by a sire who's really known, but the bottom side of the pedigree is solid for distance on dirt. We thought he would be a solid New York-bred horse and we have allowed him to work his way up. He's come from the bottom but we've never run him for a tag, either. We've always run him against New York-breds and he's earned his way through the allowance ranks and the stakes ranks. It's been a pleasure to watch him develop."