Cocked and Loaded – Richard Ravin and Patricia's Hope's Iroquois winner Cocked and Loaded galloped 1 1/4m on the main track for trainer Larry Rivelli. The son of Colonel John broke his maiden over the Keeneland surface at first asking on April 9 for trainer John Hancock and was privately purchased by the Chicago-based duo of Ravin and Patricia's Hope principal Vince Foglia and turned over to Rivelli.

A diminutive colt, the three-time winner and two-time stakes victor is a barn favorite, in addition to being Rivelli's first Breeders' Cup starter.

"We call him Mighty Mouse," Rivelli laughed. "He is small but he is all heart and nothing bothers him. He's a cool dude. Even after he breezes, you will see some horses come back and their nostrils are flaring because they're tired – but not him. He takes everything in stride and has an amazing amount of stamina."

Conquest Big E – The more than 100 Conquest Stables color bearers all have "Conquest" in their registered names, but Conquest Big E is the only one who has the honor of being named for owner Ernie Semersky.

That is not the only unusual thing about him. Semersky and his partner in life and in the stable, Dory Newell, fell in love with the gray son of Tapit at first sight.

"You have to understand how much detail and how many hours of work we go into before we buy a horse with Mark (Casse, the private trainer) and our bloodstock advisor," Semersky said by phone from Chicago.

"I use mathematics, comps, and probabilities and probably look at two thousand horses up for sale. We weren't looking for any more Tapit (offspring) so he wasn't on our list. We were looking at another horse in the paddock and then he walked by. That was it. We saw how beautiful and athletic he was and Dory and I fell in love with him. We have never bought a horse on the spot like that before." With the winning bid, the partners signed a check for $700,000.

"The next thing we knew, he was ours. It was pretty spontaneous, if spending $700,000 can be something you do spontaneously," he said.

The colt immediately sent signals that the relationship was meant to be.

"It was an omen. He's ornery, just like me. Sometimes, like me, he has to be put in the disciplinary stall. He has a problem with maturing, just like I do. He was a cribber, and I chew pencils. He's very athletic and I played football," said the owner. "From Day One I have had an affinity for this horse.

Everybody loves their kids but they always have one they love the best. Of all of our horses, this is the one that is mine."

My Conquestadory, who was the stable's first Grade 1 winner and finished fourth in the 2013 Breeders' Cup Juvenile Fillies despite bearing the burden of the far outside post in the full field of 14, was the one whom Newell was totally smitten with.

"She was Dory's and he is mine," Semersky said. "I had been teasing Mark for years that I'm spending millions of dollars and he hasn't ever named one Big E. Mark was saving that name for one he thought was extra special, but after he watched this horse work for the first time at Ocala (where Casse has a training farm) he called and told me he finally found the one."

Shaun Bridgmohan has ridden Conquest Big E and will be back aboard for the Juvenile.

"After the first time he rode him, Shaun told me that he is one of the best horses he's ever ridden," said Semersky.

Conquest Big E has only two races under him and graduated from the maiden ranks last out while running 1 1/16m in the slop at Keeneland. On Saturday, he has to swim in the deep end of the pool.

"Hopefully, he's learned a lot in his first two races and we'll need to draw on those experiences," said Casse. "Our biggest concern is he can be a little bit of a (pain) in the gate and he's going to have to stand in there a long time. He can be a little bad but we've been schooling him and he's really matured."

Incidentally, My Conquestadory was bred to Tapit and her first foal will arrive this spring.

Conquest Big E was taken to the track this morning for a routine gallop along with Mile contender Tepin. Casse's three other Breeders' Cup hopefuls stayed in the barn to walk.

"The track is still not great and I didn't want to take them out on the day before they're running," Casse said of Juvenile Turf entrants Airoforce and Conquest Daddyo and Juvenile Fillies Turf contender Catch a Glimpse.

McPeek (Dothraki Queen, Juvenile Fillies; Rated R Superstar) – Kentucky-based Ken McPeek has been knocking on the door for a Breeders' Cup victory – with five seconds and eight thirds from 25 starters – but is still looking for his first win. His second-place finishes were with Beautician in the 2009 Juvenile Fillies; Bridgetown in the 2009 Juvenile Turf; Dream Empress in the 2008 Juvenile Fillies; Golden Ticket in the 2013 Dirt Mile; and Repent in the 2001 Juvenile.

He'll send out two freshmen in the 2015 edition – Dothraki Queen in the Juvenile Fillies and Rated R Superstar in the Juvenile.

"Horses have always run well for us in these (Breeders' Cup) races, and I suspect that these two will," he said. "Maybe one day we'll be the winner instead of the bridesmaid. We've always run good, and there's a lot of money in these races even if you just hit the board."

His pair had a normal morning. "Regular gallops, basic stuff. Nothing complicated. All the hard stuff is over," he said. "Both are doing super. The rest of it is out of my hands."

Keith Desormeaux (Exaggerator and Swipe, Juvenile; Right There, Juvenile Fillies) – Big Chief Racing's Keith Desormeaux-trained Breeders' Cup trio of Exaggerator, Swipe and Right There all walked the shed row of Barn 66 and schooled in the paddock.

Desormeaux will be going for his second consecutive victory in the Juvenile following Texas Red's win in 2014 at Santa Anita when he saddles Exaggerator (post nine, 6-1) and Swipe (post 12, 15-1). He will be attempting to make up for a traffic-riddled trip last year by fifth-place finisher Danette in the Juvenile Fillies when he saddles Right There (post three, 30-1). Brother Kent Desormeaux, who was aboard both Danette and Texas Red in 2014, rides Exaggerator and Right There, while Victor Espinoza rides three-time Graded stakes-placed Swipe.

Isotherm – Matthew Schera's Isotherm enters the Breeders' Cup Juvenile as one of the few with a graded stakes victory at 1 1/16m after taking the Pilgrim at Belmont on Sept. 26 on the grass.

Switching surfaces in the Juvenile, he will attempt to win for the first time on the dirt, with his only previous try on a main track coming when fourth on debut going 6f at Saratoga on Aug. 1. His connections chose the Juvenile in lieu of the Juvenile Turf, where he would have been one of the favorites on the merits of his Pilgrim win.

Trained by former D. Wayne Lukas and Todd Pletcher assistant George Weaver, Isotherm would give his trainer and owner their first Breeders' Cup victory. Schera has another chance to do so one race later when his Chuck Lawrence-trained Cage Fighter starts in the Turf.

"He ran respectably first time out and trains well over the dirt," Weaver said. "We worked him over a turf course that had some give in it and he didn't like it. He had worked the week before on the dirt and worked great. So, we had no interest in running him on a soft course like it will likely be this weekend.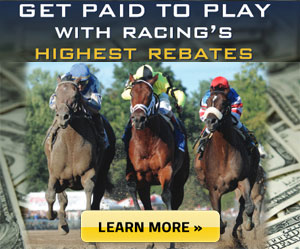 "On the surface it looks like a peculiar move, but I'm very confident he wouldn't perform up to expectations on softer grass and he's stronger and faster in his training over the dirt," he continued. "We really like how he trains over it and he wants to go a lot of ground."
As he did on Wednesday from his Barn 68 base, the son of Lonhro galloped 1 1/4m on the main track Thursday morning. He is slated to school before the fourth race on Thursday afternoon.
"He has some quality to him," Weaver said. "He's built like a two-turn horse and is training well here and eating well.
"I know that coming from the 11-hole, it's going to be all about the break," he continued. "He has tactical speed and it wouldn't surprise me to see him laying close. I know he'll sit behind horses. Ideally we should be between the first tier and mid-pack."
Nickname – LNJ Foxwoods' Steve Asmussen-trained Nickname left Barn 60 and schooled in the gate. The Grade 1-winning daughter of Scat Daddy looks to become Asmussen's second Breeders' Cup Juvenile Fillies winner in five years following My Miss Aurelia's victory in 2011.
Doug O'Neill (Nyquist and Ralis, Juvenile; Land Over Sea, Juvenile Fillies) – All three juveniles jogged 6f and galloped 1 1/4m over the training track Thursday morning as they continued to train toward the two Breeders' Cup races for 2yos on Saturday. Each was ridden by Jonny Garcia.
Ralis continues to impress O'Neill after a poor race in the Champagne Stakes at Belmont Park, a performance he attributed to two cross-country trips for the son of Square Eddie.
In answer to a question about the generous morning line of 9-2 for the undefeated and two-time graded stakes winner Nyquist, O'Neill said, "It's about numbers. He didn't put up any blazing Beyer numbers in his races, but he hasn't done anything wrong and we wouldn't trade places with anybody.
"He was tested in his last race, his first around two turns, but he learned some things in that one." His highest speed number, 89, came in Del Mar's Best Pal Stakes at 6 1/2f Aug. 8.
O'Neill is expecting a good race from Land Over See, a daughter of Bellamy Road, though he remains concerned about the undefeated Songbird, who has topped his filly in two straight encounters.
Even so, he believes Land Over Sea has the talent to stay with the Jerry Hollendorfer trainee, who has won her three races by a combined 16 lengths.
"She couldn't be doing any better," he said of his filly. "We're very happy."
Songbird – The 7-5 morning-line favorite for the Breeders' Cup Juvenile Fillies schooled in the paddock and starting gate and galloped 1 1/2m on the Keeneland main track Thursday morning for trainer Jerry Hollendorfer, whose assistant Christina Jelm had good things to say about the undefeated filly.
"She's happy she's relaxed, and she's been eating well," Jelm said. "She's training beautifully so everything looks really positive going into the race for her."