Mark Casse (trainer, Tepin, 1st) – "I said to Norman (son and top assistant) after Stephanie's Kitten's performance today that if she (Tepin is going to be champion Turf Mare, she's going to have to win today. I whispered that in her ear. To be in the same company with Goldikova, Miesque and Royal Heroine, beating the boys in the mile, I'm not sure I have the words. Am I dreaming? She just continues to amaze me. I'm still in shock (at how easily she won and by how many lengths) so I'll have to watch the race a few more times, and then I'll be even more surprised. I can't put it into words what great work Norman did with this horse. It's special. He worked really hard with her. It's hard to describe (my emotions)."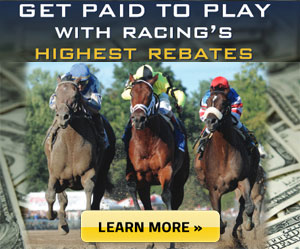 Julien Leparoux (jockey, Tepin, 1st) – "She broke well like she always does. I was surprised actually to be on the lead around the first turn. I thought that Obviously would be there already. He came across on me and I couldn't get out. As soon as I pulled, she was great, she just relaxed. On the backside, I was very confident."
Robert Masterson (owner, Tepin, 1st)- "I told everyone that she was the best filly in the country and she proved it today. She's great. She's a Breeders' Cup champion and she deserves it."
David O'Meara (trainer, Mondialiste (Ire), 2nd) – "I'm over the moon. He was struggling for a while and we got a b it short of room. But, he didn't have it coming down the stretch. He's improving all the time and has even improved from his last run in Canada. I'm really, really pleased."
Daniel Tudhope (jockey, Mondialiste (Ire), 2nd) – "He traveled great for most of the way and everything nearly went according to plan. I had to wait for the gaps and he picked up incredibly well. I think the winner had the run of the race."
Luis Saez (jockey, Grand Arch, 3rd) – "Got a good break and we got some good position early. The horses in front of me seemed to be going slow and he was wanting to run off with me. But he settled and kept on running. In the stretch, he was perfect, but the winner was going too fast to catch."
Todd Pletcher (trainer, Mshawish, 4th) – "He's a headstrong horse, and he got a good cover. I thought he got a beautiful trip. I'm proud of his run. I thought he ran well."
Olivier Peslier (jockey, Make Believe (GB), 5TH as the favorite) – "Disappointing really. Last time at Longchamp, he gave me a great kick. This time, he traveled well for me, but found no kick today. Maybe it was the ground."
This was the second Breeders' Cup win for trainer Mark Casse, who earned his first Friday with Catch a Glimpse in the Juvenile Fillies Turf and the sixth for jockey Julien Leparoux.
In the history of the Mike, eight runnings have been won by five different fillies or mares: Tepin, Goldikova (3), Miesque (2), Six Perfections (FR) and Royal Heroine (Ire).