CALIFORNIA CHROME WORKS SIX FURLONGS IN 1:13.80; SHIPS TUESDAY FOR RETURN IN PENNSYLVANIA DERBY

CYPRESS, Calif. ---In his final work before he resumes his racing career in the Grade II, $1 million Pennsylvania Derby Sept. 20, 2014 Kentucky Derby and Preakness winner California Chrome drilled six furlongs in 1:13.80 Saturday morning at Los Alamitos.

Away since finishing in a dead heat for fourth in the Belmont Stakes June 7, the California-bred son of Lucky Pulpit, who has been stabled at Los Alamitos since early in the year, turned in splits of 25.40 for the opening quarter, 49.60 for a half-mile and five furlongs in 1:01.80. According to Los Alamitos clocker Russ Hudak, California Chrome galloped out seven furlongs in 1:27.80.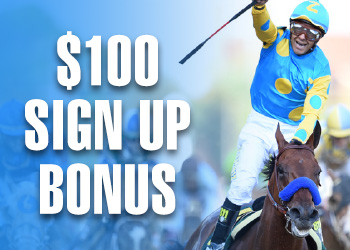 Saturday morning's work came a week after California Chrome had gone six furlongs in 1:10.37 in an afternoon move between races.
"Very nice, very nice,'' said trainer Art Sherman of the colt's latest exercise. "I thought he did it well in hand. I didn't want to go as fast today. I wanted more air into him. He kicked it in. He went the last eighth of a mile in 12 (seconds) and galloped out a mile in 1:43.''
A winner of eight of 13 and earnings of $3,532,108, California Chrome will ship to Parx Tuesday (Sept. 16) for the 1 1/8 mile Derby at the Bensalem, Pa. track.
"We'll gallop him over the track to see how he handles it, then school him, stand him in the gate, walk through the paddock, just basic stuff,'' said Sherman. "He's not going to need anything else.''