LOUISVILLE, Ky. (Wednesday, Nov. 12, 2014) – Churchill Downs Racetrack has established dates for this year's Kentucky Derby Future Wager (KDFW), and for the second consecutive year four wagering pools will be featured.

Future Wager dates for the 141st running of the Kentucky Derby Presented by Yum! Brands (Grade I) will be:

• KDFW Pool 1: Friday, Nov. 28 through Sunday, Nov. 30 (22 weeks in advance of Derby) • KDFW Pool 2: Friday, Feb. 6 through Sunday, Feb. 8 (12 weeks in advance of Derby)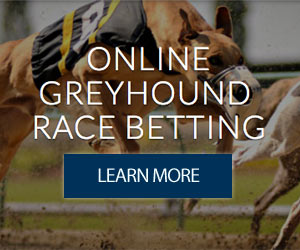 • KDFW Pool 3: Friday, Feb. 27 through Sunday, March 1 (nine weeks in advance of Derby) • KDFW Pool 4: Friday, March 27 through Sunday, March 29 (five weeks in advance of Derby)
Each pool will be open for three days starting on a Friday at noon (all times Eastern) and closing on Sunday at 6 p.m.
The Kentucky Oaks Future Wager (KOFW) for 3-year-old fillies will run concurrently with KDFW Pool 3 from Friday, Feb. 27 through Sunday, March 1, but will close a half-hour later at 6:30 p.m.
Inaugurated in 1999, the Kentucky Derby Future Wager will be offered for the 17th consecutive year. The Kentucky Oaks Future Wager, introduced in 2003, is entering its 13th year.
The Future Wagers offer racing fans an opportunity to wager on potential contenders well in advance of those races at odds that could be significantly more attractive than those available on the days. For example, California Chrome was the 5-2 favorite on Derby Day this year and paid $7 to win, but the payoffs in KDFW Pools 2-4 were significantly greater: $63.40 (Pool 2), $67.60 (Pool 3) and $20.80 (Pool 4). Additionally, he paid $3.60 as part of the pari-mutuel field in Pool 1. Also, Untapable won the Oaks as the even-money favorite ($4) on race day but generated a $12 win-payoff in the KOFW.
The Future Wager is a $2 minimum win bet, and exacta betting also is offered. The minimum exacta wager is $2 but is available in $1 increments in the form of an exacta box or wheel or part-wheel combinations that total at least $2.
Each pool will feature 24 wagering interests that include 23 individual horses and a pari-mutuel field known by many fans as the "All Others" bet. No scratches or betting refunds are permitted in either wager but wagering on an individual horse will be suspended immediately if Churchill Downs determines that injury, illness or other circumstance revealed during a pool would prevent a horse from competing in their respective race.
The fields for the Future Wager pools will be selected by a committee and will be announced on the Tuesday preceding the start of the wager. Real-time odds will be presented on KentuckyDerby.com.
Betting on the four KDFW pools last year totaled $1,324,466 – $273,174 in Pool 1; $380,249 in Pool 2; $334,326 in Pool 3; and $336,717 in Pool 4 – plus another $81,234 was wagered on the KOFW.
The $2 million Kentucky Derby Presented by Yum! Brands (GI) for 3-year-olds at 1 ¼ miles will be staged Saturday, May 2. The 141st running of the $1 million Longines Kentucky Oaks (GI) for 3-year-old fillies at 1 1/8 miles goes on Friday, May 1.