Jerry Hollendorfer, winning trainer of Songbird (No. 1): "We thought we were going to get tested and we thought [jockey] Julien [Leparoux] would send [Carina Mia] at us early, which he did. We got a chance to test our filly and she dug in. Great race from [trainer] Billy [Mott]'s filly, too."

"We came here because we thought these two races here would fit into our program if we could do it. We had a good trip over and got lucky and prevailed, so we're very pleased to win the race."

"I'm not superstitious. I was trying to think positive. This is a very difficult place to win races, and that's because there are great horses and great trainers here."

Mike Smith, winning jockey aboard Songbird (No. 1): "): "I asked her more than I've ever had to. I take my hat off to Carina Mia, she made her run a little bit. But once I got going, I was comfortable. This is a tough place to just step into town - especially when you're coming from the west coast, the humidity factor is what it is; the air is so much thicker here. It gets to me as a rider, so I can't imagine a horse."

On the challenge from Carina Mia: "Songbird's got a big, beautiful stride. I didn't panic. The more [Carina Mia] got on top of her, the more it made her aggressive. I got after her a couple times right then, and that was pretty much it. I was surprised at how at the end she was actually pulling away again. But I knew at some point that Carina Mia was going to give me a serious test, an acid test, and she did - she made her do something she never had to do before. We'll see what happens. A lot of times, a true champion, this will move them up. This was the first time someone got inside of her gut. A lot of times it'll really move them up, and if that happens, oh my. If this race moves her up like I think it will, there's no telling how good this filly is."

On where she ranks among the great fillies and mares he has ridden: "She was already in my top five and she just climbed up about two more notches. She's very young yet, she has a lot left to do. She's so special, but I don't want to stop and think about it because it scares me. I don't want to let up. I want to keep my nose to the grindstone. We've got a job to do."

Rick Porter, winning owner of Songbird (No. 1): "This is where we needed to go. I love Saratoga No. 1, and No. 2, we needed to face the best fillies in the country. All time, this ranks second behind Hard Spun's win in the [2007] King's Bishop. But it was the best to watch!"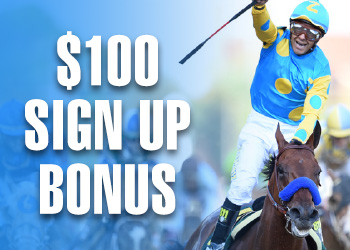 Bill Mott, trainer of second-place finisher Carina Mia (No. 2):"She ran well. I mean, she did what we asked her to do, she laid close. We took it to her leaving the three-eighths pole; it looked like when they turned from home we were in for the shot, but the other filly had a little too much left. She's definitely has some stamina that the others don't. She's a top filly and I'm definitely impressed. I don't think it's any disgrace or embarrassment to run second to Songbird. We tried her and we had our chance and we have no excuse, she was doing great going into it. She ran the way we envisioned it, we couldn't have written this out on paper any better." Julien Leparoux, jockey aboard second-place finisher Carina Mia (No. 2): "At the quarter pole I thought that I might win the race, but I was second best today. At that one point, I thought I got her but she [Songbird] switched on again. Songbird is a champion, champions are supposed to do that and my filly [Carina Mia] ran a huge race."