If Walner's six rivals last week felt as though they were run over when the returning Dan Patch Award winner made his seasonal debut with a 7-1/2 length victory in 1:51.1, it's no wonder.
"You sit behind him and it feels like you're driving a Corvette with a Mack truck engine," Walner's driver, Tim Tetrick, said after the win. "He's ready to rock."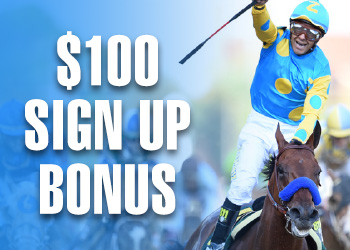 Walner's time, which came in a conditioned race at the Meadowlands, equaled filly Ariana G's mark for the fastest mile by a 3-year-old trotter this year. Walner returns to action Saturday when he competes in the first of two divisions of the Stanley Dancer Memorial for 3-year-old male trotters at the Meadowlands.
The Dancer is part of a stakes-filled card that includes the $738,550 Crawford Farms Meadowlands Pace for 3-year-old pacers and the $458,750 Hambletonian Maturity for 4-year-old trotters, both of which will be broadcast live from 9-10 p.m. on cable's SNY. Ariana G also will be in action in the first of two divisions of the Delvin Miller Memorial for 3-year-old female trotters. First race post time is 6:30 p.m.
Walner brings a six-race win streak dating back to September to the Dancer, which is one of three remaining open stakes prior to the $1 million Hambletonian on Aug. 5 at the Meadowlands. The colt has won eight of nine career races and earned $490,537 for owner Ken Jacobs and trainer Linda Toscano.
Photo by Lisa Photo
No horse has been nearer than three lengths of Walner at the finish of any race during his win streak and his average victory margin during that span is nearly 5-1/2 lengths.
"Honestly, right now it's Walner and then the rest of us," said trainer Ron Burke, who is sending three horses to the Dancer. "Somebody's got to step up, or he's got to step back."
Tetrick and Toscano have each won one Hambletonian, which came as a team with Market Share in 2012. Toscano also trained Walner's sire, Chapter Seven, who finished fourth in the 2011 Hambletonian. A year later, the Toscano-Tetrick combination led Chapter Seven to Horse of the Year honors.
"Hopefully (Walner) can make his father proud," Tetrick said. "I know he's making me proud so far.
"I'm very excited. It's good to be in those shoes and have that opportunity to race those good horses. I've got a good horse here and hopefully nothing happens, knock on wood, and I do my job right. He's got a full stakes schedule from here on out. We got a little slow start, but I think he's going to make up for it."
Walner, who is out of the O'Brien Award-winning mare Random Destiny, was purchased for $90,000 at the 2015 Lexington Selected Sale. He will start his $159,000 Dancer division from post eight in an eight-horse field. He is one of seven Hambletonian eligible horses in the race, with Bill's Man, Southwind Woody, King On The Hill, Muscles Jared, Sortie, and Devious Man.
Devious Man, trained by Julie Miller, has won four of five races this season and enters the Dancer off a win in the Earl Beal Jr. Memorial.
The second Dancer division, with nine horses and a purse of $161,500, includes Hambletonian hopefuls Long Tom and What The Hill, who both have won three of four starts this year. Other Hambletonian eligibles in the field are Rubio, Such An Angel, Stealth Hanover, Fly On, Shake It Off Lindy, and Southwind Cobra.
What The Hill, who won last year's Peter Haughton Memorial at the Meadowlands, is making his first start since finishing third on June 2 in this year's New Jersey Sire Stakes championship behind Long Tom and King On The Hill. He won a qualifier in 1:52.4 on July 8 at the Big M.
The colt is one of the three Dancer entrants from the Burke stable.
"He got real sick and it took a while for him to get over it," Burke said. "Hopefully we got it out of the way and now we can get him ready and push toward the Hambo. It seems like he's back good. He should be pretty close to perfect this week. Hopefully he'll be ready to go."
Burke's remaining Dancer horses are Southwind Cobra, who starts from post nine in the second division, and Southwind Woody, who leaves from post two in the first. Southwind Cobra is winless in eight races this year while Southwind Woody is 1-for-11.
"Woody adds Lasix," Burke said. "This is a big step up for him. He tends to follow these horses, but not pass them. I'm hoping maybe Lasix will get him over it.
"Cobra since we took the hobbles off seems a little better, but the draw really didn't help him."
For Saturday's complete Meadowlands card, click here. For a look at Meadowlands Pace night at a glance, click here.
ROAD TO THE HAMBLETONIAN A look at open stakes for 3-year-old male trotters and state-restricted stakes featuring Hambletonian eligibles Date – Track – Event – First – Second – Third May 6 – Freehold – Dexter Cup – Lord Cromwell – Gustavo Fring – Southwind Cobra May 19 – Meadowlands – NJSS – Long Tom – Yes Mickey – Deacon Tony May 19 – Meadowlands – NJSS – What The Hill – Southwind Cobra – New Jersey Viking May 20 – The Meadows – PASS – Sortie – Giveitgasandgo – High Glider May 20 – The Meadows – PASS – Andy M – Gustavo Fring – Stealth Hanover May 20 – The Meadows – PASS – Common Parlance – Brown Bear – Brand New Key May 29 – Vernon – NYSS – Stick With Me Kid – Bill's Man – Top Flight Angel May 29 – Vernon – NYSS – Devious Man – Lord Cromwell – Aces And Eights May 29 – Vernon – NYSS – Enterprise – Swell Chap – Meetmeinthemiddle June 2 – Meadowlands – NJSS Final – Long Tom – King On The Hill – What The Hill June 3 – The Meadows – Currier & Ives – Fraser Ridge – Meme Hanover – Muay Hanover June 3 – The Meadows – Currier & Ives – Moonshiner Hanover – Giveitgasandgo – Lars Perry June 3 – The Meadows – Currier & Ives – Sortie – Dover Dan – Always A Good Time June 9 – Mohawk – Goodtimes Elim – International Moni – Guardian Angel As – Jake June 9 – Mohawk – Goodtimes Elim – Enterprise – AWOL Hanover – Shake It Off Lindy June 9 – Vernon – EBC Elim – Bill's Man – Such An Angel – Stick With Me Kid June 9 – Vernon – EBC Elim – Devious Man – Swell Chap – Lord Cromwell June 10 – Pocono – PASS – Rubio – Muscles Jared – DiOggi June 10 – Pocono – PASS – Dover Dan – Moonshiner Hanover – Sir John F June 10 – Pocono – PASS – Giveitgasandgo – President Lindy – Andy M June 17 – Mohawk – Goodtimes – International Moni – Mass Production – Seven And Seven June 18 – Vernon – Empire Breeders Classic – Devious Man – Bill's Man – Stick With Me Kid June 24 – Pocono – Beal Elimination – Long Tom – Sortie – Lucky Matter June 24 – Pocono – Beal Elimination – Perfect Spirit – Devious Man – Dover Dan June 24 – Pocono – Beal Elimination – Ariana G* – Bill's Man – Moonshiner Hanover July 1 – Pocono – Earl Beal Jr. Memorial – Devious Man – Long Tom – Ariana G* July 9 – Pocono – PA All Stars – Two AM – Moonshiner Hanover – DiOggi July 9 – Pocono – PA All Stars – Dover Dan – Andy M – Shake It Off Lindy July 9 – Pocono – PA All Stars – Giveitgasandgo – Explosive Ridge – Common Parlance July 9 – Pocono – PA All Stars – Thisguyisonfire – Sir John F – Ataboy Hanover July 15 – Meadowlands – Stanley Dancer Memorial – July 22 – Meadowlands – Tompkins-Geers – July 29 – Meadowlands – Reynolds – Aug. 5 – Meadowlands – Hambletonian – Hambletonian eligible in bold *Filly; also eligible to Hambletonian Oaks