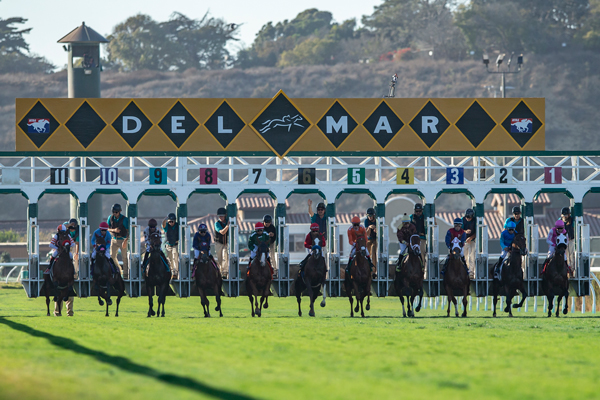 Despite losing two racing days to a pair of winter-like storms, Del Mar completed its sixth fall race meeting on a series of high notes that included a stellar final weekend with terrific turf racing, offering the country's top wagering signal for the month of November and registering a record increase in daily average wagering.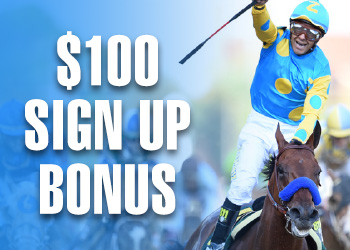 Notably, the track's wagering over the 13 days established a new standard for the autumn's Bing Crosby Season with daily average handle climbing by 8.9% to $11,291,574. Previously, the best wagering mark posted during the fall sessions was the $11,004,979 recorded during the 14-day meet in 2017. Total handle this year was $146,790,457.
Additionally, daily average attendance matched last year's figures at 4,627 per day.
Tom Robbins, the track's executive vice president for racing, hailed the efforts of the many individuals involved in making the meet a success.
"First and foremost, we greatly appreciate the support of our horsemen," he said. "Working with them we put on a quality product that the wagering public responded to very positively. For the first time during our fall meets we had to deal with inclement weather, but I am delighted with how both of our surfaces performed. We send out well-deserved special salutes to Dennis Moore, who handles our main track, and Leif Dickinson, who oversees our turf course."
Responding to the weather, the track's racing office reshuffled its stakes slate and presented seven Graded grass races over its final two days, offering fans a Breeders' Cup-like atmosphere with a lineup of east coast runners, riders and trainers shipping in to take a shot at $1.3 million in purses. Among those stakes were a pair of Grade Is – the $300,000 Hollywood Derby (won by locally-owned and bred Mo Forza) and the $300,000 Matriarch Stakes (captured by the invading top filly Got Stormy). The seaside racing headquarters presented a total of 14 stakes races during the stand.
Even with inclement weather that is rare for San Diego, the track was able to muster a field-size number of 7.4 per race, which registered favorably when compared to 2018's 7.7 total.
Del Mar's jockey race went right down to the final day of action with last fall's riding champ, Drayden Van Dyke, and newcomer Abel Cedillo tied for the top spot. At the end of the day it was Cedillo, the native of Guatemala who switched his business from Northern to Southern California this year, who claimed the crown 13 winners to 12 for Van Dyke. In the training ranks, Richard Baltas was the clear victor after saddling 11 winners to take his first fall title. Previously, he had shared a summer training crown with Phil D'Amato in 2017.The top owner at the 2019 fall session was Gary Barber of Los Angeles with $246,171 in purses, most of it garnered on closing day when his crackerjack filly Got Stormy captured the $300,000, Grade I Matriarch Stakes. The top owner by number of wins at the meet was Hronis Racing with four trips to the winner's circle.
During the fall season, Del Mar became one of a half-dozen major industry members in founding the Thoroughbred Safety Coalition, a group that will implement a series of significant safety, medication, operational and integrity guidelines across Thoroughbred racing to ensure the well-being of horses and jockeys and increase transparency and accountability.
"We are pleased with the results of our fall season," said Del Mar's president and chief operating officer, Josh Rubinstein. "It is a meeting that continues to grow stronger. Next year we'll expand a week to five weeks total. And, of course, in 2021 our fall meet will host the Breeders' Cup once more."