ALL-STAR CAST OF JOCKEYS AND TRAINERS HIGHLIGHTS 2015-16 MEET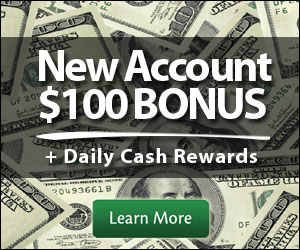 A combination of a star-studded jockey colony and renowned trainer roster highlights what looks to be a promising and exciting 144th thoroughbred racing season at Fair Grounds Race Course & Slots.
With defending champion jockey James Graham shifting his tack to California, the rider title appears up for grabs in 2015-16. All three members of the three-way tie for second last season – Miguel Mena, Florent Geroux and Francisco Torres – return this season and are joined by returning veterans Richard Eramia, Robby Albarado, Willie Martinez, Brian Hernandez Jr. and Jamie Theriot.
Talented journeymen who did not base themselves at the Fair Grounds last year, but are looking to do so this season include Shaun Bridgmohan, Manny Esquivel, Leandro Goncalves, Colby Hernandez, Israel Ocampo, Jose Valdivia Jr., Jerome Lermyte and Jesus Castanon.
Riders of intrigue for the 2015 season include Mitchell Murrill, who carried a bug during the entirety of the 2014-15 meet and then went on to finish a close second in the rankings at Arlington, as well as seven-time Breeders' Cup-winning multiple classic winner Patrick Valenzuela, who returns to the saddle for the first time since January 2014.
Trainer Tom Amoss, who won his 11th Fair Grounds title in March with a six-win margin over Bret Calhoun, returns to his native city and looks for another productive meet. Calhoun, as well as upstart Joe Sharp – third in his first Fair Grounds season as a head trainer – return with full barns and are expected to be formidable over the winter.
Larry Jones, whose charge I'm a Chatterbox was the co-horse of the meet in 2014-15, also returns after finishing second in purses earned last year and easily leading in purses earned per start ($13,604). The burgeoning and talented young careers of Ron Faucheux, Tim Glyshaw and Brad Cox will be on display this season, with Cox – who won at a 27% clip in 2014-15 – more than doubling his stalls.
Veterans Steve Asmussen, Al Stall Jr., Mike Stidham, Neil Howard, Hugh Robertson, Karl Broberg, Michelle Lovell, Eddie Johnston, Louie Roussel III, Dallas Stewart, Mike Maker and Wayne Catalano are among the many powerful outfits poised to make a dent on a meet that is flush with top-notch returning conditioners.
New on the scene for 2015-16 will be Roger Brueggemann and Dallas Keen, who will be two of the four local trainers expected to have runners for the powerful Midwest Thoroughbreds operation. The former has a full barn, including Arlington Million winner The Pizza Man, focused at what will be the seasoned conditioner's first New Orleans winter.
Last season's champion owner Maggi Moss will go after her sixth consecutive title in 2015-16. With most of her local horses with Amoss again this season, she will look to improve upon a season that saw her win 15 times and earn $437,695 in purses. Midwest Thoroughbreds, Keith Plaisance and the team of Al and Bill Ulwelling appear capable of giving her a literal run for the money in the owner's rankings.