• Girvin, Cool Arrow Give Sharp a One-Two Punch in Risen Star • Souper Tapit Superb on Debut for Casse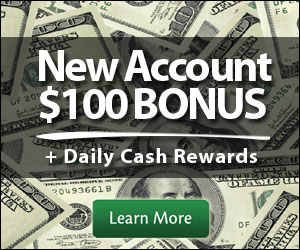 • Daria's Angel Impressive in Graduation • Green Mask After Another Stakes Win in Colonel Power • Farrell and Valadorna Top Work Tab; Risen Star Runners Drill
GIRVIN, COOL ARROW GIVE SHARP A ONE-TWO PUNCH IN RISEN STAR
The Grade II $400,000 Risen Star Stakes features a pair of Joe Sharp trainees — Girvin and Cool Arrow — who bear watching and respecting for different reasons. Cool Arrow, by white-hot sire Into Mischief, is a proven commodity. In six career starts, he has won three races and annexed two stakes events. Last out, in the $300,000 Springboard Mile at Remington Park, he easily wired a field of 12 by 3½ lengths. Ridden by Luis Saez that day, he gets the services of his cousin Gabriel for the first time on Saturday.
"Cool Arrow has done everything we have asked of him," Sharp said. "He has the experience edge on Girvin. He will likely be more forwardly placed, because that's how he likes to run. I think Girvin is still figuring out where he wants to be in the race, but I like how he settled last time behind horses.
"I'm pretty confident in both horses, physically," Sharp continued. "They're talented horses. I don't ever like the one-hole (Girvin's post), but with him it should be okay. It's better than 14 and he's quick enough to get out of there. (Jockey) Brian (Hernandez, Jr.) is comfortable with him and he's a gritty, game horse. I really like him."
Girvin, by Tale of Ekati and a $130,000 Fasig-Tipton Kentucky October purchase, enters the Risen Star on a by-design three-week break after running a bang-up second in the grassy $50,000 Keith Gee Memorial earlier this month. Racing over a surface he did not necessarily relish, he settled and flew home in the one-mile event, creating a nice bridge between his six-furlong main track debut in which he out-gamed highly touted next-out victor Excitations by a head.
SOUPER TAPIT SUPERB ON DEBUT FOR CASSE
There was a bit of buzz surrounding Live Oak Stud's homebred Souper Tapit as the good-looking 3-year-old son of leading sire Tapit and Grade I winner Zo Impressive neared his first start at Fair Grounds Race Course & Slots on Sunday— and it was not all positive. Known to be very talented and swift in his drills, the emblazoned chestnut has a wild streak. In his gate drills, he repeatedly took left-hand turns or simply decided to barely break at all.
A playful, high-energy horse, he appears to have reveled in the patient handling of conditioner Mark Casse and New Orleans-based assistant David Carroll, proving victorious at first asking in a mile and 70-yard maiden on Saturday afternoon.
Breaking slowly and with his head slightly in the air, Souper Tapit trailed the field of nine sophomores by 11 lengths in the backstretch. Settled into a methodical stride by leading jockey Florent Geroux, he made an eye-catching move with his pilot motionless on the turn, passing the entire field from the half-mile pole to the quarter pole. Reaching the front at the top of the lane, he then held off well-regarded Brendan Walsh trainee Multiplier, who came menacingly to him at the three-sixteenths-pole. The pair sprinted away from the remaining seven and hit the wire a neck apart, while 7¼ lengths clear of Combat Controller in third.
The victory was the second high-profile win of the week for Casse and team, as they sent out John C. Oxley's impeccably bred 4-year-old Tour de Force — a $1.35 million purchase — to a second consecutive tally in three lifetime starts, which have all taken place this season. The half-brother to Grade I winner and solid sire Majestic Warrior will likely head up the allowance ranks next out in a second-level event on Mar. 17.
"We're really excited about both Souper Tapit and Tour de Force and David has done a great job for us down in New Orleans," Casse said. "They both have the potential to be superstars. One of the reasons we ran (Souper Tapit) long first was because we knew he would be slow away from the gate and would need more time to make that up. It takes a very good horse to run around horses six-wide between the half-mile and quarter-pole like he did.
"We didn't know how he would react if he made the lead too early," Casse continued. "He sees everything, he has a lot of energy and always looking for a reason to be bad. I was impressed when that horse came to him from there and four things: one, he was able to hold him off, two, he was fluttering his ears back and forth at the wire, which tells me he was not all that tired, three, I like the way the two drew away from the field, and four, his gallop out was amazing. He was having a good time."
A good time, indeed. Caught somewhere between scary and hilarious was seeing the promising colt attempt to dump Geroux on the backside after galloping out, appearing to want to head to the three-quarters gap and back to his barn. Given an escort from the outrider back to the winner's circle, the colt was as professional as can be when getting his picture taken — something that may likely happen many times more.
"He's a very nice horse, obviously, and he's still learning," Geroux said. "We wanted to give him a good education today. He broke a step slow, but he's pretty professional. He took the dirt very well and was well-educated in the morning. The goal was to break, sit, finish and teach himself for the long run. He started to look for horses, but when he saw (Multiplier), he kicked in again. He is mentally still learning, but he has a lot of talent."
"The key with him is baby steps," Casse concluded. "If he can stay healthy, we could have a lot of fun with him. Horses like him and Tour de Force have flourished at the Fair Grounds and the track has been very good to us."
DARIA'S ANGEL IMPRESSES IN GRADUATION
As much hype that surrounded the graduation of Souper Tapit two races prior in the male division of the mile and 70-yard maidens, the fillies' heat featured a processional from Wayne Sanders and Larry Hirsch's Daria's Angel. An athletic daughter from the freshman crop of Gemologist, the dark bay filly ticked off compfortable fractions of 24 and 48 flat before opening up turning for home. A comfortable winner under Florent Geroux, the Bret Calhoun trainee pulled up eight lengths to the good of eight others at odds of 9-2.
"We have always liked her a lot," Calhoun said. "The plan was to stretch her out obviously because of her pedigree, but she had an issue with her eye last time and couldn't run. That was impressive."
Daria's Angel's time of 1:43.24 was .35 seconds quicker than Souper Tapit and completed under significantly less urging. Her 102 Equibase Speed Figure reflected such, in comparison to her male counterpart's 98. A $45,000 Keeneland September 2015 Yearling Sale purchase, Daria's Angel is out of the Indian Charlie mare R Charlie's Angel, who won multiple minor stakes races going sprint and route distances in the southwest.
GREEN MASK AFTER ANOTHER STAKES WIN COLONEL POWER
It would only be appropriate for a horse named Green Mask to be one of the favorites during Mardi Gras weekend at New Orleans' Fair Grounds Race Course & Slots. The son of Mizzen Mast is set to make his 6-year-old bow in the $50,000 Colonel Power Stakes and is the decided favorite on the strength of his win at the same 5½-furlong turf and class conditions last out in the $75,000 Bonapaw Stakes on Dec. 17. The Colonel Power is the first of six stakes races on Saturday's card, including four graded events and top preps for the Kentucky Oaks and Kentucky Derby.
"He's doing very well and training really well right now," Cox said. "His work has been excellent and I really like his chances on Saturday. Robby (Albarado) rides him so well.
"I gave him a little bit of a lighter schedule after the last race, but he didn't miss any training," Cox continued. "He's fit and ready and I feel good about the race. Dubai is a possibility, but I think it might be better to go to Keeneland for the Shakertown — but we haven't ruled out Dubai."
A possible trip to Dubai for the five-time winner of $600,916 would be for the Group I $1,000,000 Al Quoz Sprint at Meydan on Mar. 25 — a race in which he finished third two years ago. Now contested over six furlongs on a straight turf course, it may be even more appealing for a gelding whose best efforts are at the difficult-to-find six-to-seven furlong turf trip. The Al Quoz is the second leg of 10 fixtures in the Global Sprint Challenge.
The Grade II Shakertown is contested at Keeneland going 5 1/2 furlongs and carries a $200,000 purse on Apr. 8.
FARRELL AND VALADORNA TOP WORK TAB; RISEN STAR RUNNERS DRILL
Coffeepot Stables' Farrell and Stonestreet Stables' Valadorna — both homebreds — put in their final drills for the highly anticipated clash in Saturday's Grade II $200,000 Rachel Alexandra on Sunday morning. Farrell, trained by Wayne Catalano, worked five furlongs in a sharp 59.80, while Mark Casse-trained Valadorna worked a half-mile in 48.80. Neither filly had much of a gallop-out. Casse also sent out Grade III-placed local winner Takeoff to drill a half-mile in 49 flat for his go in the Grade II $400,000 Risen Star Stakes for owner John C. Oxley.
"We had pushed the work back a day," said David Carroll, assistant to Casse. "I wanted a fast track and I was very pleased. The track was perfect and I was very happy with how she did it. Physically and mentally she's been a little bit sharper. I'm looking to see her move forward. While we'd love to win the Rachel Alexandra, we know this is a prep."
Naveed Chowhan's Gris Gris, who drew the outside in the seven-filly Rachel Alexandra field, drilled a smart half-mile in 48.60 for trainer Bernie Flint. Third last out in the Listed $145,000 Silverbulletday Stakes, the daughter of Spring At Last is expected to be a pace presence in the Rachel Alexandra.
Klaravich Stables and Bill Lawrence's Shareholder Value, entered in the Risen Star, worked a half-mile in 48.60 on Sunday morning for trainer Tom Amoss. A local allowance winner, the son of Uncle Mo was a gaining fifth last out in the Lecomte, beaten less than three lengths over the muddy, sealed track.
"The work went well," Amoss said. "It was similar to his pre-race breeze before the Lecomte and I thought he did fine. I'm not worried about how he's doing right now, I'm more concerned about this field. It's a really great field of 3-year-olds. I looked at other races and there isn't anything. This is where he'll race and I think he'll run well."
Perhaps the buzz horse for the Risen Star, e Five Racing Thoroughbreds' Local Hero drilled an easy half-mile in 50.20 for trainer Steve Asmussen. The good-looking son of Hard Spun exits a two-turn romp over this surface in late January that pleased speed figure fans.
Steve Landers Racing's Dazzling Gem worked a half-mile in a swift 47.60 — second-best of 102 works — for trainer Brad Cox. He runs in the Grade III $125,000 Mineshaft Handicap on Saturday.
Kitten's Roar, a winner last out in the $75,000 Marie G. Krantz Memorial on Jan. 21, signaled her readiness for a repeat performance in Saturday's $75,000 Daisy Devine Stakes at the same conditions with a half-mile move in 48.40 for trainer Mike Maker and owners Kenneth and Sarah Ramsey.
Empyrean Stables and Two Princesses' Listed stakes winner Diadura returned to the tab for the first time since finishing off the board in the Grade I Alcibiades Stakes on Oct. 7, working three furlongs in 38 flat for trainer Mike Stidham.