Three Turf Races, $100,000 Guaranteed Pool, Free Pat Performances

LAUREL, MD – Friday's Stronach 5, with an industry-low 12-percent takeout and a $100,000 guaranteed pool, will include three turf races – two from Gulfstream Park – and will kick off at 5:08 p.m. with a field of eight juveniles going 5 ½ furlongs at Santa Anita Park.

After the Stronach 5 begins in California the sequence will head to Laurel Park for a turf event for optional claimers before going to Gulfstream and Golden Gate Fields. The national pick 5 will conclude with Gulfstream's ninth race, a $40,000 maiden claiming event at a mile on the turf.

Stronach 5 Past Performances: http://www.laurelpark.com/sites/www.laurelpark.com/files/Stronach_5_May_31.pdf

Stronach 5 All-Star Ticket: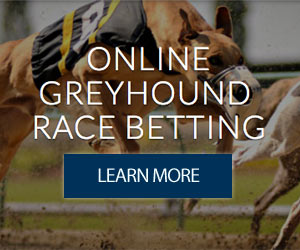 https://youtu.be/5VuIlk-tHgU
Friday's Stronach 5 sequence
● Leg One – Santa Anita 3rd Race – (12 entries, 5 ½ furlongs) 5:08 ET, 2:08 PT ● Leg Two – Laurel Park 9th Race – (12 entries, 5 furlongs turf) 5:20 ET, 2:20 PT ● Leg Three –Gulfstream park 7th Race – (10 entries, 7 1/2 furlongs turf) 5:28 ET, 2:28 PT ● Leg Four –Golden Gate Fields 5th Race– (8 entries, 5 furlongs) 5:55 ET, 3:55 PT ● Leg Five –Gulfstream Park 9th Race – (9 entries, one mile turf) 6:33 ET, 3:33 PT
The minimum wager on the multi-race, multi-track Stronach 5 is $1. If there are no tickets with five winners, the entire pool will be carried over to the next Friday.
For the Stronach 5, if a change in racing surface is made after the wagering closes, each selection on any ticket will be considered a winning selection. If a betting interest is scratched, that selection will be substituted with the favorite in the win pool when wagering closes.
The Maryland Jockey Club serves as host of the Stronach 5.