Rosario Looking at Florida Derby (G1) Week Return to Riding Hernandez Released from Hospital Sunday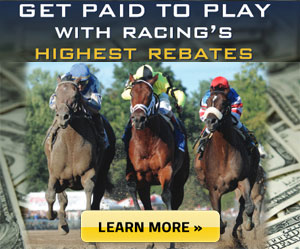 Mohaymen Returns to Work Tab Friday at Palm Meadows
HALLANDALE BEACH, FL – Joel Rosario, one of two jockeys hospitalized following a Feb. 20 spill at Gulfstream Park, is nearing a return that could have him riding the week of the $1 million Florida Derby (G1) April 2, the final weekend of the 2015-16 Championship Meet.
Rosario's agent, Ron Anderson, said Thursday that the 31-year-old rider is scheduled to begin rehabilitation next week for a broken wrist suffered during the $75,000 Melody of Colors Stakes.
"Joel will start rehab on [March] 20th and is due to ride about 10 days after that," Anderson said. "So, in theory, we could ride Derby week seeing how things go. He was lucky. He had a clean break."
Anderson likened the injury to one suffered by his former client, retired Hall of Fame jockey Jerry Bailey, who broke his wrist after falling off a ladder while installing storm shutters to protect his Davie home from Hurricane Frances in September 2004. Bailey missed six weeks but returned in time to ride in the Breeders' Cup at Lone Star Park.
"The same exact doctor that performed his surgery also operated on Joel," he said. "It was a clean break and they didn't see any complications. All they did was go in and plate it which speeds up the situation. It was a horrendous accident."
Rosario, Rafael Hernandez and Edgard Zayas were all unseated from their mounts in the Melody of Colors, a five-furlong turf sprint for 3-year-old fillies. Brandy's Girl, with Hernandez up, fell shortly after entering the stretch and Rosario, aboard Kandoo, tumbled over the fallen horse and rider.
Hernandez was taken to Memorial Regional Hospital in Hollywood and was later joined by Rosario, who initially walked off the track with Zayas despite having his helmet split in two pieces. Zayas missed one day with a sore ankle.
Rosario ranks fourth at the Championship Meet with $1.6 million in purse earnings and is tied for sixth with 35 victories, five of them in stakes, including the Forward Gal (G2), Dania Beach (G3) and Suwannee River (G3).
"We were hoping for the best, obviously. Years ago, a top orthopedic doctor in California told me that jockeys heal quicker than any other athlete or person because they're so fit," Anderson said. "Joel is an amazing athlete. You see what he does on the track, but to even just grab his arm, he's built like a little boxer and he's really fit. That really aids in the recuperation process."
Hernandez Released from Hospital Sunday
Rafael Hernandez was released from the hospital Sunday and is scheduled to start physical therapy shortly, reported his agent Cliff Collier Thursday,
The veteran jockey, who ranked in the top 10 with 27 victories heading into the Melody of Colors, sustained internal injuries that required the removal of a kidney. Hernandez, 29, also sustained multiple fractures in his collarbone and three broken ribs, said Collier.
"He got out of the hospital Sunday and he went to get a check-up on his kidney [Wednesday] and that went good," he said. "He has to do therapy on his shoulder. He had 10 screws put into his collarbone."
Collier said Hernandez's spirits have been improving, noting that his client could start getting on horses as soon as June.
Mohaymen Returns to Work Tab Friday at Palm Meadows
Trainer Kiaran McLaughlin said Shadwell Stable's undefeated multiple Grade 2 winner Mohaymen, the leading 3-year-old prospect on the East Coast, will return to the work tab Friday morning at Palm Meadows, Gulfstream Park's satellite training facility in Palm Beach County.
It will be the first work for Mohaymen since winning the $400,000 Xpressbet.com Fountain of Youth (G2) Feb. 27, his fifth straight victory to open his career. He kicked off his sophomore season in the $350,000 Holy Bull (G2) Jan. 30 at Gulfstream.
Mohaymen is set to make his next start in the Florida Derby, which is shaping up to be a showdown with unbeaten California invader Nyquist. The champion 2-year-old male of 2015 trained by Doug O'Neill, he is scheduled to arrive in South Florida on March 28.