Castellano Back Where It All Began Saturday All Included Makes Florida Debut In Tropical Turf (G3)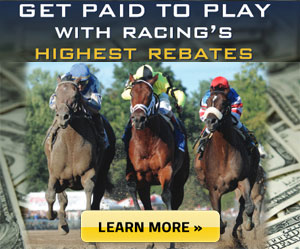 Distorted Beauty Seeks to Make Big Sister Proud in My Charmer (G3)
HALLANDALE BEACH, FL - Two-time reigning Eclipse Award winner Javier Castellano, aiming for his fifth straight Gulfstream Park Championship Meet riding title this winter, will make a return to South Florida with three mounts on Saturday's 10-race program at Gulfstream Park West.
Castellano, 38, who on Nov. 15 broke the single-season earnings record he first set at Gulfstream in December 2013, is named to ride Sandiva in the $100,000 My Charmer (G3) and All Included in the $100,000 Tropical Turf Handicap (G3).
In between the stakes, Castellano has the call on Battery, a 2-year-old Bernardini colt making his second career start. All three horses are trained by Todd Pletcher, Gulfstream's 12-time defending Championship Meet titlist.
Program favorite at 9-5 in a field of 11 fillies and mares, Sandiva is making her first start since running fifth in the Just a Game (G1) June 6 at Belmont Park. Castellano won the Tropical Park Oaks and Suwannee River (G3) on her during the 2014-15 Championship Meet.
"Sandiva is a good filly," Castellano said. "She hasn't run for a little while but I'm looking forward to her showing improvement and getting back to her form. I have a lot of confidence in the filly. She's training so well. Todd always does such a great job with horses coming off a layoff. Hopefully I have a good trip."
All Included is second choice on the morning line at 7-2 in the Tropical Turf, his fourth attempt at a graded stakes. Third in the Bernard Baruch (G2) this summer, the 4-year-old colt is undefeated in three races under Castellano.
"All Included is a nice horse, very straightforward," Castellano said. "He has good tactical speed and you can put him wherever you want. Hopefully, I have a good day that day."
Saturday marks a return to the track where Castellano kicked off his North American career after coming to the U.S. from Venezuela in June 1997. It is where he won his first graded stakes, the 1998 What a Pleasure (G3) and won his first meet championships in 1999-2000 and 2000-01.
"I have a lot of good memories. It was my first stop in the United States when I came in 1997," Castellano said. "That's basically where I built on my name. I was able to make my name as a young rider and the people there were very good to me. They gave me a lot of support. I am grateful to those people to give me such a great opportunity to ride good horses. I am very thankful for that. I never forgot where I come from, and I still keep in touch with them."
Castellano is the first jockey in Gulfstream history to win four consecutive Championship Meet titles, topping 100 each time, including a record 132 in 2013-14. He won both his 3,000th and 4,000th career races at Gulfstream, the latter on Feb. 8. He will return for opening day of the 2015-16 Championship Meet on Dec. 5.
"It is going to be another tough meet, but I am looking forward to coming back," he said.
All Included Makes Florida Debut In Tropical Turf (G3)
Coming off a pair of narrow defeats in graded stakes, Wertheimer and Frere's Grade 2-placed All Included will make his South Florida debut in Saturday's $100,000 Tropical Turf Handicap (G3).
Trained by 12-time defending Gulfstream Park Championship Meet titlist Todd Pletcher, All Included has two wins from five starts this year, both in one-mile optional claiming allowance company, most recently July 29 at Saratoga Race Course.
Since then, the 4-year-old chestnut son of Include was third, beaten 1 ¼ lengths by multiple Grade 2 winner Ironicus, in the Sept. 7 Bernard Baruch (G2) and fifth by 2 ¼ lengths in the Oct. 10 Knickerbocker (G3).
"He's been a good, steady campaigner. It seems he has the ability to have a breakthrough graded stakes win," Pletcher said. "We're just hoping for the right setup, the right trip."
In addition to his placing in the Baruch, All Included owns a 2014 Saratoga allowance win at the Tropical Turf's 1 1/16-mile distance. He was off 10 months before returning to the races in May, and has four wins from nine lifetime starts.
Javier Castellano, a winner in each of his three tries on All Included, will be back aboard.
"He's versatile in terms of the distances he can run," Pletcher said. "He just needs to work out the right trip, like most turf horses do."
Distorted Beauty Seeks to Make Big Sister Proud in My Charmer
Distorted Beauty made a strong run through the stretch and finished second in her most recent start at Belmont Park, but it was difficult for her owners and trainer to be disappointed with second money. Bloodlines Thoroughbred Partnerships and trainer Bruce Levine, after all, also took down the winner's purse when pacesetting Invading Humor held on for the victory.
"Distorted Beauty's sister won the race she was second in last time. They ran 1-2. They're actually full sisters," said Levine from his New York base. "I don't know it that's ever been done, full sisters running first and second."
It was, at least, a rare event when Invading Humor pulled off a 29-1 upset in $200,000 Ticonderoga Stakes for New York-bred fillies and mares, finishing 1 ¾ lengths ahead of little sister Distorted Beauty. The 5-year-old winner and the 4-year-old runner-up were both sired by Invasor and foaled by Very Funny.
Invading Humor has won three New York-bred stakes while amassing $500,000 in earnings, while Distorted Beauty will be seeking her first stakes victory in Saturday's $100,000 My Charmer Handicap (G3), a 1 1/16-mile turf test, at Gulfstream Park West.
"We're going to turn her out after the race, so it's going to be her last start this year. We give her the winter off, because she's a New York bred. It's basically the end of the (turf) season in New York," Levine said. "She came out of her last race really well, so we figured we'd give her one more race before she went up to Ocala for the winter."
Distorted Beauty, who has earned nearly $400,000, will seek to one-up her sister by winning a graded-stakes in the My Charmer, in which she'll be in receipt of four pounds from 121-pound co-highweights Sandiva and Kitten's Dumplings.
"The opportunities are limited. If there were a race in New York, I would have stayed home, because she gets bonus money even in the open company," said Levine, whose trainee was shipped to Gulfstream Park West early this week. "There's really no advantage to run out of town