Mongolian Saturday Picture of Health at Gulfstream After Breeders' Cup Win Racehorse or Broodmare: Decision Upcoming on Sheer Drama's Future

HALLANDALE BEACH, FL – Drawing the outermost post in a field of 14 that featured eight graded-stakes winners, including the defending champion, might not have been the biggest obstacle Mongolian Saturday had to overcome in his 15-1 upset of the Breeders' Cup Turf Sprint (G1) Oct. 31.

It was only this spring, in a previous trip to Keeneland Race Course, that the gelded 5-year-old son of Any Given Saturday became so sick that his connections feared for his life.

After spending the winter at Gulfstream Park, Mongolian Saturday was shipped to Kentucky by trainer Enebish Ganbat to prepare for the April 4 Shakertown (G3). Soon after he arrived, the Mongolian Stable color-bearer contracted pneumonia and was turned out to the owner's farm in Lexington.

"He almost died. He had something like a 105-degree temperature," Ganbat's assistant, Santiago Aragon, said Wednesday following Mongolian Saturday's return to Gulfstream Park late Tuesday morning. "The vets did a really good job to help him recover, and treated him really good. They did a great job."

Mongolian Saturday, who placed in a pair of Gulfstream stakes last winter including a third in the Mr. Prospector (G3), went three months between starts before returning at Thistledown in mid-June. He was second by a head in July's Parx Dash (G3), lost the Turf Monster (G3) Sept. 7 at Parx by a nose, and prepped for the Breeders' Cup with a second-place finish in an off-the-turf edition of the Woodford (G3) at Keeneland.

"He came back in really good shape. He started training and got some really nice muscle tone and everything," Aragon said. "He came out of his last race really good and he trained really hard. We knew he had the ability to do it. We worked really hard all year with this horse, and we had some tough, tough beats. We lost two graded stakes by not much, but at least we got the good one. It makes us really happy."

Aragon felt that breaking from the far outside was actually a benefit for Mongolian Saturday, who was ridden by Florent Geroux in the Breeders' Cup. They were able to work into a prompting position three wide behind pacesetting Ready for Rye before taking over the top spot entering the stretch. After gaining some separation from his rivals, Mongolian Saturday had enough left to hold off game multiple-stakes winner Lady Shipman to win by a neck.

"The good thing about the race was the post position. It matters a lot," said Aragon, who doubles as Mongolian Saturday's exercise rider. "This time we got the outside. The horse relaxes when he's on the outside. The other wins he's had have always been from the outside. We got a good post and stalked the leaders and Florent did a good job and relaxed him the whole way. Turning for home, he got a good kick at the end and ran really huge."

Aragon said Mongolian Saturday will winter at Gulfstream again and likely will start one more time this year, possibly in December during the first month of the 2015-16 Championship Meet. A trip abroad is also being discussed.

"We're planning to run him one or two more races and then send him to the farm and let him relax. The boss is planning to go to Royal Ascot, so we'll think about that, too," he said. "We'll see what kind of races there are. We're planning to run him on the turf the whole year. Talking with the trainer, we were going to stretch him out a little bit. Maybe we will try him here in an allowance race and see how he handles it. He's a different horse now. He's a big, strong horse and he's more relaxed, more calm. I think he'll go up to a mile. We'll see what happens."

Racehorse or Broodmare: Decision Upcoming on Sheer Drama's Future

Multiple Grade 1-winning mare Sheer Drama, who had her two-race win streak snapped in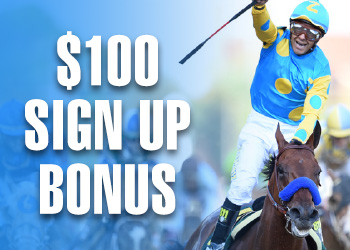 the Breeders' Cup Distaff (G1) Oct. 30, is back on owner-breeder Harold Queen's farm in Ocala, awaiting her next assignment.
Trainer David Fawkes dropped the 5-year-old Burning Roma mare off on the drive back to Gulfstream Park from Lexington, Ky., where she finished fourth, beaten 4 ½ lengths after breaking from the 13 post.
"Everything went good. I thought she ran excellent. She just drew a bad post and it compromised us," Fawkes said. "She shipped good, she trained well, she did everything right for us. Being an evenly matched race, you couldn't be compromised that much and win. Still, she ran huge. Finishing fourth and not getting beat that far, I thought it was excellent."
The Florida-bred Sheer Drama has six wins, eight seconds, one third and $1,438,840 in purse earnings from 20 lifetime starts, including graded stakes victories in the Personal Ensign (G1), Delaware Handicap (G1) and Royal Delta (G2), the latter during last winter's Championship Meet.
"She'll stay at the farm for about a month and then we'll evaluate her and decide whether he wants to bring her back or breed her," Fawkes said. "I'm hoping he leans this way."