Fellowship Returns in Juvenile Sprint Stakes East Hall Out to Defend Title in Millions Classic Preview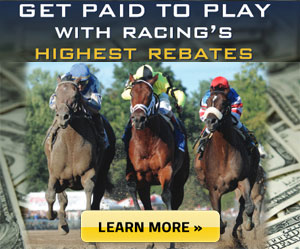 Stanley Gold, Bill Kaplan Combine for 12 Stakes Entries on Millions Preview Day
HALLANDALE BEACH, FL – Fresh off a victory in the $500,000 Florida Sire Stakes In Reality Division, Jacks or Better Farm's Fellowship will look to carry his strong form into Saturday's $100,000 Juvenile Sprint Stakes for Florida-bred 2-year-olds Saturday at Gulfstream Park West.
The Juvenile Sprint is carded as the 10th race on Saturday's Millions Preview Day program, which includes eight $100,000 stakes events for Florida-bred runners. It will be run at 6 ½ furlongs over the Miami Gardens dirt oval.
"He came out of the big race good," trainer Stanley Gold said. "I did want to try the Breeders' Cup, but that didn't work out, and so we're sitting with a horse that's ready to run."
Gold, who owns a record 18 victories in the Florida Sire Stakes' 2-year-old series (as well as an additional two in the newly added 3-year-old series this year), will send out six runners in six separate stakes Saturday, but Fellowship is the headliner off his $500,000 score Oct. 3. A son of Awesome of Course and the Demidoff mare Go Girlfriend Go, the leggy chestnut rallied from last in a field of 14 to win the In Reality, the first stakes victory of his five-race career, by a visually dominant 4 ½ lengths. Off that performance, Gold pre-entered the colt in the $2 million Breeders' Cup Juvenile (G1) at Keeneland, but the race oversubscribed, and Fellowship did not draw in.
"He was ready to run long, but we'll try to wind him back up to sprint and see what happens," Gold said. "The track (at Gulfstream Park West) doesn't usually favor front-runners, and he'll be coming off the pace, so we'll see."
Fellowship was one of three Gold starters in the In Reality and went off at the highest odds of the three, but Gold was confident in Fellowship's chances off a strong breeze the week before. The freshman has continued his strong work pattern in the weeks since his breakthrough victory, most recently working a half-mile in 47.88 seconds at Gulfstream on Oct. 31.
"He breezed three-quarters in 1:13 here (on Oct. 17 at Gold's base at Gulfstream Park), which was a good work for here, and he's had a half-mile in 47 (seconds) and change to get a little speed back into him," Gold said.
Gold will run two other juveniles and three sophomores Saturday. Silent Prayer leads the juvenile filly contingent in the Juvenile Fillies Sprint. A four-time stakes placed daughter of Brooks 'n Down, the bay filly most recently was fanned five-wide and finished fourth as the favorite in a Gulfstream Park West allowance at a mile on Oct. 22. Gold attributes the performance to a poor trip.
"They were crawling (up front) in that race, and we were not far back, but we were buried on the rail and closed in on the rail, so we were getting buried with dirt, and getting blinded," Gold said. "When (jockey Jesus Rios) tried to move up, he had horses on the outside and had to semi-check and lost some ground. Then he went to the outside and lost more ground, and it just didn't work."
After turning in a sharp half-mile work in 47.22 seconds Oct. 29, Silent Prayer has shown Gold she is primed for a rebound performance.
"Silent Prayer is doing good," he said. "I don't think it matters long or short with her. She's got speed out of the gate but she settles off the pace. She puts in a good run, and I don't think it matters if it's 6 ½ furlongs or a distance as long as you train her for it. She's got good tactical speed, she's doing good, and I think she'll run a good race. She's ready for it."
Brighton Lane, a well-bred son of Hear No Evil, will make his turf debut in the Juvenile Turf Stakes, to be contested at a mile over the Gulfstream Park West lawn. A full brother to Jackson Bend, winner of the Forego Stakes (G1) and Carter Handicap (G1), Brighton Lane followed up his maiden-breaking victory with a third-place effort in the Florida Sire Stakes Dr. Fager division but then was off the board in the Affirmed and In Reality divisions of the series.
"There's no question he wants to go long," Gold said. "He's slow out of the gate, but he finishes. His action shows me that he might like the turf. On the dirt, in two or three races in a row his eyes were closed; he was blinded. My feeling on putting him on the turf was maybe he won't get all the dirt in his eyes."
Gold's other three runners are Twotwentyfive A (Millions Turf Preview); Sing Praises (Millions Turf Sprint Preview); and Southern Barbecue (Millions Classic Preview).
"They're all doing very well right now, and they look very good physically," Gold said. East Hall Out to Defend Title in Millions Classic Preview
Trainer Bill Kaplan enters Saturday's Millions Preview Day at Gulfstream Park West with six stakes runners of his own, including H. Jack Hendricks and Roger Justice's East Hall, who will look to win the $100,000 Millions Classic Preview for the second straight year.
The 1 1/16-mile Millions Classic Preview is slated as the fifth race on Saturday's card, which includes eight stakes worth $800,000 for Florida-bred runners.
"All's well with East Hall," Kaplan said. "We got a couple of easy works into him, and he did a good job in his last race, and hopefully he'll run again like that in this race coming up."
A 4-year-old gelded son of Graeme Hall, East Hall captured the 2014 Indiana Derby (G2) before to his Millions Classic Preview Score last November, which the chestnut propelled into a runner-up finish in the Sunshine Millions Classic in January. After failing to reach the winner's circle in his seven starts following the Millions Classic Preview, albeit while running in tough company, East Hall appeared to be back in form when splitting horses and drawing off to a game 1 ¾-length victory in the Sensitive Prince Stakes at Gulfstream Park on Sept. 12.
"He just put in a good effort, but don't forget he's been running in a little bit heavier company," Kaplan said. "When he feels he can run with them, he'll just run almost anyone down."
East Hall will be joined in the gate of the Millions Classic Preview by his stablemate Yourdreamsormine, who captured the Florida Sire Stakes Unbridled division in August. The Mr. Sekiguchi colt was most recently fourth in the series' Foolish Pleasure division for 3-year-olds on Oct. 3.
In the seven-furlong Millions Distaff Preview, Kaplan will send out Moment of Delight, who most recently drew off to a commanding 6 ¼-length victory in the 1 1/16-mile Florida Sire Stakes Meadow Star division, also on Oct. 3. The 3-year-old daughter of A. P. Warrior is a proven router but seeks her first victory at the 7/8 distance, though she only missed by a nose in the 7-furlong Florida Sire Stakes Susan's Girl division as a 2-year-old last year.
"She's doing great," Kaplan said. "[The Meadow Star] was the best performance of her career so far. I don't see why she can't put in another good one. She's training great, and she won going short. She broke her maiden short, and she's run a lot of races going short. She's got enough speed to be competitive shortening up."
Kaplan also entered the multiple stakes-placed Quinnkat in the Millions Distaff Preview; his other runners are 2-year-olds. Michael G. Bernard's Danbury will contest the Juvenile Sprint, while Pinnacle Racing and Norman Stables' Chief Attraction, a dominant maiden winner at a mile who most recently finished second, beaten just ½-length, in a Gulfstream Park West allowance at that same distance on Oct. 22, will run in the Juvenile Fillies Sprint. The Forty Grams filly will turn back to a sprint for the first time since her career debut, when she finished fourth, but only beaten 1 ¾-length behind the now multiple stakes-placed Above Fashion, at 5/8 of a mile on Aug. 23.
"I still think maybe her best distance is going to be two turns, but I think this race coming up at this point fits in there, too," Kaplan said. "I think she's sharp enough of a speed horse to be competitive, and hopefully she can finish as strong.
"We're very high on her, and hopefully she can come back sprinting now," he added. "I think a lot of this filly."