Undefeated Atreides Being Pointed Toward Kelso Handicap Wildcat Red Set to Go to Remington for Oklahoma Derby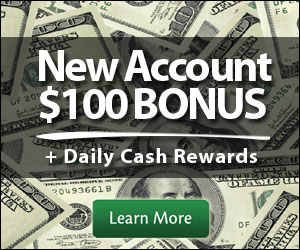 Csaba Back at Gulfstream for Thursday's Stakes-Quality Feature Naval Command, My Point Exactly Could be Headed to Keeneland
HALLANDALE BEACH, FL – The much-anticipated next start for undefeated Atreides is expected to come in the $400,000 Kelso Handicap (G2) at Belmont Park on the undercard of the Jockey Club Gold Cup on Sept. 27.
"Right now, I'm leaning to the Kelso," trainer Marty Wolfson said. "It's a mile. That's why we're leaning to it right now."
The one-turn mile distance is deemed ideal for the 3-year-old colt's graded-stakes debut, which will come against older, more experienced rivals.
Atreides defeated older horses in his first two starts, including his maiden score in his career debut at Gulfstream Park on July 12, when he ran six furlongs in 1:08.69, just .57 (seconds) off champion Big Drama's 2011 track record. After winning a first-level optional claiming allowance on Aug. 10 at 6 ½ furlongs, the Stonestreet Stables' homebred met 3-year-olds in the Monarchos Stakes at Gulfstream on Aug. 30, when he romped to victory by 17 ½ lengths at the one-turn mile distance. It was the third straight race in which he was credited with a Beyer Speed Figure of more than 100.
The $500,000 Indiana Derby (G2) at Indiana Grand on Oct. 4 had been considered as another option for the striking long-striding colt, but the 1 1/16-mile race for 3-year-olds is now a longshot to attract the half-brother to Grade 1 winner Dreaming of Julia, who captured the 2013 Gulfstream Oaks (G2) by 21 ¾ lengths.
"I don't want him to go two turns yet," said Wolfson, who expects to give Atreides a breeze Sunday at Gulfstream.
Wildcat Red Set to Go to Remington for Oklahoma Derby
Arrangements to ship Wildcat Red from Gulfstream Park to Remington Park for the $400,000 Oklahoma Derby on Sept. 28 have been firmed up.
"The horse is scheduled to leave on Wednesday the 17th," trainer Jose Garoffalo said. "We're going to fly him there. A van ride is too long. It's a long, long trip."
Wildcat Red excelled at Gulfstream during the Championship Meet, capturing the Hutcheson (G3) and the Besilu Stables Fountain of Youth (G2) and finishing a close second behind Constitution in the $1 million Besilu Stables Florida Derby (G1). Following a troubled18th in the Kentucky Derby, the 3-year-old son of D'wildcat captured the Quality Road Stakes at Gulfstream by 10 lengths. He subsequently finished third in the Haskell (G1) at Monmouth and fifth in the King's Bishop (G1) at Saratoga, experiencing trouble at the start in both races.
"I'm taking him to the gate two or three times before he leaves," Garoffalo said. "I'm schooling him, because the last two times he's had a bad step at the start."
Garoffalo hopes to finalize plans to have Javier Castellano ride Wildcat Red in the 1 1/8-mile Oklahoma Derby. Castellano rode Wildcat Red to victory in the Hutcheson on Feb. 1 the only time he's had the mount on the Honors Stable Corp.'s colt.
Csaba Back at Gulfstream for Thursday's Stakes-Quality Feature
Csaba, a multiple-stakes winner at Gulfstream Park, is scheduled to return to action at the Hallandale Beach track Thursday following a disappointing fifth-place finish in a restricted stakes at Saratoga on Aug. 17.
After finishing second in the off-the-turf National Museum of Racing Hall of Fame Stakes (G2) in his first start at Saratoga in 2012, Csaba has been off-the-board in four subsequent starts at the Upstate New York track, leading trainer Phil Gleaves to seriously question whether the 5-year-old son of Kitten's Joy likes the racing surface there.
"I don't think he does, to be honest. He's run very well up there. He got beat a nose in a Grade 2 on the dirt. However, it was muddy," Gleaves said. "We thought he liked the track, but maybe he just loves the mud, because he loves the mud anywhere."
Prior to shipping north, Csaba won the Skip Trial Stakes at Gulfstream Park, where he also captured the Hal's Hope (G3) and the Harlan's Holiday last year.
Although Csaba has primarily been successful around two turns, the Hal's Hope was contested over a one-turn mile, the distance of Thursday's featured fourth race, a stakes-quality $50,000 open allowance.
"The timing of this race was perfect for him," said Gleaves, who is pointing Csaba to the Eight Miles West Stakes during Gulfstream's Fall Turf Festival at Calder on Oct. 11. "It's going to be a tough race. There are some very nice horses in the race."
Csaba is rated second in the morning line at 2-1 behind 9-5 favorite Valid, who captured the Monmouth Cup (G2) two starts back. Before shipping north last spring, the Marcus Vitali-trained 4-year-old gelding captured a third-level optional claiming allowance by 6 ¼ lengths.
Naval Command, My Point Exactly Could be Headed to Keeneland
Trainer Bill Kaplan reports that upcoming Grade 1 stakes at Keeneland could be in the future of 2-year-olds Naval Command and My Point Exactly, both of whom won stakes at Louisiana Downs last weekend.
Naval Command, who won two of her first three starts at Gulfstream, won the $75,000 Happy Ticket and My Point Exactly, who broke his maiden at Gulfstream last month, won the $75,000 Sunday Silence. Both races were a mile on the turf and both horses were ridden by Juan Leyva.
"Both came out great and I guess they could both possibly run at Keeneland the first weekend in October," said Kaplan, referring to the Oct. 3 Alcibiades (G1) for Naval Command and the Oct. 4 Breeders' Futurity (G1) for My Point Exactly.
Kaplan said the decision to ship Naval Command and My Point Exactly to Louisiana was because stablemate and 3-year-old East Hall was shipping for the Super Derby (G2). East Hall finished sixth after racing in tight quarters and getting steadied. "The truth is we ran on the turf because neither horse was eligible for the Sire Stakes (run Saturday at Gulfstream) and we wanted to try the turf," Kaplan said.
Kaplan nearly pulled off quite a stakes hat trick Saturday when Moment of Delight finished second by a nose in Gulfstream's $250,000 Susan's Girl of the Sire Stakes.