Travelin Man Takes to Turf in Sprint River Seven Looking to Take 'Charge' in $500,000 Donn Handicap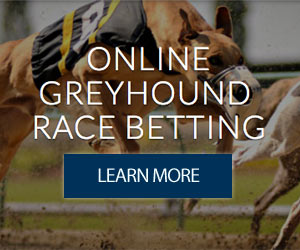 Ribo Bobo Possible for Gulfstream Park Sprint on Feb. 8
HALLANDALE BEACH, FL - Travelin Man has lived up to his name, running at six racetracks in five states up and down the East Coast over his career. Now 6, the bay son of Trippi will try grass for the first time when he returns to the races on Saturday.
Bred and owned by E. Paul Robsham Stables, Travelin Man will break from post eight in a field of 11 older horses entered for the $75,000 Gulfstream Park Turf Sprint.
In its fifth year, the GP Turf Sprint was won last year by Varsity in a stakes-record 54.17 seconds for five furlongs.
Travelin Man has five wins, two seconds and a third from 17 lifetime starts, having banked $312,484 in purse earnings. Most recently, he was fifth, beaten 6 ¼ lengths in the $100,000 Mr. Prospector (G3) at Gulfstream on Dec. 28.
Though he has yet to run on the turf, Travelin Man has done well at Gulfstream with five wins, a second and a third from nine starts on the main track. He captured the seven-furlong Swale (G2) in 2011 and back-to-back Sir Shackleton Stakes in 2012 and 2013.
Travelin Man breezed on the grass at the Palm Meadows training center on Jan. 13, going a half-mile in 51.60 seconds, eighth-fastest of 48 horses.
"I thought he worked really well on the turf, and some of the Trippis handle the grass," Pletcher said. "He's an older horse and we're trying to revive him a little bit. Maybe a switch of surfaces will do that."
Pletcher said two of his recently turned 4-year-olds, Belmont Stakes (G1) winner Palace Malice and Princess of Sylmar, Eclipse Award finalist for top 3-year-old filly of 2013, are just gearing up for their 2014 campaigns.
Palace Malice breezed Sunday at Palm Meadows in 50.50 seconds for a half-mile, his third breeze following his sixth-place finish in the Breeders' Cup Classic (G1). Princess of Sylmar, who reeled off consecutive Grade 1 wins in the Kentucky Oaks, Coaching Club American Oaks, Alabama and Beldame, rejoined Pletcher's string on Jan. 19.
"We've still got another month or so of galloping before we get her on a breeze program," Pletcher said of Princess of Sylmar. "Palace Malice, it's still a little too early to pinpoint a race. That was his third work back and second half [mile], and he seems to be doing great. We're still a little ways away."
Boisterous, who was purchased by Gary Barber at last year's Keeneland November Breeding Stock Sale and turned over to Pletcher, will make the first start for his new connections in the Gulfstream Park Turf Handicap (G1) on Feb. 8.
Bred and raced previously by Phipps Stable and trainer Shug McGaughey, the 7-year-old Boisterous has 11 wins and $1.3 million in purse earnings from 28 lifetime starts, seven of them in graded stakes, including the Man o' War (G1) at Belmont Park last July.
River Seven Looking to Take 'Charge' in $500,000 Donn Handicap
When River Seven surged past Csaba in the Gulfstream Park stretch to post a going-away four length victory in the $100,000 Harlan's Holiday, it was an eye-opening, perhaps career-changing, performance.
Already acknowledged as a graded-stakes quality turf runner, a reputation punctuated by a triumph in the Commonwealth Turf (G3) at Churchill Downs in his previous outing, River Seven ran the race of his career, at least by speed-figure standards, on Gulfstream's main track while dominating the defending Harlan's Holiday champion.
The 4-year-old son of Johannesburg, who finished second in the Prince of Wales Stakes at Fort Erie in his only previous start on dirt, impressed his trainer Nick Gonzalez so much that his primary target for his Ontario-bred gelding became the $500,000 Donn Handicap at Gulfstream on Feb. 9.
River Seven, who was also nominated for the $300,000 Gulfstream Park Turf Handicap (G1) on Feb. 9, is being pointed for a clash with Will Take Charge, the 2013 Eclipse Award-winning Will Take Charge, in the 1 1/8-mile Donn.
"If you think you're a good horse and you want to be one of the best horses around, those are the kind of horses you have to run against, if you think you're good enough. I think he is. We'll have to wait until Feb. 9 to find out," Gonzalez said. "Whoever shows up isn't going to change our plans. This has been in our plans since he won the Harlan's Holiday. A lot of people make a big deal about who's coming, but you have to pay attention to your horse and get him right. That's what you have to worry about, not someone else's horse."
Plans to breeze River Seven Thursday morning were scrapped due to the sloppy track condition.
"We were going to breeze him this morning, but obviously we cancelled it. We probably won't get to it tomorrow the way it looks, so we'll get to it probably Saturday," said Gonzalez, whose 4-year-old gelding is likely to breeze five furlongs. "I probably would have like to do it a few days out from a week to eight days before the race, but it's not really a problem. It's not like he has to go out there and do something special. He's a fit horse. He just needs a little tuner-upper."
River Seven, who'll be ridden again by Joe Rocco Jr., has pleased his trainer with his training since the Harlan's Holiday.
"I'm not saying he's better, but he definitely is doing just as good," Gonzalez said. "He's a hearty, robust horse, a good feeling horse, very, very easy horse to train."
Ribo Bobo Possible for Gulfstream Park Sprint on Feb. 8
Trainer Jason Servis found Ribo Bobo's victory in the $150,000 Sunshine Millions Sprint at Gulfstream Park on Jan. 18 particularly satisfying. After watching the 6-year-old gelding win his 11th race from his last 12 races in hand, he intended to savor the victory for a little while.
"That last race was pretty exciting," said Servis, who claimed Ribo Bobo for $6,250 for the Mr. Amore Stable at Gulfstream last March. "Being in the winner's circle after the race was a lot of fun."
Although he hadn't planned on running Ribo Bobo right back, the son of Louis Quatorze convinced him to nominate him for the $100,000 Gulfstream Park Sprint (G3) on Feb. 8.
"If you had asked me a couple days ago, I'd have said, 'No way I'm going to do it,'" Servis said. "But the way he's been going the last couple days, I'm going to take a look at it."
Ribo Bobo has already won two stakes during the Champions Meet at Gulfstream, having captured the $110,000 Claiming Crown Express on Dec. 7.
"I hate to run him back close. I've been spacing his races properly. I think that's one of the reasons he does so good when he goes over," Servis said. "Going back in the stake on the 8th? We'll see. But he is doing good."