Mr. Jordan Set to Jump Back into Action in Saturday's Harlan's Holiday Stiffed Seeks Pace for Gulfstream Return in Grade 3 Rampart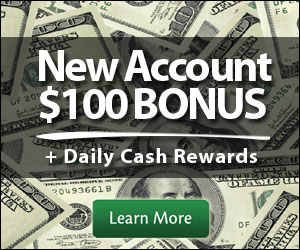 Canadian Classic Winner Ami's Holiday Tries Dirt in Harlan's Holiday Wildcat Red to Breeze Next Weekend For January Return at Gulfstream
HALLANDALE BEACH, FL – Unraced since finishing behind Triple Crown champion American Pharoah in the Haskell Invitational (G1) at Monmouth Park Aug. 2, Mr. Jordan is scheduled to jump back into action in Saturday's $100,000 Harlan's Holiday at Gulfstream Park.
David Melin, Leon Ellman and Laurie Plesa's 3-year-old colt gave way to finish a distant seventh after stalking the early pace in the Haskell, prompting trainer Eddie Plesa to send the talented Florida-bred to the sidelines.
"After the Haskell, we went over him with a fine-tooth comb. I don't have an explanation for his performance in that race. It was something we never expected," Plesa said. "There was nothing that came out of it from a physical standpoint. We sent him to Ocala for 60 days and freshened him up. He put on some weight. His mind is outstanding and his works have been equally outstanding. He actually came around quicker than I thought he would."
The handsome gray son of Kantharos, who had finished no worse than second in his prior six career starts, has impressed his trainer during his morning exercise at Palm Meadows Training Center, Gulfstream Park's satellite facility in Palm Beach County.
"I think he's training better than he's ever trained. He looks more imposing than he ever was," Plesa said. "I used to look at him and say to myself, 'He's not a big and strong Itsmyluckday kind of a horse.' If you looked at Itsmyluckyday, he was all horse, all male. I didn't really see that in Mr. Jordan. As time's gone by, I see that."
Mr. Jordan's owners and trainer campaigned Itsmyluckday, a Grade 1 stakes winner who finished second in the 2013 Preakness Stakes (G1).
Mr. Jordan, who will be ridden by Joe Bravo for the first time Saturday, has run in six straight stakes since breaking his maiden at Monmouth last year, finishing first in four of five starts before his subpar performance in the Haskell.
"Am I looking for improvement over his 3-year-old year and 2-year-old year? I think he'll be a better horse," Plesa said.
Stiffed Seeks Pace for Gulfstream Return in Grade 3 Rampart
Trainer John Mazza and Vincent Annarella's Holly Crest Farm have posed for winner's circle pictures for 51 years, but winning hasn't gotten old for the trainer/owner team that will send Stiffed on a quest for graded-stakes success in Saturday's $100,000 Rampart Stakes (G3) at Gulfstream Park.
Stiffed demonstrated a fondness for the Gulfstream Park track last February with a victory in an optional claiming event, in which the 4-year-old filly surged from back in the pack to score by a neck.
"She had issues – ankles, bad feet – as a 2-year-old and 3-year-old. I had to keep backing off on her. I had to stop on her four times," Mazza said. "It was just baby issues, but she finally grew up. She won here and got better and better. She's absolutely 100-percent sound."
The daughter of Stephen Got Even followed up her Gulfstream score with a triumph in the Monmouth Beach Stakes at Monmouth Park, where she closed strongly to catch Got Lucky to prevail by a half-length. Stiffed finished second behind Got Lucky in the Molly Pitcher (G3) and fourth behind the Todd Pletcher-trained filly, who went on to win the Spinster (G1), in the Lady's Secret Stakes at Momouth. The New Jersey-bred filly went on to capture a state-bred stakes and finish sixth in the Turnback the Alarm (G3) at Belmont.
"She beat Got Lucky the first time. The second time, there was no pace in the race and Got Lucky beat us," Mazza said. "She has to have pace. If somebody goes out there and runs 23 (seconds), 46 and three-quarters in 1:10-and-change, she'll come on. The race in New York had no pace."
Mazza said he expects that a solid pace will develop in the Rampart, a one-turn mile for fillies and mares, for late-closing Stiffed and jockey Orlando Bocachica.
Although Mazza and Annarella have enjoyed a long and successful association, they are still looking to the future.
"We have a farm in New Jersey. We used to carry 12-14 mares," Mazza said. "We've cut back in recent years, but we still have decent mares."
Canadian Classic Winner Ami's Holiday Tries Dirt in Harlan's Holiday
Winless in five starts this year, Ivan Dalos' Canadian classic and Grade 3 winner Ami's Holiday looks to close his 2015 campaign on a high note Saturday at Gulfstream Park.
The 4-year-old bay colt drew post five of 10 in the 1 1/16-mile Harlan's Holiday, a race named for his multiple Grade 1-winning sire whose victories included the 2002 Florida Derby.
It will be just the third lifetime try on dirt for Ami's Holiday, after running third in the 2014 Prince of Wales Stakes, the second leg of Canada's Triple Crown, and third in the Ben Ali (G3) at Keeneland April 11.
Bred and based in Ontario, Ami's Holiday joined trainer Jose Carroll's string at Palm Meadows, Gulfstream's satellite training facility in Palm Beach County, last month. The majority of his races have come over the turf or Woodbine's all-weather surface.
"He's actually been training really well on the dirt here at Palm Meadows," Carroll said. "He breezed well the other day and is feeling good, so it seemed like a good time to give the dirt a try."
Ami's Holiday won the 2013 Grey Stakes (G3) as a 2-year-old at Woodbine before hitting the Canadian Triple Crown trail at 3. He was second by 1 ½ lengths to eventual Horse of the Year Lexie Lou in the Queen's Plate and third in the Prince of Wales before winning the Breeders' Stakes last August on the grass at Woodbine.
The Breeders' Stakes was the last victory for Ami's Holiday, who closed his sophomore season running third in the Ontario Derby (G3). He is 0-for-5 this year including starts in the Ben Ali, Seagram Cup (G3), Northern Dancer (G1) and Labeeb Stakes, the latter two on turf.
"We certainly want to try him back on the dirt because it opens up a lot more options. I think this horse has really grown up in the last few months and I'm just really pleased with the way he's doing," Carroll said. "We're keeping our turf options open, as well, but this race was here, he's doing well and has gotten over that surface well in the past. It seemed like he deserved the chance to give it a try."
Wildcat Red to Breeze Next Weekend For January Return at Gulfstream
Honors Stable Corp. millionaire Wildcat Red is nearing a return to the work tab as the multiple graded stakes-winning Florida-bred begins preparations for his 5-year-old debut next month at Gulfstream Park.
Trainer Jose Garoffalo had hoped to breeze the D'wildcat colt on Saturday, but said he was forced to push it back to next weekend because of the rain that hit South Florida over the past week.
"This week he skipped some days of training due to the weather, so the plan is to breeze next weekend," Garoffalo said. "He's doing good and he's been training good. If everything goes right, we could be running in the Sunshine Millions Sprint."
The $150,000 SM Sprint for 4-year-olds and up at six furlongs will be run Jan. 16 at Gulfstream. Last year, Wildcat Red emerged from a fifth-place finish in the 1 1/8-mile Sunshine Millions Classic with a back injury that kept him away from racing for nearly six months.
Five of Wildcat Red's six career wins have come in 10 starts at Gulfstream Park, topped by victories in the Fountain of Youth (G2), Hutcheson (G3) and Quality Road Stakes and a second in the Florida Derby (G1) in 2014.
"The Classic is too far for him the first time back off the layoff, but we can run first time out in the sprint," Garoffalo said. "He loves the track and the competition isn't going to be too tough. I think he fits pretty good there. That's the plan for the moment. I think I have plenty of time to get him fit for the race."
This year Wildcat Red won the Teddy Drone Stakes at Monmouth Park and was third in the Smile Sprint (G2) at Gulfstream in his July return from the sidelines. He exits a pair of Grade 1 races in New York, finishing fourth in the Forego Aug. 29 and fifth in the Vosburgh Sept 29, before getting a break upon his return to Florida.