Zayas to Claim First Gulfstream Title, Delgado Leads Trainers Hangover Saturday Back on Own Turf in Saturday's Our Dear Peggy Stakes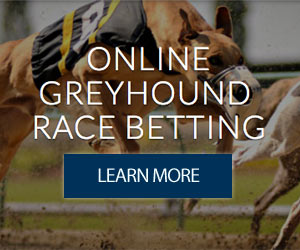 Little Elusive Stamp Seeks Big Return in Saturday's Armed Forces Stakes
HALLANDALE BEACH, FL – Jockey Edgard Zayas will claim his first Gulfstream Park riding title Saturday. Zayas entered Friday's program with 86 winners, 34 more than Ramsey Zimmerman. Zayas also leads all other riders with $1.7 million in purse earnings.
Zayas, who won the riding title last winter at Calder Race Course, will try to close out Gulfstream's summer meet Saturday with a bang. He rides Hear That Tune in the $350,000 In Reality Division of the Florida Sire Stakes and Free Flying in the $350,000 My Dear Girl Division of the Sire Stakes.
"I'm very happy," said Zayas Friday morning. "I thought things went well. I wanted to win the title last winter at Calder and I wanted to win here at Gulfstream. I'm ready for (Gulfstream Park West) and the winter. I think things will go well."
Gustavo Delgado, a leading trainer in Venezuela spending his first year in the U.S., entered Friday's program with 22 wins, three more than Kirk Ziadie and five more than David Fawkes. Stanley Gold leads all trainers in purse earnings with $877,070. Gold has six horses entered in Saturday's Florida Sire Stakes, four in the In Reality and two in the My Dear Girl.
Hangover Saturday Back on Own Turf in Saturday's Our Dear Peggy Stakes
The $1.4 million Florida Sire Stakes Series at Gulfstream Park offers lucrative opportunities that are difficult for the connections of a talented 2-year-old to pass up.
So, after Hangover Saturday debuted with a 4 ¾-length victory on turf on Aug. 8, her owners and trainer decided to try the daughter of Pomeroy on dirt in the $250,000 Susan's Girl on Sept. 6. She bobbled at the start and showed little on the dirt that day, so she wasn't entered to run in Saturday's $350,000 My Dear Girl, the Sire Stakes finale for fillies.
Hangover Saturday, though, will be running in a stakes on Saturday's program, returning to the turf for the one-mile $75,000 Our Dear Peggy Stakes on the Sire Stakes undercard.
"We tried. We wanted to try her on dirt, because you just never know. She obviously doesn't like it," trainer David Fawkes said. "We're pretty excited about having the chance to run her back on turf in a spot like this."
Hangover Saturday, who is scheduled to be ridden by Jose Valdivia Jr., is rated fourth at 8-1 in the morning line for the 13-filly event behind 3-1 favorite Ekati's Phaeton, Navajo Kitten and Red Sashay.
"Everybody pretty much looks like the same kind of horse. A lot of them broke their maidens the first time out. A lot of them broke their maidens sprinting," Falkes said.
Hangover Saturday is owned and bred by John Eaton and Steve Layman, who also campaign the Fawkes-trained Daring Kathy. The multiple graded stakes-placed 3-year-old filly won back-to-back stakes at Gulfstream during the Summer Meet before finishing third in both the Lake George (G2) at Saratoga and the Ontario Colleen (G3) at Woodbine. Daring Kathy is scheduled to race next in the $75,000 Cellars Shiraz at Gulfstream Park West on Oct. 18.
Little Elusive Stamp Seeks Big Return in Saturday's Armed Forces Stakes
Elusive Stamp had things his own way in a front-running five-length victory at Gulfstream on Aug. 29, but the son of Elusive Quality's dominating debut hardly came as a surprise to trainer Lil Klesaris.
"He's a well-bred colt and he had been working very well. Unfortunately, there was a mishap in the race that gave us an advantage as well. Some of the horses didn't get their opportunity to run after that, and we took advantage," Klesaris said. "But we were impressed by the way he did it and the time."
Elusive Stamp ran big for a little 2-year-old colt, speeding five furlongs on turf in 57 1/5 seconds. "He's in the 14-and-change (hands) size. But he's really well put together, very well balanced. He's beautiful, but he is little," Klesaris said. "He doesn't have any idea about his size. He doesn't train like that; he doesn't act like that. He's got a pretty big ego. He's very professional. He does everything right."
Elusive Stamp is entered to represent Mandy Pope's Whisper Hill Farm in Saturday's $75,000 Armed Forces Stakes. Klesaris has worked for Pope on several previous occasions and was sent Elusive Stamp after she relocated to Gulfstream for the Summer Meet.
"I had told her I was planning on staying at Gulfstream year-round. I said to her, if you have anything you might want to send down, let me know. The next thing you know, she said, 'I'm going to send you this colt.'"
Elusive Stamp arrived from GoldMark Farm in Ocala with high marks from the farm's general manager and trainer Todd Quast.
"Todd said, 'What he lacks in size, he makes up for with determination,'" Klesaris said.
Elusive Stamp is rated fourth at 6-1 in the morning line for the Armed Forces behind 3-1 favorite Thirtysilverpieces, Touchdown Kitten and Big Distinction.