Undefeated Atreides Breezes Easy Half for Likely Run in Indiana Derby Ohio Derby Winner East Hall Also Probable for Indiana Derby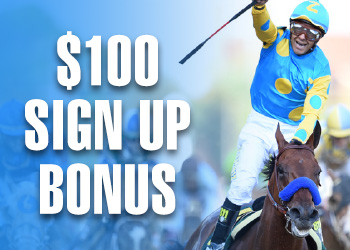 Wildcat Red Departs to Remington for Run in Oklahoma Derby
HALLANDALE BEACH, FL – Stonestreet Stables' Atreides breezed a half-mile in 50.63 seconds Wednesday morning at Gulfstream Park in preparation for a likely start in the $400,000 Indiana Derby (G2) at Indiana Grand on Oct. 4.
The undefeated 3-year-old colt galloped out six-furlongs well under exercise rider Elmer Nunez.
"It went nice. He was nice and relaxed," trainer Marty Wolfson said. "It was an easy half. He doesn't need fast works. He's a fast horse, and he galloped out nice."
Atreides has been untested in three impressive victories to start his career at Gulfstream Park during the summer meeting. The son of Medaglia d'Oro notched a maiden score in his career debut at Gulfstream Park on July 12, when he ran six furlongs in 1:08.69, just .57 (seconds) off champion Big Drama's 2011 track record. Following a first-level optional claiming allowance win on Aug. 10 at 6 ½ furlongs, the Stonestreet Stables' homebred romped to a 17 ½-length triumph in the one-turn mile Monarchos Stakes at Gulfstream on Aug. 30, when he registered his third straight 100-plus Beyer Speed Figure.
Wolfson had been leaning toward running Atreides in the $400,000 Kelso (G2) at the one-turn mile distance against older horses at Belmont Park on Sept. 27, but his inclination now is to run the Kentucky-bred colt in the 1 1/16-mile Indiana Derby.
"It's against 3-year-olds instead of older horses and it's a faster track. The Belmont track is a little deep," Wolfson said.
The Indiana Derby will be run around two turns, which would be a new experience for the long-striding Atreides.
"I don't know (if he'll be as effective around two turns), but he acts like it," Wolfson said.
Atreides' half-sister, Dreaming of Julia, captured the 1 1/8-mile Gulfstream Park Oaks (G2) around two turns by 21 ¾ lengths in 2013.
Ohio Derby winner East Hall Also Probable for Indiana Derby
Trainer Bill Kaplan reported Wednesday morning that his Ohio Derby winner, East Hall, is likely to run next in the Indiana Derby.
The 3-year-old son of Graeme Hall, who had competed against the top 3-year-olds in the Besilu Stables Florida Derby (G1) and Fountain of Youth (G2) at Gulfstream during the Championship Meet, broke through with a late-charging triumph in the $300,000 Ohio Derby at Thistledown on July 12. East Hall ran back in the Super Derby (G2) at Louisiana Downs on Sept. 6, finishing sixth after being steadied in traffic at the top of the stretch.
"He had a very tough trip in the Super Derby," Kaplan said. "He's nominated for the Indiana Derby, and he'll probably run there."
Although East Hall wasn't able to duplicate his Ohio Derby win at Louisiana Downs, Kaplan had an otherwise perfect afternoon with a pair of 2-year-olds. He saddled Naval Command for a triumph in the $75,000 Happy Ticket Stakes at 1 1/16-miles on turf, and My Point Exactly for a victory in the $75,000 Sunday Silence at 1 1/16-miles on turf.
Naval Command, a daughter of Midshipman who had previously won two of three starts on dirt at Gulfstream Park, is being pointed to the $400,000 Alcibiades (G1) over the new dirt course at Keeneland on Oct. 3
"Naval Command has awesome speed and awesome talent. The only thing she needs to learn is to relax, but she is getting better," Kaplan said. "That's why we brought her to Louisiana – to see if we could get two turns with her and get her off the lead for part of it anyway and to have her finish. She did it; she accomplished that. We decided if she won the Louisiana race that we'd give her a shot in the Alcibiades."
My Point Exactly is staying close to home and is being pointed to the $75,000 Armed Forces Stakes on turf at Gulfstream Park on Oct. 4.
Ekati's Phaeton, who has been extremely impressive while launching her career with a pair of commanding victories over Gulfstream's main track, is being pointed to the $75,000 My Dear Peggy for 2-year-old fillies on turf on Oct. 4.
"I knew she was talented from the very beginning," Kaplan said. "She has a world of talent combined with a very good mind.
Another Kaplan-trained juvenile, Moment of Delight, is scheduled to run in the $350,000 My Dear Girl, the final leg of the Florida Sire Stakes at Gulfstream on Oct. 4. The daughter of A.P. Warrior, who broke her maiden on Aug. 16 by 4 ½ lengths, finish second, a nose behind Holywell, in the $250,000 Susan's Girl on Sept. 6.
Wildcat Red Departs to Remington for Run in Oklahoma Derby
Besilu Stables Fountain of Youth (G2) winner Wildcat Red departed Gulfstream Park by van Wednesday at 5 a.m., in time to make a 7:30 a.m. flight to Oklahoma. The Honors Stable Corp.'s 3-year-old colt is scheduled to run next in the $400,000 Oklahoma Derby (G3) at Remington Park on Sept. 28.
The Jose Garofallo-trained colt turned in his final local prep for the 1 1/8-mile stakes on Tuesday morning, breezing 5 furlongs in 1:00.23 under Edgard Zayas.
"Zayas will ride Wildcat Red in the race," Garoffalo said. "he knows the horse very well." Zayas, the dominant rider at Gulfstream during the summer meet, rode Wildcat Red in his first three races, finishing first in all three. After his first two victories, Wildcat Red was placed second by disqualification after getting to the wire first in the 125,000 Juvenile Sprint at Gulfstream on Nov. 9.