Grade 1 $500,000 Donn Handicap the 'Right Race' For Pletcher Trio Blue Tone Takes Tour of Gulfstream Track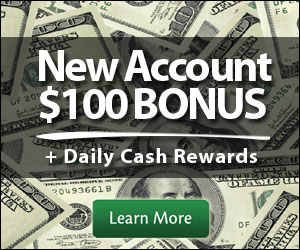 Amen Kitten Steps Up In Gulfstream Turf Slumber Steps Up in Gulfstream Park Turf Brown is excited about the future for William Warren's Mrs McDougal
HALLANDALE BEACH, FL - Trainer Todd Pletcher is scheduled to saddle three horses for Saturday's $500,000 Donn Handicap (G1) in a quest to register his fourth career success in Gulfstream Park's premier event for older horses.
The 11-time defending training champion of Gulfstream's Championship Meet visited the winner's circle with Graydar (2013), Quality Road (2010) and Harlan's Holiday (2003) following victorious performances in the 1-1/8-mile handicap, the first Grade 1 stakes for older horses on the 2015 national racing calendar.
Pletcher has three strong candidates in the Donn in Constitution, the 2014 Besilu Stables Florida Derby (G1) winner; Commissioner, the 2014 Belmont Stakes (G1) runner-up; and Protonico, the runner-up in the Clark Handicap (G1) in his 2014 finale. Blessed with a large stable fueled by an abundance of talent, Pletcher is often faced with running multiple stablemates in a stakes. The 47-year-old seven-time Eclipse Award winner views the Donn as an opportunity too important for any of his three horses to pass up.
"It's not a difficult situation for us. When we have the options, we always like to keep as many horses separated as possible. In this particular case, it seemed like the right race for each individual horse and their ownerships," Pletcher said. "Being a Grade 1 and being a prestigious race, we felt it was the right move to run all three. We're fortunate enough to be in this position."
Pletcher will we well-represented with single entries in three other stakes Saturday, scheduled to saddle Fort Lauderdale (G2) victor Mshawish for the $300,000 Gulfstream Park Turf Handicap (G1), Tropical Park Oaks winner Sandiva for the $150,000 Suwannee River (G3), and late-developing Race Day for an attempt to win his fourth straight race in the $100,000 Fred W. Hooper (G3).
Blue Tone Takes Tour of Gulfstream Track
Multiple graded stakes-placed Blue Tone galloped over Gulfstream Park's main track for the second straight day on Friday morning in advance of his start in Saturday's $500,000 Donn Handicap (G1).
Owned by Beverly Engelberg, Schoeder Farms and Jan Steeper, Blue Tone will be racing for the first time outside of California, where he has four wins and $285,750 in purses from 12 starts. It marks a return to South Florida for Hess, who was stabled at Gulfstream the previous four winters.
"I love it here. The weather's great and the track looks great. It looks softer to me than it did in the past," Hess said. "Maybe he'll like the softer track here as opposed to southern California. There might be something there. Maybe Gulfstream Park will bring out the best in him."
A gelded 6-year-old son of Belmont (G1) and Travers (G1) winner Birdstone, Blue Tone missed his first two racing seasons with minor ailments before making his career debut in April 2013 at Santa Anita.
"We bought him as a yearling hoping he'd be a top 3-year-old, and he didn't even get a chance to run until he was four," Hess said. "There were just little things, never any big deal; just tiny little things. Since then, he's been incredibly healthy, especially for a fast horse. He's very, very healthy."
All of Blue Tone's victories have come over synthetic surfaces at Del Mar and the defunct Hollywood Park. Most recently he was third by two lengths behind Grade 1 winner Hoppertunity in the San Pasqual (G2) January 10 on the Santa Anita dirt. Before leaving for Gulfstream, he breezed five furlongs in 59 seconds on Sunday at the Arcadia, Calif. track, fastest of 59 horses.
"He's doing really well and he's coming off one of his lifetime best works," Hess said. "The last race, I think maybe if there had been more pace in the race or had we laid third or fourth he might have run better. But Hoppertunity's a good horse so there's no shame in running third to him.
"I liked him going in and I think had we not got caught in that pace duel he might have pulled it off," he said. "The big questions mark is he's never won on dirt. I think it's been more circumstances than the horse not liking dirt, but then again you need to win on it at some point."
Amen Kitten Steps Up In Gulfstream Turf
Coming off an impressive comeback win, and bolstered by a pair of sharp subsequent workouts, Amen Kitten steps back into graded stakes competition in Saturday's $300,000 Gulfstream Park Turf Handicap (G1).
Bred and owned by Ken and Sarah Ramsey and trained by Wesley Ward, the gelded 5-year-old son of Kitten's Joy returned from a seven-month layoff with a game neck victory in a 1 1/16-mile second-level allowance on December 28 at Gulfstream.
Under jockey Joel Rosario, Amen Kitten raced three wide around the first turn before launching a dazzling outside move that propelled him to the lead before leaving the backstretch. Challenged on the turn and through the stretch by Rompin Reid, he held on and survived an objection from runner-up jockey Juan Leyva to prevail.
"It was a good race," Ward said. "He made a real middle move sort of like a standardbred does, and that's unlike him, but Rosario sort of sensed a slow pace and went up there and engaged it early. It's not something he does. He's a big colt and he sits back and make a big run at them."
After finishing in the money in six of 10 2013 starts, including a win in the Tropical Park Derby and a third in the Hollywood Derby (G1), Amen Kitten raced only three times last year. He was second in the Mac Diarmida (G2) at Gulfstream and eighth in the Elkhorn (G2) in April at Keeneland prior to his comeback victory.
"He had a little hock issue that we just had to give him some time and let it kind of work its way out, and it did," Ward said. "Now, he's back and doing great. He was training so good, and he vindicated what I thought in his last race."
Amen Kitten drew post 2 in a field of nine for the GP Turf. Jockey Rafael Hernandez replaces Rosario, who is committed on Grade 1 winner Imagining. In his career, Amen Kitten owns two wins, a second and two thirds in six starts at Gulfstream Park, and has a record of 5-2-1-1 over the turf course.
Based with Ward's string at Palm Meadows, Gulfstream's satellite training facility in Palm Beach County, Amen Kitten has had four works since his win including five-furlong breezes in 58.75 seconds on January 29 and 1:00.35 on February 2.
"I think he's coming into the race real nice," Ward said. "It's ample timing from his win into this race and gives him a lot of time to recover. He had a couple of beautiful works and so everything looks good. We know he likes it here."
Slumber Steps Up in Gulfstream Park Turf, Mrs McDougal Has Bright Future
Brown is excited about the future for William Warren's Mrs McDougal
Beaten just over four lengths as the favorite in the W.L. McKnight (G3) on December 27, multiple graded stakes-placed Slumber will make his 7-year-old debut in Saturday's $300,000 Gulfstream Park Turf Handicap (G1).
The 1 ½-mile McKnight was Slumber's first start for trainer Chad Brown, who shortens up the bay son of Cacique to 1 1/8 miles in the Turf, one of six stakes on Saturday's 13-race card and the lone Grade 1 grass race of the Championship Meet.
"I didn't think he got a very good trip last time and there was some moisture in the turf, which I don't think he really cared for," Brown said. "With that said, I think I could have used some experience with this horse. It was the first time I ever ran him and now I've gotten to know the horse a bit. I'm hoping I figured out a couple things."
Slumber ran three times last winter at Gulfstream, finishing fourth in the Fort Lauderdale (G2) and third in both the Mac Diarmida (G2) and Pan American (G2), beaten less than six lengths combined. He was purchased privately after running second by a neck in the Bowl Game Stakes on October 19 at Belmont Park.
"That's why we bought the horse. He had some back class and he had run in some decent races, and we thought he'd fit good in our program," Brown said. "Now that we have a race under his belt and I've gotten to know the horse a little more, I think he'll appreciate the cutback. In the mornings we've made a couple adjustments, and we'll see if they work on Saturday."
Brown is excited about the future for William Warren's Mrs McDougal, an impressive maiden winner in her career debut on Wednesday at Gulfstream. Sent off at even money under jockey Javier Castellano, the 3-year-old daughter of Medaglia d'Oro won by three lengths in 1:43.61 for 1 1/16 miles despite a wide trip.
"Certainly on the turf, if you ask any of my jockeys the last thing I want to be is wide the whole race," Brown said. "It was no fault of the jockey. The pace was slow and she had just enough speed to get herself in a little bit of trouble being parked out there. Javier kept her out of trouble, and for a first-time starter to give up some fitness and racing experience to horses inside of her and get the overland route from gate to wire, it's really pretty impressive she was able to overcome it."
Mrs McDougal brought $450,000 as a yearling and trained favorably with some of Brown's other top juvenile turf fillies such as Lady Eli, Tammy the Torpedo, Partisan Politics and Sivoliere, but was unable to make the races at 2.
"We had her in the summer at Saratoga and she trained really nice," Brown said. "We're lucky we have another really good group of these now-turning 3-year-old turf fillies in the barn, so we had some good horses to stack them against and know what we have. You can see how big she is and she just couldn't get it together at 2. She had some shins at Saratoga, and Mr. Warren is wonderful. He said no problem, we'll forget about the Breeders' Cup and all that and just take care of the horse. We took care of the shins and now she's back and every breeze has been great since I received her back in the barn. We were expecting a big race."