Orseno's Claim of Saint Midas a Bargain With Social Inclusion Victory Decision Due this Weekend on Social Inclusion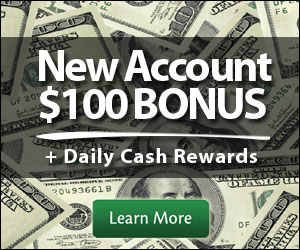 Blossoming Parranda Seeks Another win in $200,000 Honey Fox Mucho Macho Man Back Home
HALLANDALE BEACH, FL - Social Inclusion turned a number of heads when he ran away from respectable group of maidens at Gulfstream Park on the undercard of the Besilu Stables Fountain of Youth Stakes (G2) on Feb. 22. The 3-year-old son of Pioneerof the Nile earned a 93 Beyer Speed Figure for his 7 1/2-length success that afternoon, and that effort also caught the attention of trainer Joe Orseno. Together with partner Brian Miller of Silly Goose Racing, Orseno owns an 8-year-old mare named Saint Midas, who like Social Inclusion was produced by the graded stakes placed Saint Bernadette.
"I was at the races and saw him break his maiden," Orseno said. "He was very impressive, but I waited for him to run back before I got too excited. Then he ran back and won so well, and then I let it be known that I had the sister."
Social Inclusion, owned by Rontos Racing Stable and trained by Manny Azpurua, was one of four rivals pitted against the highly regarded Honor Code in a $75,000 allowance at Gulfstream on Wednesday. Sent off as the 7-5 second choice, the bay colt extended his advantage at every call and romped by 10 lengths under a hand ride. He established a new track record of 1:40.97 for 8 1/2 furlongs, and has reportedly been the subject of several seven-figure offers.
Orseno snagged Saint Midas, a daughter of Touch Gold and Saint Bernadette, for a bargain sum in 2009 at Monmouth Park.
"I claimed a filly by Touch Gold, because I knew Touch Gold and she was in for $5,000 at Monmouth," Orseno recalled. "I claimed her just to have a cheap filly to run for my partner Brian Miller and me. She had some issues and we got a couple of races out of her, but we just thought it would be best to retire her. It looked like it wasn't a good claim, but I owned some shares in a stallion named Señor Swinger. We bred her to him two years in a row and got two fillies out of her. I decided I wanted to get a New York-bred out of her, so we sent her up there and bred her to Frost Giant. She's getting ready to drop that foal in the next week or 10 days."
Frost Giant is a Grade 1-winning son of Giant's Causeway. Saint Midas is currently boarded at Irish Hill Farm near Saratoga Springs.
"It's a funny business," Orseno added. "I'm in the process of trying to get a season to Pioneerof the Nile and breed her to him so that she could have a three-quarters (sibling) to Social Inclusion. It could be a little fun. We're entertaining some offers for her."
Decision Due this Weekend on Social Inclusion
Owner Ron Sanchez is continuing to field offers to purchase 3-year-old sensation Social Inclusion following his record-setting allowance win over Honor Code at Gulfstream Park on Wednesday.
Sanchez, who runs under the stable name Rontos Racing Stable Corp., said Friday morning that he hoped to have a decision made this weekend.
"We haven't made a decision yet," Sanchez said. "We are still receiving a couple of good offers, one comes from the Middle East and the other one is here. They are bidding, so we are going to wait at least 24 hours."
Originally in training with Jeff Bonde in California, Social Inclusion was moved to 85-year-old trainer Manny Azpurura's barn at Gulfstream in mid-December and had seven local works before a 7 ½-length debut victory on Feb. 22.
He returned with a 10-length triumph over highly regarded Remsen (G2) winner Honor Code in 1:40.97, topping the 1 1/16-mile track record of 1:41 set by Devil's Cave on Feb. 16.
Sanchez said part of the negotiations include his keeping partial ownership as well as retaining Azpurua as trainer. Azpurua won more than 3,500 races in his native Venezuela before moving permanently to the U.S. in 1978. He has never started a horse in the Kentucky Derby (G1), but brought Set 'n Go to the race in 1974 on behalf of his brother, Leo.
"That is something that we are working out," Sanchez said. "We are definitely going to keep a piece of the horse. We won't sell the whole horse."
Blossoming Parranda Seeks Another win in $200,000 Honey Fox
Since shipping south in September, Parranda has been a changed horse. The daughter of English Channel has won four turf stakes in four tries at Gulfstream Park.
"I wish I could have a definite answer for her blossoming the way she has. Not only has she become more authentic racehorse, but her racing style has also changed," trainer Rodolfo Garcia said. "I don't think I've done anything drastically different."
Parranda previously had run respectably at Monmouth Park employing an off-the-pace running style to win a second-level allowance victory and a runner-up finish in a minor stakes. The 5-year-old mare's successes at Gulfstream have been achieved with much more early involvement in the races, starting with the $100,000 Our Dear Peg, in which she pressed the pace before drawing off to a 2 ¼-length score under Elvis Trujillo on Sept. 28.
"I saw the race seriously lacked a lot of speed. I told Elvis, 'Put the horse closer to the pace.' When they broke, I saw she was extremely close to the leaders. I was a little uncomfortable, because it wasn't her style. She kept close and went on to win," Garcia said. "Every single race she's been in after that has, for some reason, had no speed. After winning the stake, we had a different approach to her races. It's worked out well. I don't know how much longer we're going to get walking paces. Now we have a horse that can be close if needed, and I'm pretty sure that if there's a lot of speed in a race, she'll sit back and make her usual run at the end that I'm used to." Parranda is scheduled to seek her fifth straight stakes score at Gulfstream Park in Saturday's $200,000 Honey Fox off a front-running score in the $150,000 Suwannee River (G2), in which she was allowed to set a pedestrian early pace before pulling away to victory by two lengths. Her last three-eighths of a mile in the 1-1/8-mile stakes was timed in a scorching 33.78 seconds.
"I hope she can continue to run well. Her last race, I ran her off three weeks, something that I don't particularly want to do. This time, it's five weeks," Garcia said. "I gave some thought to the race at Tampa last weekend. It was a mile and an eighth, that's the distance she wants to run. But the way she runs at Gulfstream and how she takes to that track, I said, 'You know something? I don't want to run anywhere else but here.'"
Parranda, who was purchased for $13,000 at the 2011 OBS April 2-year-olds-in-training sale, launched her career with a 67-1 upset win at Gulfstream in a $65,000 claiming race on Feb. 2, 2012. She returned from an injury layoff to win a $50,000 claimer at Gulfstream on Feb. 3, 2013. "I was lucky no one took her. I couldn't tell you at that time that she was going to become the horse she's developed into," Garcia said. "She went on to win a one-other-than and after that we took her to Monmouth, where she won a two-other-than and started to show she could run with the bigger girls."
Parranda will be asked to run with the big girls in the Honey Fox, a mile turf stakes that attracted defending champion Centre Court, graded-stakes winner Tapicat, who is 3-for-3 over the Gulfstream Turf, and Kitten's Point, a recent allowance winner who captured the Herecomesthebride (G3) last season at Gulfstream.
Mucho Macho Man Back Home
Breeders' Cup Classic (G1) winner Mucho Macho Man has settled back into familiar surroundings at trainer Kathy Ritvo's Gulfstream Park barn following his cross-country trip to California.
The 6-year-old Florida-bred fan favorite arrived at his winter home early Wednesday evening, four days after finishing fourth behind Game On Dude in the March 8 Santa Anita Handicap (G1).
Owned by Frank Stronach and Dean and Patti Reeves, Mucho Macho Man has yet to go back to the track since the race, where he was also beaten by 2013 3-year-old champion Will Take Charge and caught late for third by Blingo.
"We'll check him out and see how he is and let him tell us when he's ready to go back to the track," Ritvo said. "When he tells us he's ready, we'll send him back to the track to jog."
Winner of the Sunshine Millions Classic at Gulfstream on Jan. 18 in his seasonal debut, Mucho Macho Man was making his first start at Santa Anita since winning the Awesome Again (G1) on Sept. 28 and the Classic on Nov. 2, the latter by a nose over Will Take Charge. Game On Dude was a distant ninth as the favorite in the Classic.
"He looks good," Ritvo said. "I'm not big on excuses. He took a lot of dirt, and I think the track was a little different than it was before, but that's OK. We had a lot of rain out there, too, so we missed some training days. I don't like excuses. It was just a lot of little things."
Ritvo said they are waiting to come up with a plan for Mucho Macho Man, who was eased on a sloppy track in the 2013 Sunshine Millions and didn't return to the races until mid-June after spending some time at the Fair Hill Training Center in Maryland following a lung infection.
"Everything is good. We're in a better position this year than we were last year," Ritvo said. "We'll just let him tell us what we need to do. He'll tell me when he's ready to run again."