General a Rod Confirmed for Besilu Stables Florida Derby Palace Malice Ready for 4-year-old Debut in Gulfstream 'Cap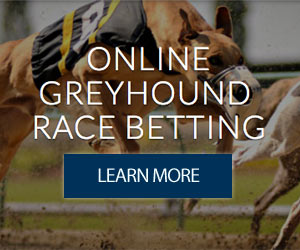 Unlimited Budget Returns Saturday at 7 Furlongs
HALLANDALE BEACH, FL - Gulfstream Park Derby winner General a Rod will make his next start in the $1 million Besilu Stables Florida Derby (G1) on March 29, trainer Mike Maker confirmed Friday morning.
Runner-up by a head to Wildcat Red in the $400,000 Besilu Stables Fountain of Youth (G2) at Gulfstream on Feb. 22, General a Rod will have his first work since the race on Saturday morning over the main track.
"He's doing fine. We just want a slow, easy half-mile," Maker said. "Everything's on go for the Florida Derby. The timing is good, and he obviously likes the track."
Owned by J. Armando Rodriquez, General a Rod is stabled at Gulfstream where he made his 3-year-old debut with a head victory over Wildcat Red in the one-mile Gulfstream Park Derby on Jan. 1. Maker had considered several options for the Roman Ruler colt before settling on the 1 1/8-mile Florida Derby.
"Everything was in play," Maker said. "There were pros and cons that weighed into it, but he's right here, he can run right out of his own stall, and he's run well here."
General a Rod has had a different jockey in each of his four career starts, including Joel Rosario in the Gulfstream Park Derby and Javier Castellano in the Fountain of Youth.
Rosario rode Top Billing in the Fountain of Youth and Castellano has been the regular rider for Constitution, and with both horses pointing to the Florida Derby it remains uncertain who will be aboard General a Rod.
"I'm still waiting to hear on that," Maker said.
LeComte (G3) winner Vicar's in Trouble, who had been stabled with Maker's string at Fair Grounds, joined the trainer at Gulfstream last week. In his most recent start, the Ken Ramsey-owned son of Into Mischief rallied to be third from post 14 in the Risen Star (G2) on Feb. 22.
"He's doing well," Maker said. "He had a bad post position, but I still think he ran well. I'm still undecided on his next start."
Palace Malice Ready for 4-year-old Debut in Gulfstream 'Cap
Five months before his victory in last year's Belmont Stakes (G1), Palace Malice launched his 3-year-old campaign running second in a seven-furlong entry-level allowance at Gulfstream Park.
Trainer Todd Pletcher is following a similar blueprint this winter, bringing Palace Malice back for his 4-year-old season opener in Saturday's $250,000 Gulfstream Park Handicap (G2).
The bay son of two-time Horse of the Year Curlin has not raced since finishing sixth, beaten seven lengths by Mucho Macho Man in the Breeders' Cup Classic (G1) on Nov. 2 at Santa Anita, his 10th start of 2013.
"All systems are go," Pletcher said. "It's come up a good race, as you would expect. We expect him to run well, too."
Palace Malice drew the far outside post in the field of eight older horses going a mile on the main track. He will be ridden for the first time by Hall of Fame jockey John Velazquez.
"I think it's actually a good post position for him," Pletcher said. "It kind of gives him a few options to see how things unfold inside of him. We'll ask him to leave there running a little bit to put him into the race. The track's been playing that way a bit but based on the way he ran in some of his earlier races, he broke his maiden at Saratoga and ran pretty fast early on. He ran pretty well here going seven furlongs last year, so hopefully the one-turn mile suits him."
Owned by Dogwood Stable, Palace Malice will be up against some familiar foes in fellow Triple Crown veterans Itsmyluckyday, the Florida Derby (G1) and Preakness (G1) runner-up making his season debut; and Falling Sky, winner of the Gulfstream Park Sprint (G2) on Feb. 8 who was 19th in the Kentucky Derby (G1).
Based with Pletcher at Palm Meadows, Gulfstream's satellite training facility in Palm Beach County, Palace Malice has had eight breezes for his return, most recently going a half-mile in 48.90 seconds on Sunday.
"What we do in these cases is do enough to get them ready to run well, hopefully win and still move forward for the race and have something to build on," Pletcher said. "Hopefully you don't overdo it or underdo it, either. You're trying to get it right and run well enough that they can win, but not so well that they can't recover and build on it and improve for it, as well."
Unlimited Budget Returns Saturday at 7 Furlongs
Unraced since finishing last of five as the favorite in the Coaching Club American Oaks (G1) last July, Unlimited Budget returns in a seven-furlong allowance for Florida-breds on Saturday at Gulfstream.
A multiple graded stakes winner trained by Pletcher for owner Mike Repole, Unlimited Budget and Velazquez will break from the rail in a field of five older females as the co-highweight of 123 pounds.
"We were looking for a spot to bring her back and the fact that she's Florida-bred, we were able to take advantage of that condition," Pletcher said. "The main thing is we just want to get her season under way and, hopefully, this propels her into a bigger race down the road. Seven furlongs from the one hole is not going to be her absolute cup of tea, but she's been training well enough to suggest she should have a good showing and hopefully set her up for a good campaign."
Unlimited Budget won her first four career starts, including the Demoiselle (G2) at two and the Rachel Alexandra (G3) and Fair Grounds Oaks (G2) at three. She was third behind Eclipse Award finalist Princess of Sylmar in the Kentucky Oaks (G1) after being bumped at the gate, then was ambitiously placed against males in the Belmont Stakes (G1), running sixth of 14 behind stablemate Palace Malice.
In the CCA Oaks, Unlimited Budget hit the starting gate and raced on the inside to the quarter pole before fading to finish last of five to Princess of Sylmar. She was given the rest of the year off and sent to J.J. Crupi's farm in Ocala, joining Pletcher in January.
"She basically was just a little tired from her campaign," Pletcher said. "She was running hard all spring and summer and had lost a little bit of weight, and wasn't doing quite as well. It was just time to give her a freshening, and she's done really well for it. She put on a lot of weight and has come back and been training very forwardly."
Unlimited Budget went five furlongs in 1:01.90 at Palm Meadows on March 2, the most recent of seven breezes for her return.
"She's always been a filly that has been impressive to watch train," Pletcher said. "She's a big, strong filly that seems to have a nice blend of speed and stamina, so we're looking forward to getting her season under way."