Owner Considers Several Offers For Social Inclusion Honor Code Doing Well After 3-Year-Old Debut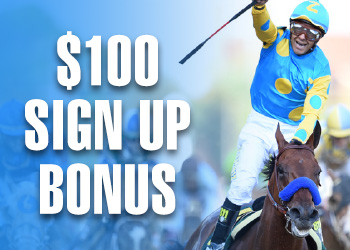 Maker Names Rosario on General a Rod Swale Winner Spot Works Half Mile ` HALLANDALE BEACH, FL - Following Social Inclusion's record-setting allowance victory at Gulfstream Park on Thursday, owner Ron Sanchez of Rontos Racing Stable is considering several offers to purchase the 3-year-old Pioneerof the Nile colt.
Under a hand ride from jockey Luis Contreras, Social Inclusion romped by 10 lengths over the well-regarded Remsen (G2) winner Honor Code in 1:40.97 for 1 1/16 miles, eclipsing the track record of 1:41 set by Devil's Cave on Feb. 16.
The owner had several visitors at trainer Manny Azpurua's Gulfstream Park barn on Friday morning to look at Social Inclusion, who Sanchez purchased for $60,000 at the 2012 Keeneland September yearling sale.
"I've had maybe eight or 10 offers. We're going to sit down and analyze everything and do what's best for the horse," Sanchez said. "I know this is a business, but we're going to make a decision that is going to be the best one for the horse. We're going to take our time and see what happens. If I sell, it has to be for big money. I want to keep a piece of the horse, because this is the horse of a lifetime. It's a dream for every horseman."
Thursday's race was the second career start for Social Inclusion, who joined Azpurua's barn in mid-December and debuted with a 7 ½-length maiden score at Gulfstream on Feb. 22, running six furlongs in 1:09.35.
Sanchez brought Social Inclusion to Ocala as a yearling and initially sent him to trainer Jeff Bonde at Santa Anita before returning to South Florida with fellow Venezuelan Azpurua.
"He was training extremely good, but he was still a little immature and we wanted to give him time because he's a May foal," Sanchez said. "We wanted to take our time because if you give a horse the time, it will pay off and now it is paying off. We brought him back to Florida because this is the Championship meet and if you think you've got a good horse, you've got to try with the best ones."
Social Inclusion is by the same sire as multiple Grade 2 winner Cairo Prince, the likely favorite for the $1 million Besilu Stables Florida Derby (G1) at Gulfstream on March 29, and Sam F. Davis (G3) winner Vinceremos.
Off his latest effort, Social Inclusion joins them on the Triple Crown trail. Sanchez is considering both the Florida Derby and the Wood Memorial (G1) at Aqueduct the following week on April 5 for a next start. Both races carry 100 qualifying points to the winner for the May 3 Derby.
"Our original goal was the Preakness, but now we are thinking about the Derby," Sanchez said. "The main goal is the Wood Memorial, but we may want to not travel and stay here for the Florida Derby. We'll know soon about everything, maybe in just a couple days."
Both Sanchez and Azpurua were impressed with how Social Inclusion emerged from Thursday's race.
"He's full of energy and he's very proud," Sanchez said. "He's nice and calm. He came back very happy and didn't feel tired at all. That's good, because he ran a hell of a race and set a new track record, and you expect a horse to be a little tired. But, he was nothing like that. He's special. He can handle whatever comes to him. He's just a special horse."
Honor Code Doing Well After 3-Year-Old Debut
Hall of Fame trainer Shug McGaughey was encouraged with how Honor Code was doing on the morning after making his long-awaited 3-year-old debut.
Racing for the first time since beating Cairo Prince by a nose in the Remsen (G2) on Nov. 30, Honor Code was asked for run by jockey Javier Castellano after a half-mile to get into contention but never challenged Social Inclusion.
Favored at 1-2 in the field of five, Honor Code was a decisive second, 17 ¼ lengths ahead of We're All Set in third.
"He seemed to come back fine," McGaughey said. "He ate up good last night and this morning and walked good. Everything looks fine. That's what you hope to see. I just think we caught a very good horse on a race track that he loved."
McGaughey said he will continue to monitor Honor Code before deciding on the next start, but both the Florida Derby and Wood Memorial remain under consideration. Honor Code had his seasonal debut delayed by minor bruising in his rear ankles, which prompted McGaughey to move the horse from Payson Park to Gulfstream in late January.
"We're disappointed we didn't win, but I'm not disappointed in the effort," he said. "I want to just see how he comes out of it and then I'll make up my mind exactly what we're going to do."
Maker Names Rosario on General a Rod
Joel Rosario, who rode General a Rod to a victory in the Gulfstream Park Derby on Jan. 1, will be back aboard the Roman Ruler colt in his next start.
Trainer Mike Maker confirmed on Friday that Rosario will ride General a Rod in the $1 million Besilu Stables Florida Derby (G1), Gulfstream's signature race on March 29.
Rosario is third with $2,265,054 in purse earnings and fourth with 46 wins from 309 mounts at the current Champions meet, including a victory aboard Lea in the $500,000 Donn Handicap (G1) on Feb. 9. In addition to Rosario, General a Rod has been ridden by Rosie Napravnik, Robby Albarado and Javier Castellano.
"He's not a complicated horse to ride and Joel has won on him before, so we're happy to have him," Maker said. "We've had a lot of success together in the past, and I hope it continues. He's a top-class rider, and I'm glad we've got him."
Castellano rode General a Rod to a runner-up finish behind Wildcat Red in the $400,000 Besilu Stables Fountain of Youth (G2) on Feb. 22, but he is the regular rider of both Constitution, the Todd Pletcher-trained colt who is headed to the Florida Derby, as well as Honor Code.
Maker said General a Rod will breeze again on Saturday morning at Gulfstream with regular exercise rider Joel Barrientos aboard.
"The horse is doing great, and he looks fabulous," Maker said.
Swale Winner Spot Works Half Mile
Spot, the upset winner of the Swale Stakes (G2) at Gulfstream on March 1, posted a half-mile move in :47.75 this morning at Palm Meadows and remains a possible candidate for the $1 million Besilu Stables Florida Derby (G1) on March 29.
"He actually went a little too fast for me," trainer Nick Zito said. "But he did it on his own, and he worked with Grand Arrival, who at one time was a horse with a lot of potential. The horse is doing great. I'll speak to Mr. Moss and we will make a decision after his next work, which will be on March 22."
The son of Pulpit began his racing career for breeder Curtis Green, but was purchased privately by owner Joe Moss following a fifth-place finish behind Wildcat Red in the Hutcheson Stakes (G3) and turned over to Zito. Sent off at 9-1 in the Swale, the uniquely marked gelding reeled in odds-on No Nay Never in that seven-furlong test. Zito has saddled a trio of Florida Derby winners in Dialed In (2011), Ice Box (2010) and High Fly (2005), and acknowledged that Gulfstream's marquee event was coming up as a loaded affair.
"The Florida Derby is going to be a tough race, no question about it," Zito added. "You've got the Holy Bull winner, the Fountain of Youth winner and the Pletcher gang - those are real horses. One thing about us is that we never say never. If he continues training well, then it's a possibility he'll be in the entries."
Cairo Prince, off since his impressive victory in the Miller Lite Holy Bull Stakes (G2) on January 25, is expected to be the Florida Derby favorite, while Wildcat Red and General a Rod, the one-two finishers in the Besilu Stables Fountain of Youth Stakes (G2), are also targeting the $1-million contest.