Valid to Enter Breeders' Cup Dirt Mile (G1) Lady Shipman Still on Target for Breeders' Cup Turf Sprint (G1)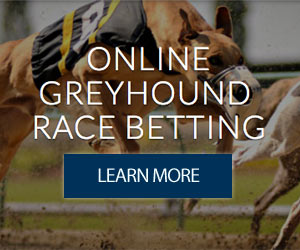 Flutterby to Skip Breeders' Cup, Eyes Shipping Test at Gulfstream Park West
MIAMI GARDENS, FL – After turning in a swift Monday morning breeze at Gulfstream Park's satellite training facility Palm Meadows, multiple graded-stakes winner Valid convinced trainer Marcus Vitali he is deserving of a place in the starting gate for a run in the Breeders' Cup Dirt Mile (G1) Oct. 30 in Lexington, KY.
Vitali confirmed that he will indeed enter Valid, who most recently captured Gulfstream's seven-furlong Groomstick Stakes Sept. 26 and the Philip Iselin Stakes (G3) at Monmouth on Aug. 30, in the $1 million Dirt Mile, a race Vitali had targeted last year with his charge following a win in the Eight Miles West Stakes but ultimately opted to bypass.
"He breezed awful fast," Vitali said of the five-furlong move, timed in 1:00.85 over the Palm Beach County oval. "He did everything right and came out of his last race really good. He's been training good, looking good, and I figured, there's no time like the present."
"I tried to get there last year, but I didn't quite think he was ready," he added. "I think he's getting a little better as he gets older, and we're going to take a shot at it."
Valid, a 5-year-old gelded son of Medaglia d'Oro, has won or placed in seven stakes this year, also winning the Fred W. Hooper Stakes (G3) during Gulfstream's Championship Meet in February. The Virginia-bred also finished third in a memorable rendition of the Gulfstream Park Handicap (G2) in March, won by Breeders' Cup Classic (G1) contender Honor Code, and hit the board in a trio of other black-type events this summer at Monmouth, including the Majestic Light, Salvator Mile (G3), and Monmouth Cup (G2), before winning the Iselin.
"He's amazing. He just likes to win races," Vitali said. "While he's in the mindset and I'm in the mindset and the owners are in the mindset, we might as well try it."
Vitali, who noted the two-turn mile distance at Keeneland "was another reason why we decided to go," said the majority of Valid's pre-race preparations have been completed, and he will keep things status quo until shipping to Lexington a week before Championship Weekend.
"I'll probably ship a week ahead of time, give him a couple days over the track there," he said. "I'm not going to do much with him now leading into the race; just try to keep him happy. I might give him a two-minute lick next weekend before I send him on his way. I think we've done enough with the drills. I think he knows what to do, and let's hope it all works out."
Lady Shipman Still on Target for Breeders' Cup Turf Sprint (G1)
Following a narrow defeat when heavily favored in the Buffalo Trace Franklin County Stakes Oct. 9 at Keeneland, Ranlo Investments' Lady Shipman is still on target for the $1 million Breeders' Cup Turf Sprint (G1) on Oct. 31, according to trainer Kathleen O'Connell.
"She's super. She came out of the race very good," said O'Connell, who is based year-round at Gulfstream Park West, the site of Lady Shipman's first two career starts and first win. "The Breeders' Cup was the owner's main goal."
A sophomore daughter of Midshipman, Lady Shipman took a four-race win streak, all in stakes, into the Buffalo Trace Franklin County, having captured the Crank It Up and Klassy Briefcase at Monmouth and the Coronation Cup and Smart N Fancy – in which she set a track record of 1:00.46 for 5 ½ furlongs – at Saratoga, all by open lengths. But after pressing the pace through quick fractions at Keeneland in the Buffalo Trace Franklin County, the speedy chestnut was caught at the wire by veteran race mare Ageless to finish second, beaten just a head. It was just the third defeat of Lady Shipman's 11-race career.
"She got beat a head," O'Connell said. "We didn't tell her she lost; we just told her they ran out of camera film. She ran big."
"I think it was just a combination of everything that got her beat," she added. "She's just a baby compared to the rest of them, and I think people forgot about the fact that she's still a 3-year-old and that was just her 11th race. The turf was a little soft, it rained, [and] I don't think she saw the other horse."
O'Connell also said that Irad Ortiz, Jr., ranked second in the nation in earnings in 2015, will ride Lady Shipman in the Breeders' Cup. Ortiz was aboard Lady Shipman in her record-setting performance in the Smart N Fancy and replaces regular rider Eduardo Nunez, who was aboard in the Buffalo Trace Franklin County.
"The owner has decided to ride Oritz," said O'Connell, who noted she was not displeased at all with Nunez's ride in the Buffalo Trace Franklin County. Nunez received some backlash on social media for his performance, with some accusing the journeyman of getting too confident and easing up on his mount too early in the stretch, but O'Connell disagreed.
"That was the first time ever we had to lead her over with a lip shank, because she was that sharp," she said. "You could see Eddie (Nunez) had his hands full the first part trying to rate her up the other horse, and I think it was just a combination of everything. The fact that she's not a filly that really likes a lot of whip - if you look at any of her races, she's never been hit - it wasn't like we were going to start pounding on her there."
O'Connell said Lady Shipman came out of her race with plenty of energy. The filly, who stabled at Keeneland before the Buffalo Trace Franklin County, will remain there through the Breeders' Cup and will likely have one more easy work before the race.
"We had to lip shank her to lead her from the [test] barn, because she was bucking and playing," she said. "With the cool weather, all the horses have felt good, and it's been great having her up there, so she'll be able to walk out of the stall for the big dash."
Flutterby to Skip Breeders' Cup, Eyes Shipping Test at Gulfstream Park West
After much deliberation, trainer Jerry Bozzo has elected not to nominate his speedy filly Flutterby to the Breeders' Cup Filly and Mare Sprint (G1) and will instead target the Millions Distaff Preview Stakes Nov. 7 at Gulfstream Park West.
"She's doing well, but I decided not to nominate her to the Breeders' Cup," Bozzo said.
Flutterby, a 4-year-old daughter of Congrats, has been nothing short of brilliant this summer in South Florida, streaking to open-length victories in the Sea Lily Handicap, Gold Mover Stakes, and Added Elegance Stakes as well as finishing second in July's Princess Rooney (G2), a designated Breeders' Cup 'Win and You're In' event. After holding off the Martin Wolfson-trained Kiss to Remember, second in the Ballerina (G1) at Saratoga and a Breeders' Cup Filly and Mare Sprint contender, to win the Added Elegance on Sept. 27, the 94-years-young Bozzo, believed to be the oldest trainer to win a stakes race, contemplated nominating his filly to the Breeders' Cup but ultimately decided against it due to the chestnut's often nervous behavior and difficulty shipping. Flutterby has not left the confines of Gulfstream Park in almost a year.
"She may improve over time (with her nervousness), but not this year," Bozzo said. "I wouldn't dare ship her this close to the race. I would need to be assured in advance that we were going to get in to the race, and I would ship about a month ahead of time and let her get acclimated. So, this year is out of the question."
Next year, however, if all continues to go well, the Breeders' Cup will be the ultimate goal, and Bozzo plans to give his filly several test runs on a trailer to prepare her for a potential trip to Santa Anita for 2016's Championship Weekend. The first test will take place next month, when Bozzo gives Flutterby a short eight-mile trip from his training base at Gulfstream Park to Gulfstream Park West for the $75,000 Millions Distaff Preview Stakes.
"I get the opportunity for a very short trip," Bozzo said. "I'm going to nominate her for the race on Nov. 7 at 7 furlongs. I'll give her some time and then I'll breeze her nine days before the race."