Wildcat Red Set for Return to Sprinting in Smile Patrick Dupuy Sets Sights on Azalea (G3) with I'm a Looker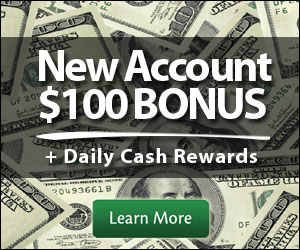 Tea Time Shipping in for Princess Rooney (G2) Gold 2-year-olds Ready for Stakes Test
HALLANDALE BEACH, FL - Trainer Jose Garoffalo successfully stretched out Wildcat Red around two turns in 2014 to capture the Fountain of Youth (G2) and miss winning the $1 million Florida Derby (G1) by a neck, earning a berth in the Kentucky Derby (G1).
Following a freshening of nearly six months, the 4-year-old son of D'wildcat will make a return to sprinting Sunday in the Smile Sprint (G2), a Win & You're In Breeders' Cup event. Wildcat Red finished first in his first three career starts at sprint distances (including a disqualification to second in the Juvenile Sprint Stakes) and captured the seven-furlong Hutcheson (G3) before being stretched out on the Road to the Kentucky Derby.
"He's a natural sprinter," Garoffalo said. "I sent him around two turns because he could do it, but he's a natural sprinter."
Patrick Dupuy Sets Sights on Azalea (G3) with I'm a Looker
Capitalizing off timing and seizing opportunity, trainer Patrick Dupuy has sent his 3-year-old filly I'm a Looker to Hallandale for the $150,000 Azalea Stakes (G3) on the $1.15 million Summit of Speed card at Gulfstream Park.
Both the Kentucky-based conditioner and his filly will seek their first respective graded stakes scores in the Azalea. Dupuy, who has traditionally found success with older horses, including the Smart Strike gelding Strike Impact, who won the Buddy Diliberto Memorial Handicap and placed in the Fair Grounds Handicap (G3) and Colonel E. R. Bradley Handicap (G3), is now finding a niche with young fillies, as both I'm a Looker and stablemate Classy Corinthian were under consideration for the Azalea, with I'm a Looker getting the final nod at entry.
"I started both fillies as 2-year-olds, and it took a little while to get them going, but both of them were working really good and ended up winning at first asking," Dupuy said. I've just been taking my time with them."
The time paid off, especially with I'm a Looker, who has held her own with some of the best fillies in the country in both her freshman and sophomore seasons. After stylishly breaking her maiden by 5 ½ lengths in her career debut last September in Louisville, the daughter of Henny Hughes finished second behind the stakes-winning Taylor S in her second start before contending with the then-undefeated Promise Me Silver and eventual Kentucky Oaks (G1) winner Lovely Maria at Fair Grounds over the winter. After running second in an allowance there in February and finishing off the board in her turf debut in March, the chestnut returned to Kentucky and subsequently returned to her winning ways. She won an allowance at Keeneland on April 15 before most recently finishing fourth in the Jersey Girl Stakes at Belmont on June 5.
"I don't think she really cared for the track down there [at Fair Grounds], but once we got her back up here, she looked like she turned a corner, and she won at Keeneland," Dupuy said. "Going into that race, [Jockey Robby Albarado] told me, 'They won't beat her. She'll run by them,' and she did. Dale Romans had a filly in there (Keen Pauline, who finished fourth), and she won the Black Eyed Susan (G2) in her next start. So I thought it was time to take a shot and see if she could take another step up."
Triple Crown winning jockey Victor Espinoza, who was aboard I'm a Looker in the Jersey Girl, will return to the saddle for the Azalea.
"She's been running against some tough competition," he added. "Now's the time to give it a shot."
Tea Time Shipping in for Princess Rooney (G2)
Helen Groves, Jon S. Kelly, and Sarah Kelly's Tea Time will ship to Gulfstream to try to earn her first graded stakes victory in Sunday's $250,000 Princess Rooney (G2), one of four graded stake races on the Summit of Speed program in Hallandale.
The multiple stakes winner will enter the race off two consecutive stakes placings in the Red Cross and My Juliet stakes at Parx and Monmouth Park, respectively, most recently coming a head from second in the Red Cross on June 20. The 4-year-old daughter of Pulpit has raced exclusively in the northeast and Midwest; she will make her Gulfstream Park debut Sunday for trainer Michael Matz.
"She ran well last time and probably should have been second," Matz said. "She just got in a little bit of trouble at the head of the lane and [jockey Abel Castellano, Jr.] had to wait a little bit with her, but she's doing well."
Tea Time has been based at Fair Hill Training Center in Maryland since the spring and has continued to train forwardly there for her next start. She's turned in two straight bullet moves, including a four-furlong breeze in 48 seconds flat on June 11.
A winner of four of 13 starts, Tea Time has earned almost $240,000 in her career. A win in the Princess Rooney would guarantee her a stall in the starting gate of the Breeders' Cup Filly and Mare Sprint (G1) this October at Keeneland.
"It just seemed like something that we should give her a chance at," Matz said. "She's doing good. She came out of her last race well, and it's a nice race with a nice purse. Why not give it a try?"
Gold 2-year-olds Ready for Stakes Test
After opening eyes with their maiden-breaking victories, Stanley Gold's trio of 2-year-olds will step up to stakes competition Sunday at Gulfstream Park.
Fellowship, Silent Prayer and Ballet Diva, three of Gold's five freshman debut winners, have shown they are ready to take the next step in their budding race careers; Silent Prayer and Fellowship will contest the open-company Birdonthewire Stakes, while Ballet Diva will represent Jacks of Better Farm's impressive 2-year-old crop in the filly-restricted Cassidy. Both races will be contested at 5 ½ furlongs over Gulfstream's dirt oval.
"Everybody's doing good," Gold said. "We'll see what they're in against. Most of the horses in the 2-year-old races are all limited on experience, and most of them, including ours, haven't been in crowds. They've had an easy time. The way the schedule is, they break their maiden and then 'boom,' they're in a stake race. They're all pretty green and untested, and then you just see who wants to step up their game. It's unknown territory. You just get hopeful and hope that they come out of there and run like they broke their maidens."
All three 2-year-olds broke their maidens by open lengths. Silent Prayer, who provided sire Brooks 'n Down with his first winner, scored a wire-to-wire victory from the rail in her career debut on May 6 as the first Gold trainee from the 2013 foal crop to make it to the races. Fellowship, a son of Awesome of Course, debuted the very next day and one-upped his stablemate, drawing off by four lengths. However, it was Ballet Diva, a 2-year-old daughter of Hear No Evil, who would upstage them all. In a scintillating performance, the chestnut filly took command of her race from the start and sprinted away to a dominant 12 ¼-length victory on May 28. Following that performance, Gold elected to separate his fillies in their stakes debuts. Thus, Silent Prayer will run with the boys in the Birdonthewire.
"Frankly, I'll be disappointed if there's anything that can run with Ballet Diva," Gold said. "I just don't want Silent Prayer pushing her. They've both got the same style, and Ballet Diva has just been impressing me every time she goes to the track. Again, she's had just one start, so who knows? But she's just uncannily quick. She just looks like she's floating across the ground."
Ballet Diva has put her quickness on display in the morning as well as in the afternoon. On June 19, she breezed five furlongs in 59.05 seconds; she then followed that up with a bullet three-furlong move on June 28. Her 34.38-second time was the best of 36 workers.
"She breezed in :59. Babies here don't breeze like that, and she does it on her own," Gold said. "So, you want to get out of there and go, so that's what we're doing. We're going to come out, and we're going to go, and if somebody goes with us, we'll see."