Jose Ortiz to ride Shaman Ghost in Pegasus World Cup Invitational (G1) California Chrome will work Saturday at Gulfstream for Pegasus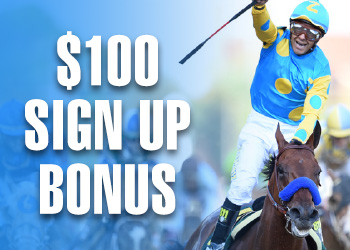 Winning debut from Csaba's little sister Enchanting Katie Rainbow 6 Carryover of $12,000 for Thursday
HALLANDALE BEACH, FL – Trainer Jimmy Jerkens, who is preparing Stronach Stables' Shaman Ghost for a start in the $12 million Pegasus World Cup Invitational (G1) Jan. 28, said the mount on the Grade 1 winner will go to 2016 Eclipse Award finalist Jose Ortiz.
Last week when Javier Castellano, who rode Shaman Ghost to victory in the 2016 Woodward Stakes (G1), committed to ride Keen Ice in the inaugural running of the Pegasus, Jerkens was in need of a jockey for the world's richest race.
On Wednesday afternoon at Gulfstream Park, Jerkens said discussions between him and the 5-year-old's owner Frank Stronach led them to Ortiz, who topped all North American-based jockeys in 2016 with 351 wins.
"Jose has really come into his own the last year or two," Jerkens said of Ortiz, who won 23 graded stakes last year. "He used to look like he was more adept at riding speed horses, but now he has really got to where he is an all-around rider. He's ridden a lot of good horses, but he has made the most of it, too. He's almost been an insurance policy if a horse is a big favorite. He rides patient and he doesn't make premature moves from what I can see."
Ortiz, 23, was partnered with the Jerkens-trained Unified when the colt when last year's Bay Shore (G3) and Peter Pan (G2) in New York. But the trainer doesn't ride the in-demand rider on a regular basis.
"I kind of don't commit to running early enough as a rule to get the leading rider," the trainer explained. "I've wanted him a lot of time; I just couldn't get him and that's the reason why he hasn't ridden more for me."
Jerkens said Shaman Ghost, who likes to have a target to run at, needs to be ridden mindfully. "You have to keep in rhythm with him all the way," he said. "He's a willing horse, but at the same time he wants you to ride him."
California Chrome set to breeze at Gulfstream Saturday morning
Pegasus World Cup Invitational (G1) contender California Chrome is scheduled to breeze at Gulfstream Park Saturday morning at 7:30.
Use of the track at that time will be reserved exclusively for California Chrome, who is expected to work five-eighths with exercise rider Dihigi Gladney aboard.
Fans who arrive early for the Breakfast at Gulfstream Park program that begins at 8 a.m. will be able to watch California Chrome's breeze.
Enchanting Kitten, Csaba's full sister, wins career debut
Ken and Sarah Ramsey's Enchanting Kitten, a full-sister to the multiple graded stakes winner and South Florida-based Csaba, marked her career debut with a victory on Wednesday afternoon in Race 6.
A three-quarter-length winner of the 1 1/16-mile turf race, the Chad Brown-trained 3-year-old filly was ridden by Javier Castellano. Enchanting Kitten returned $6.20 as the 2-1 favorite in the nine-horse field.
Enchanting Katie is by turf sire standout Kitten's Joy, out of the War Chant mare High Chant. Although other members of the family not surprisingly showed a proclivity for the turf, including Enchanting Katie's full sister, Kitten's Queen, an earner of $378,000, Csaba left his mark on the dirt and never won on the turf.
Trained by Phil Gleaves, Csaba, who was retired in 2015, earned $682,440 during his four years of competition. Several of his significant lifetime wins came at Gulfstream Park, including the Hal's Hope (G3), Harlan's Holiday Stakes, and Skip Trial Stakes.
Rainbow 6 Carryover of $12,423
The 20-cent Rainbow 6 went unsolved Wednesday after it was hit on Sunday for $203,361.78 at Gulfstream Park. The carryover into Thursday's 10-race card is $12,423.50
Multiple tickets with five winners Wednesday were each worth $106.84. There were no tickets with six winners.
The Rainbow 6 carryover jackpot is paid out only when there is a single unique ticket sold with all six winners. On days when there is no unique ticket, 70 percent of that day's pool goes back to those bettors holding tickets with the most winners while 30 percent is carried over to the jackpot pool. However, on days when a mandatory payout is scheduled, the entire pool is shared by those holding tickets with the most winners.