Hall of Fame Jockey Velazquez to Ride Down Under Apprentice Corrales Bounces Back from Miscue to Win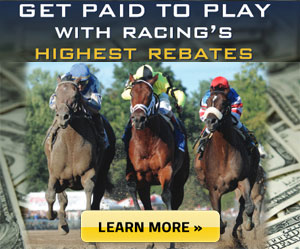 Rainbow 6 Carryover at $83,921 for Saturday
HALLANDALE BEACH, FL – Jockey John Velazquez has competed at racetracks around the world during his Hall of Fame career, but the 44-year-old rider will be breaking new ground when he heads to Australia on Sunday.
Velazquez is scheduled to ride on the $10 million Magic Millions card at Gold Coast Racecourse in Queensland Jan. 9, the richest program in Australian history that includes the $2 million 2-year-old Classic and $2 million 3-year-old Guineas.
"I've never been there. It's a new place for me," Velazquez said between races Friday at Gulfstream Park, where he capped the first month of the Championship Meet by winning the Sugar Swirl (G3) and W.L. McKnight (G3) on Dec. 26. "I'm looking forward to being there and getting to ride a couple horses. It will be exciting to be there and hopefully to ride a decent horse and win a race."
In the days leading up to the races, he and trainer Graham Motion will be on hand for the Magic Millions Gold Coast Yearling Sales, one of the country's top auctions, to promote stallion Animal Kingdom.
Motion and Velazquez teamed up to win the 2011 Kentucky Derby (G1) with Animal Kingdom, who stands at Arrowfield Stud in Australia. In addition to the Derby, Animal Kingdom won the 2013 Dubai World Cup (G1) on synthetics and was second in the 2012 Breeders' Cup Turf (G1). He retired with five wins and nearly $8.4 million in purse earnings from 12 starts.
"Winning the Kentucky Derby was very special, so just to be part of it and be invited to ride some horses will be great," Velazquez said. "It's a great time to go. It's like their Breeders' Cup day over there. To be part of it and part of all the Animal Kingdom babies going through the sales is exciting. It's a great time to be there."
Gulfstream Park's leading rider in 2004 and 2006, Velazquez has won more than 5,450 races and is North America's all-time leader topping $345 million in purse earnings. He has won Gulfstream's signature race, the Florida Derby (G1), three of the past seven years including 2015 with Materiality.
Traveling with his son, Michael, Velazquez will arrive in Australia the morning of Jan. 4 and begin the 1 ½-day trip back to South Florida on Jan. 10. Local agent David Raphael is handling Velazquez's mounts.
"I don't ride every race so I'll get there early enough and watch a couple races and go from there. Like everywhere I go, everything is about preparation and homework and seeing how the racetrack is playing and hopefully the horses respond," Velazquez said. "I try to adjust to whatever is around me. I have fun with these things. Every time I go somewhere I like to be part of it and learn from it."
Apprentice Corrales Bounces Back from Miscue to Win
An hour after misjudging the finish line in Friday's sixth race, apprentice jockey Gerardo Corrales made amends by riding Scuba Sue ($17.40) to an 7-1 upset in the eighth, a six-furlong main track sprint.
Corrales was aboard 80-1 long shot Enders Cat in the sixth, a 1 7/16-mile marathon for maiden 4-year-olds on the turf. Corrales hustled his mount to the lead from the gate, positioned at the far turn, and was in front crossing the finish line the first time down the stretch when he began to pull up. The field caught up to him on the clubhouse turn and he resumed riding but finished off the board.
In the eighth, Corrales broke alertly from post eight and led every step of the way, opening up by 5 ½ lengths at the top of the stretch and remaining clear in a two-length victory.
Who's Hot: Jockey Luis Saez began 2016 with three winners, aboard Asheepoo ($5.60) in the third race, Dream of Mine ($50.20) in the 10th and Who's That Chick ($7.60) in the 11th.
Rainbow 6 Carryover: $83,921.04