Monday's Rainbow 6 Solved for $72,179 Jackpot Payoff Super Hi-5 Carryover of $8,289 Slated for Wednesday's 1st Race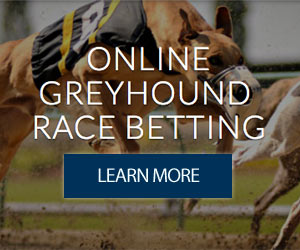 HALLANDALE BEACH, FL – The 20-cent Rainbow 6 was solved for the second time in three racing days Monday at Gulfstream Park, producing a jackpot payoff of $72,179.58.
The winning combination of 3-6-2-6-9-8 was completed in the 11th and final leg when the first-place finisher No. 3 Tale of Preseli was disqualified and placed fifth for interference, elevating runner-up No. 8 Falina's Song ($62.80) to first place. Falina's Song was one of three horses eligible to crack the jackpot.
The popular multi-race wager had been solved Saturday, yielding a $165,000 jackpot payoff.
The Rainbow 6 carryover jackpot is paid out only when there is a single unique ticket sold with all six winners. On days when there is no unique ticket, 70 percent of that day's pool goes back to those bettors holding tickets with the most winners while 30 percent is carried over to the jackpot pool. However, on days when a mandatory payout is scheduled, the entire pool is shared by those holding tickets with the most winners.
The Rainbow 6 will start anew on Wednesday's 10-race program.
There will also be a Super Hi-5 carryover in the first race Wednesday of $8,289.
Who's Hot: Jockey Luis Saez, who made four visits to the winner's circle Sunday, added two more victories to his Championship Meet-leading total Monday, scoring aboard Unbridled Holiday ($7.40) in the third and Latent Princess ($6.60) in the fourth.