Rainbow 6 Carryover of $45,000 for Saturday Program Breakfast at Gulfstream and California Chrome Saturday Morning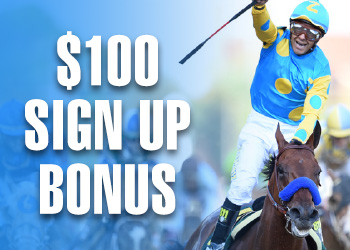 HALLANDALE BEACH, FL – Gulfstream's 20-cent Rainbow 6 went unsolved Friday creating a jackpot carryover of $45,677.54 for Saturday's 12-race program.
Multiple tickets sold with all six winners Friday returned $3,620.52.
The Rainbow 6 carryover jackpot is paid out only when there is a single unique ticket sold with all six winners. On days when there is no unique ticket, 70 percent of that day's pool goes back to those bettors holding tickets with the most winners while 30 percent is carried over to the jackpot pool. However, on days when a mandatory payout is scheduled, the entire pool is shared by those holding tickets with the most winners.
Saturday's Rainbow 6 spans Races 7-12, and includes three stakes as part of the Sunshine Millions card. First race post time is 12 p.m.
Saturday kicks off with Breakfast at Gulfstream, featuring the final work of California Chrome's career. The 6-year-old, who will work in front of the public at 7:30 a.m., will prepare for the final race of his career in the $12 million Pegasus World Cup Invitational at Gulfstream Saturday, Jan. 28