Once a Pegasus back-up, Imperative Lands in Poseidon Rainbow 6 Carryover of $136,000 for Thursday's Card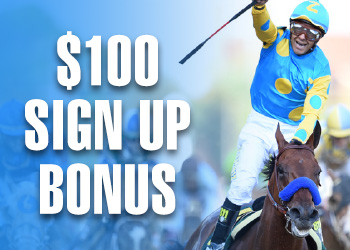 HALLANDALE BEACH, FL – Owner Ron Paolucci of Loooch Racing Stables said he and his partners were so invested in protecting their slot in the $12 million Pegasus World Cup Invitational (G1) that they privately purchased a back-up horse as insurance if anything went awry.
With Paolucci and his partners' War Story among the 12 entrants in the world's richest race at Gulfstream Park Jan. 28, their alternate, the 7-year-old Imperative, was entered in the inaugural running of the $400,000 Poseidon Handicap on the Pegasus undercard.
Paolucci and his partners reached an agreement late in December with original stakeholder Dan Schafer that provided their stakes winner War Story with a starting berth in the Pegasus World Cup.
An earner of $2,003,710, Imperative has primarily been based on the West Coast for his 35-race career. A son of Bernardini, Imperative sold as a yearling in 2011 at Keeneland for $325,000 and originally was campaigned by his co-breeder, Darley Stable. When he was 3 years old, the gelding was claimed for $50,000 out of a race at Hollywood Park. He went on to become a stakes winner for his new connections and won the Charles Town Classic (G2) in 2014. In two subsequent runnings of the Charles Town Classic, Imperative finished second in 2015 and fourth last year.
Earlier this month Paolucci struck a deal to privately purchase Imperative, who he gave to Bob Hess Jr. to train.
"I searched high and low for a back-up because we're really invested in this spot in the Pegasus, and it cost us some money," Paolucci said Thursday as he watched Imperative school in the paddock for Race 3. "The fact that he had run well in the Charles Town Classic and that race is coming up and it's a million dollar race, that was an incentive. After talking to Bob [Hess] and even to Richard Baltas the guy who trained him before, we thought it was good to get him out of California ,and see if he adapts well to the East Coast because California tracks have a very hard and fast surface."
Paolucci said when he watched Imperative work for the Poseidon, on Jan. 20 at Gulfstream Park, he came away with a very favorable impression.
"I had never seen the horse work before. I guess he was an okay work horse, but he worked great over this track," Paolucci said of the six-furlong move in 1:13 3/5. "He worked exceptionally well."
In the short time that Hess has had Imperative in his care, the trainer has liked what he has seen.
"I see a horse that loves his job. I think he has really taken to this little bit sandier surface, and I think he will move forward, not that he needs to move way forward," Hess remarked. "He's blossoming right now."
Thursday Rainbow 6 Carryover $136,000
There will be a carryover in the 20-cent Rainbow 6 Thursday at Gulfstream Park.
No one solved the Rainbow 6 Wednesday, growing the jackpot carryover to $136,768.94. Multiple tickets were sold with all six winners, each worth $13,501.56.
The Rainbow 6 carryover jackpot is paid out only when there is a single unique ticket sold with all six winners. On days when there is no unique ticket, 70 percent of that day's pool goes back to those bettors holding tickets with the most winners while 30 percent is carried over to the jackpot pool. However, on days when a mandatory payout is scheduled, the entire pool is shared by those holding tickets with the most winners.
Thursday's Rainbow 6 will encompass Races 6-11.
Who's Hot: Nik Juarez scored a riding triple, winning the fourth aboard Heliodoro ($10.40); the following race on Irish Fix ($7.80); and the 10th with Table of Elements ($12.60).